What is gone from one place shows up in the other. This law of energy's conservation works well in the Cryptocurrencies markets too. So, after the devastating increase of Ethereum's gas fee, many users and DAaps' developers moved to alternative blockchains. Of course, the Binance Smart Chain and its BNB coin have become the primary beneficiary of crypto projects' mass migration. But another side that rode that wave was the TRON blockchain with its TRX coin. Continue reading to learn more about TRON's network, inflation, and how to mint TRX cryptocurrency. Also, you'll find a guide on how to trade TRX coins on the Tokpie exchange.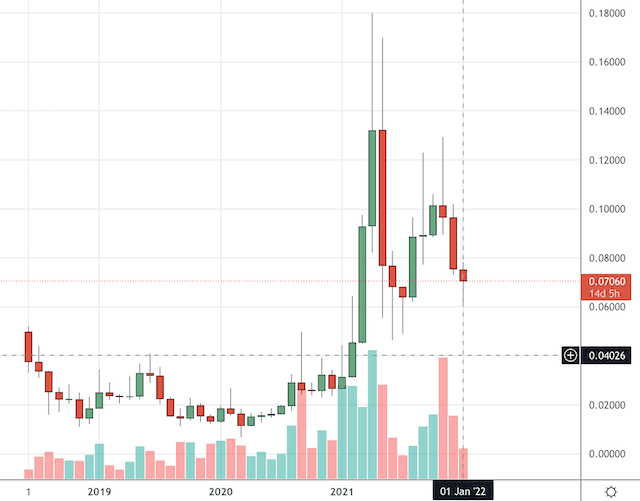 What's TRON?
Tron is a decentralized blockchain that relies on the Proof-of-Stake (PoS) model. Primary Tron's goal is to decentralize the Internet and its infrastructure. That's why the team bought BitTorrent in 2018. Also, like the Ethereum chain, it has smart contracts that offer higher throughput, higher scalability, and higher availability for all Decentralized Applications in the TRON ecosystem. In this way, approximately 1% of all newly created crypto startups issue their altcoins by using the TRC-20 standard. And much like ETH cryptocurrency is for Ethereum, the Tronix (TRX) altcoin is for the Tron blockchain.
Sun Network
The Tron ecosystem has gotten the Sun Network sidechain thanks to the recent update. Such a side chain helps DApps operate on TRON with lower energy consumption, faster speed, and enhanced safety, providing unlimited capacity for TRON's network. For example, a sender pays only a tiny fraction of the mainchain's cost when transferring through Sun Network.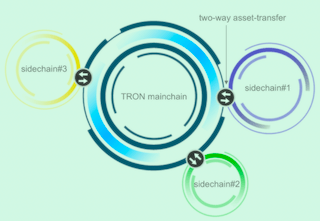 What's the TRX coin?
TRX is a cryptocurrency running on Tron's network. People use this currency to pay gas fees on the Tron blockchain. Also, developers have to pay a fee for deploying smart contracts to the chain. Although TRX runs on many chains, this article explains only how to trade TRX coins that run on the Ethereum network on Tokpie. Besides, you can obtain Tron chain's Tronix (TRX) with the Bank Card or Apple Pay.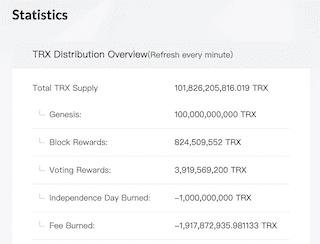 How to mint TRX?
You must complete two steps to start earning TRX coins by minting.
Step 1. Become a Super Representatives (SR) Candidate. Appling to SR will require advance payment of the 9999 TRX fee. Success is not guaranteed.
Step 2. After becoming an SR candidate, you could run a Witness Node. Running a witness node will require hardware with the following minimum parameters: 16 CPU, 32 RAM, and 1 TB HDD.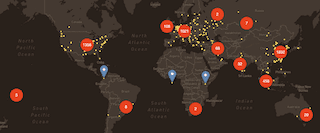 How much can I earn?
The good news is that your Tron's Witness Node doesn't have to produce blocks to earn $TRX. For instance, if you get 1920 votes, earnings are one coin. But if you obtain 100,000 votes, the profit will be seven coins. So, output from votes can be 1-7 Tronix. The general formula is
Daily Vote Reward = Total Vote Reward (460,800) * % of Votes
Moreover, your profits can be higher if your node is elected. So, you also get block rewards due to the formula: Total Rewards = Vote Reward x brokerage ratio+ Block Reward x brokerage ratio, where the ratio is 20% by default.
What's TRX inflation rate?
As for now, the total TRON supply is 101,825,507,541 TRX, and it's changing every day because of inflation. Such TRX inflation is 1.54% – 1.82% per year. The calculation is simple and consists of two parts: Votes and Block rewards. The first impact to total supply comes from Candidates' Rewards (Vote Rewards). So, 127 individuals share 1,152,000 $TRX every 6 hours. This part of the reward equals 1,681,920,000 TRX each year. The second part comes from Super Representatives' Reward (Block Rewards). Because the TRON Protocol network generates one block every 3 seconds, each block gives 16 TRX to Super Representatives. Therefore, 168,192,000 TRX go to Super Representatives annually.
To summarize, we have 1,850,112,000 coins increasing total supply every year. Find the approximate calculation of the Tron Inflation rates for 2022 – 2032 years in the table below. Note that sometimes the Tron DAO community decides to burn some coins. Such burnings can decrease the Tronix inflation, of course. 
Year
Total TRON supply
Extra coins
TRX
Inflation
rate
2022
101825507541
1850112000
1.82%
2023
103675619541
1850112000
1.78%
2024
105525731541
1850112000
1.75%
2025
107375843541
1850112000
1.72%
2026
109225955541
1850112000
1.69%
2027
111076067541
1850112000
1.67%
2028
112926179541
1850112000
1.64%
2029
114776291541
1850112000
1.61%
2030
116626403541
1850112000
1.59%
2031
118476515541
1850112000
1.56%
2032
120326627541
1850112000
1.54%
How to buy TRX token?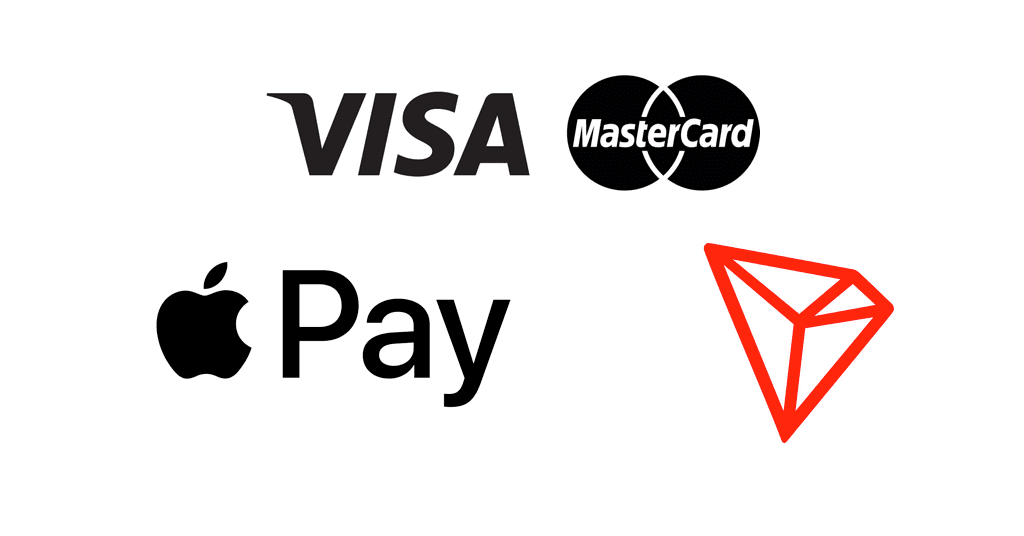 To purchase TRX tokens for USDT do three simple steps:
Fund your account with USDT. If you don't have crypto, you can purchase USDT with a bank card in a few minutes.
Open the TRX/USDT order book and place your trade order to buy. Use this instruction if you don't know how to place a trade order.
Withdraw TRX tokens to your personal Ethereum (ERC20) wallet or hold them on the account.
How to buy TRON with Bank Card or Apple Pay?
Use your bank card or Apple Pay to obtain TRX altcoins for your local fiat currency.
Generate TRX address on the Tron wallet.
Enter the generated $TRX address on the bank card processing page. Also, enter the amount of TRX and click on the "Continue" button.
After getting a confirmation email, check the acceptance of $TRX tokens via Tron's scan.
How to sell TRX tokens?
To sell TRX coins for USDT do three simple steps:
Deposit TRX tokens into your account.
Open the TRX/USDT order book, and place your trade order to sell. Read the instruction if you don't know how to place a trade order.
Withdraw USDT to your personal wallet (ERC20 / BEP20) or hold them on the account.
How to deposit TRX token?
To deposit the TRX token into your Tokpie account, follow this guide. Also, make sure that you are going to deposit ERC20 tokens that relate to this smart contract address. If you deposit the wrong tokens or the wrong blockchain type, Tokpie could not identify your transfer.
Note: Tokpie doesn't charge any fees for depositing.
How to withdraw TRX coins?
To withdraw the TRX coins from your Tokpie account, use this instruction. Besides, you must have Ethereum (ERC20) compatible wallet address to be able to withdraw tokens. Also, check the withdrawal commission.
Disclaimer
Also, please be aware that Tokpie charges a fee for the listing. Tokpie does not give any investment, legal, tax, financial advice, or warranty of token price performance.
Useful links to trade TRX coins
For any questions, contact Tokpie at https://t.me/tokpie.