Learn about the Tokpie updates and improvements made during March-June 2020.
Server response time improvement
To improve the exchange performance, Tokpie upgraded its servers. So, now users can enjoy a two times quicker response time, fast routing, and database queries.
YouTube channel launch
After many users' requests, we have finally launched the Tokpie YouTube channel.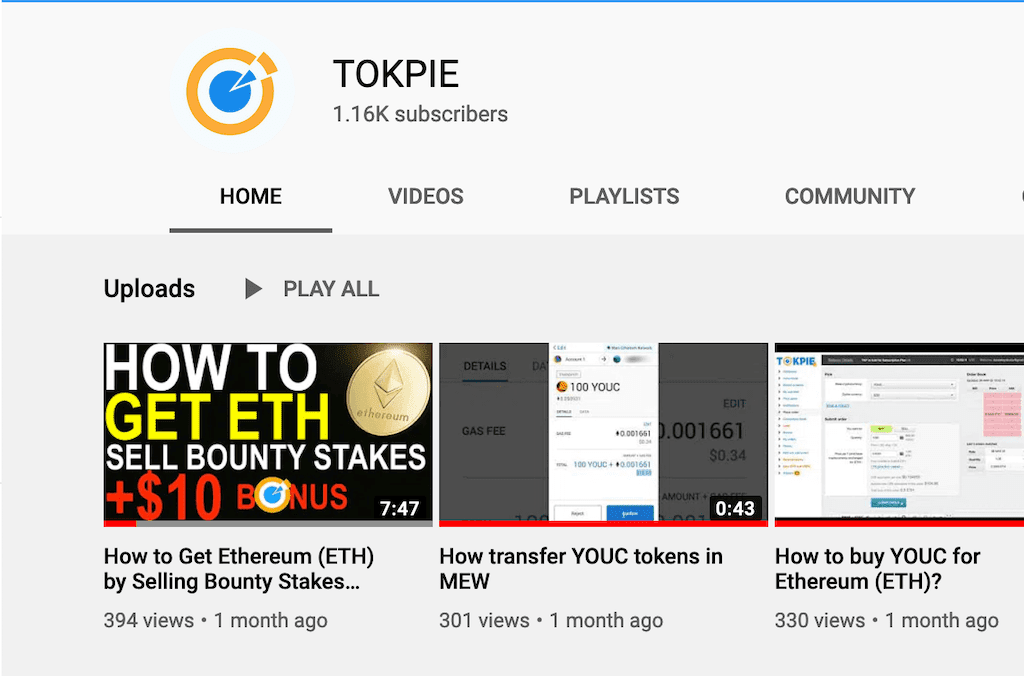 Deposit and Withdrawal improvement
At that moment, when you make a withdrawal, the transaction gets a 'processing' status.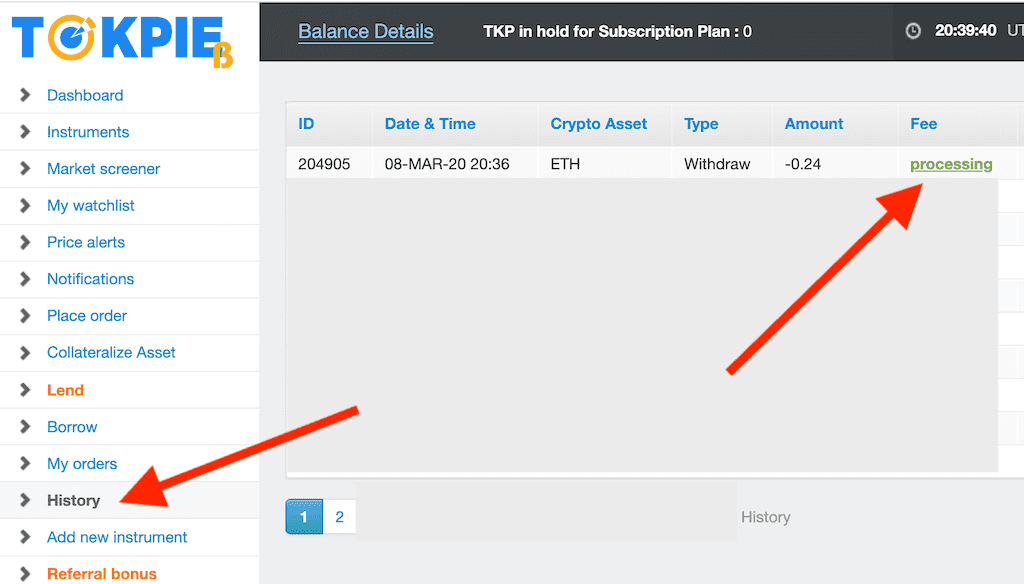 Moreover, the system now processes all deposits automatically. That process usually takes up to 2 hours.
Bounty Analyzer update
Tokpie website visitors can now hide finished bounties on the Bounty Analyzer tool. By default, the checkbox "Hide finished" is turned on. However, if you need you can click on it to turn off. Also, we updated the description of how the analyzer works.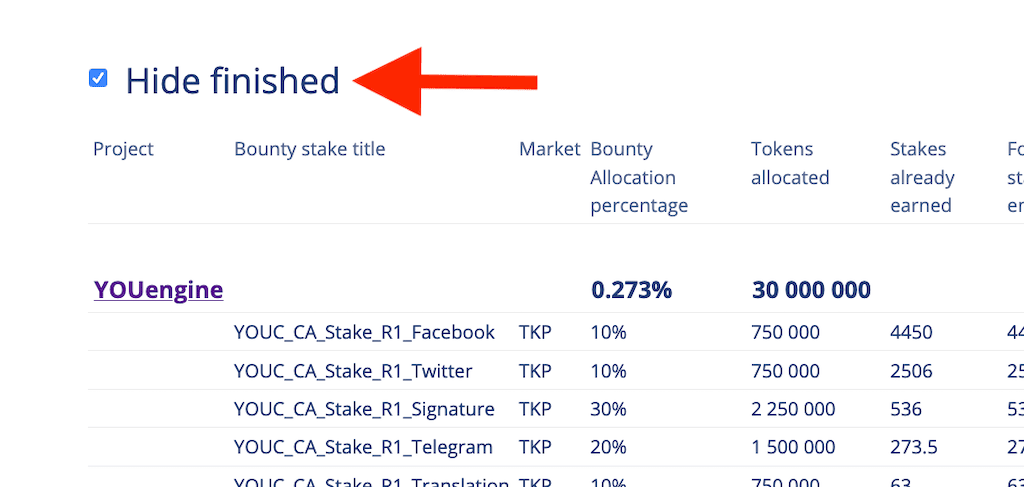 Road map update
You can now see the main Tokpie's plan for the year 2020. However, because of the rapid market changes, some additional goals and achievements might be added.
Integration with DAI
Thanks to the cooperation with the MakerDAO, Tokpie has become a custodial exchange for the DAI stablecoin. The next step will allow users to lend and borrow DAI in a peer-to-peer way on Tokpie.
Lend and Borrow stats improvement
To simplify the lending and borrowing, you can now watch all Annual Percentage Rates (APR) in real-time. By clicking on any line (screen below), a lender or borrower opens the related promissory note's order book.

API improvements
Aiming to get Tokpie exchange listed on CMC, we added one of the five API methods. Now the full order book for any trading pair is available. Example. Moreover, we made a public API more resistant to the DDoS attacks. Additional API methods are coming.
Bank cards integration
Because of the partnering with Simplex, anyone can now buy bitcoin with a credit card. Furthermore, users can purchase popular crypto with debit, credit, MasterCard, and Visa cards.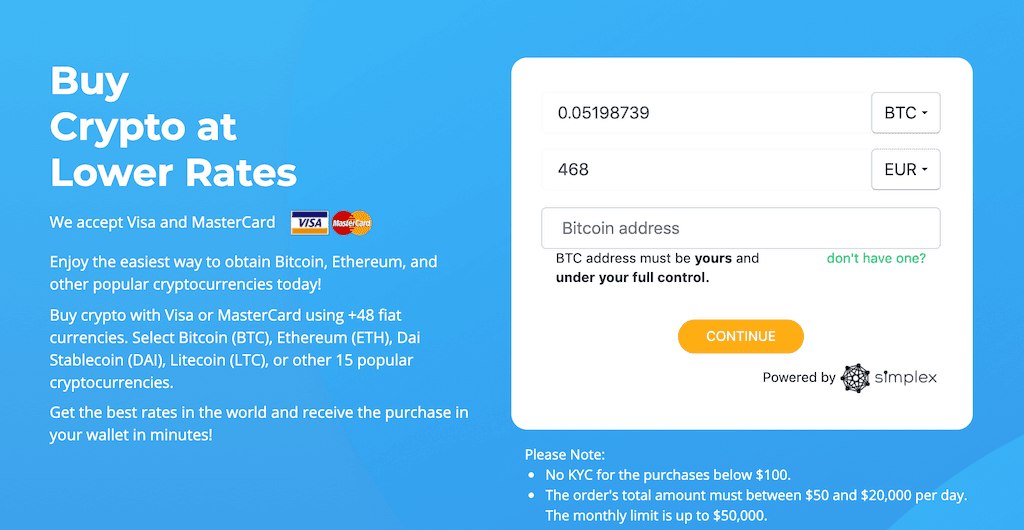 Mentions in crypto media
Discover the two new mentions about Tokpie in popular crypto media.
Completed and upcoming updates
Find the list of all finished and upcoming updates.
Lend and borrow of DAI stablecoins
API update for CMC: 2/5
Bank cards integration: 2/2
New unique product release
Stay always in touch with Tokpie to Earn, Trade, and Invest as never before.