With the maturity of the crypto industry, the demand for blockchain solutions from traditional businesses is growing. So, digital startups aim to service such markets and provide companies with valuable platforms. One such startup is the White Pigeon that wants to serve consumers and merchants with the help of its WP token. Moreover, the team is building a native blockchain to avoid high gas expenses for users. Please find below a short description of the WhitePigeon. Also, learn how to trade WP tokens on the Tokpie exchange.
Update: the project's website is not working. So, the trading is not available.
What's the White Pigeon platform?
The White Pigeon is a platform that connects merchants and consumers with the help of blockchain technology. To provide such a connection, the team is developing a native chain. So, the platform can tokenize a payment process when buyers purchase goods and services from vendors. Simply saying, the White Pigeon's application allows users to buy and sell with cryptocurrencies. Moreover, the WhitePigeon Network has already partnered with the Ferrum Network. Therefore, WP-holders could stake their assets and earn interests.
White Pigeon's plans
The team plans to release a Main Net and allow holders to swap WP cryptocurrency from ERC20 to native WhitePigeon Coin at 1 to 1 conversion rate. Also, the startup will launch a mobile wallet and expense tracker in 2022. As a result, the White Pigeon ecosystem could attract more merchants. Combining DeFi and P2P transactions create a more open economic system for underbanked and unbanked populations. So, the project's CEO attempts to help large financial institutions streamline market infrastructure and serve wholesale and retail buyers.
What's the WP token?
The WP is an ERC20 token serving as a means of fundraising for the White Pigeon project. Also, top holders could get access to a mesmerizing Jet Black Crypto card. This card allows holders to load their tokens to pay for commodities at merchants' stores. Moreover, after the WhitePigeon Main Net's release, any holder could convert his ERC20 altcoin to the new coin in a 1:1 ratio. Also, find altcoin allocation in the image below.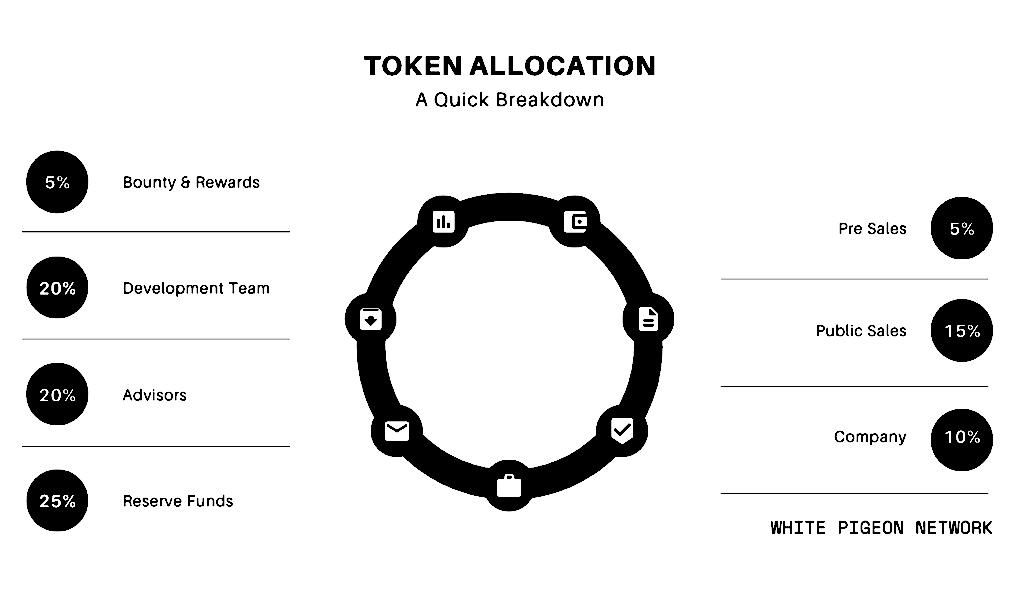 How to buy WP tokens?
To purchase WP tokens for USDT do three simple steps:
Fund your account with USDT. If you don't have crypto, you can purchase USDT with a bank card in a few minutes.
Open the WP/USDT order book and place your trade order to buy. Use this instruction if you don't know how to place a trade order.
Withdraw WP tokens to your personal Ethereum wallet or hold them on the account.
How to buy WP with Bank Card or Apple Pay?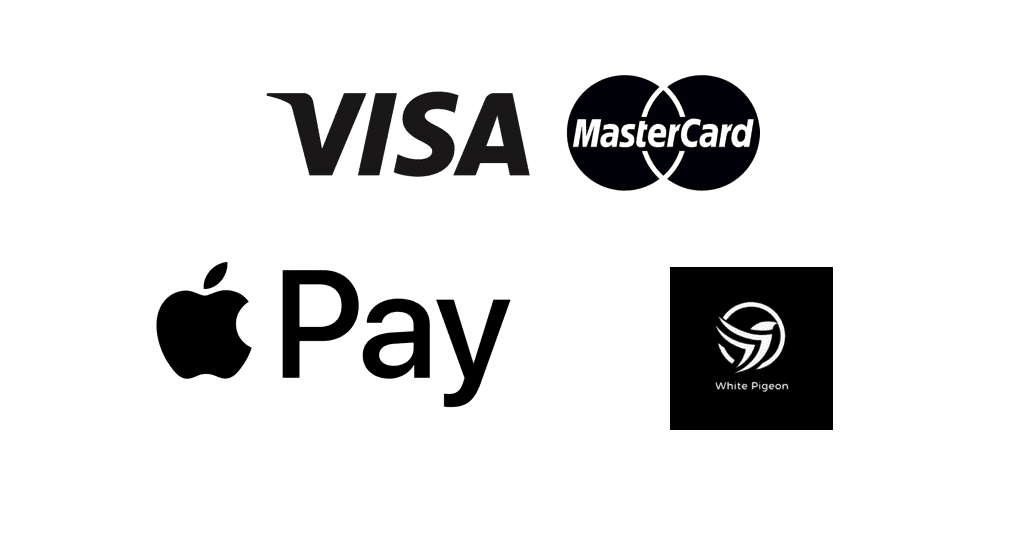 Use your bank card or Apple Pay to obtain WP altcoins for your local fiat currency.
Enter the generated USDT address on the bank card processing page. Also, enter the amount of USDT and click on the "Continue" button.
After getting a confirmation email, obtain WP tokens here.
How to sell WP tokens?
To sell WP tokens for USDT follow three steps:
Deposit WP tokens into your account.
Open the WP/USDT order book, and place your trade order to sell. Read the instruction if you don't know how to place a trade order.
Withdraw USDT to your personal Ethereum wallet or hold them on the account.
How to deposit WP token?
To deposit WP tokens on your Tokpie account, follow this guide. Also, make sure that you are going to deposit ERC20 tokens that relate to this smart contract address. If you deposit the wrong tokens or the wrong blockchain type, Tokpie could not identify your transfer.
Note: Tokpie doesn't charge any fees for depositing.
How to withdraw WP tokens?
To withdraw WP tokens from your Tokpie account, use this instruction. Besides, you must have an eth compatible wallet address to be able to withdraw tokens. Also, check the withdrawal commission.
Disclaimer
In addition, please be aware that Tokpie charges a fee for the listing. Tokpie does not give any investment, legal, tax, financial advice, or warranty of token price performance or successful fundraising.
Useful links to trade WP token
For any questions or cooperation, you can contact Tokpie at https://t.me/tokpie.