Thanks to the previous article, you have learned how to add altcoin to Binance for free. Today, get an ultimate guide on how to list a token on Coinbase at no cost. So, read a few paragraphs below if you wish to boost your crypto startup awareness without paying a penny. Moreover, you don't have to fill out any forms for that. Let's rock.
What's Coinbase?
Coinbase is the second most extensive cryptocurrency exchange after Binance. Brian Armstrong founded it with just a $150k investment in 2012. And in 10 years, Coinbase's market capitalization rose to $85B due to May 2022. So, now, the exchange's purpose is to create an open financial system for the world. Also, the team aims to help people convert digital currency into and out of their local money. Another exciting fact is that Brian wants to make a one-stop platform for merchants with a simple interface and powerful tools.
Traffic
Although the number of Coinbase's visitors is twice as low as Binance's, it's still huge. For example, Coinbase's traffic was around 39.1 million visits in August 2022. Just image that all these humans could add your cryptocussency to their watchlists in few clicks.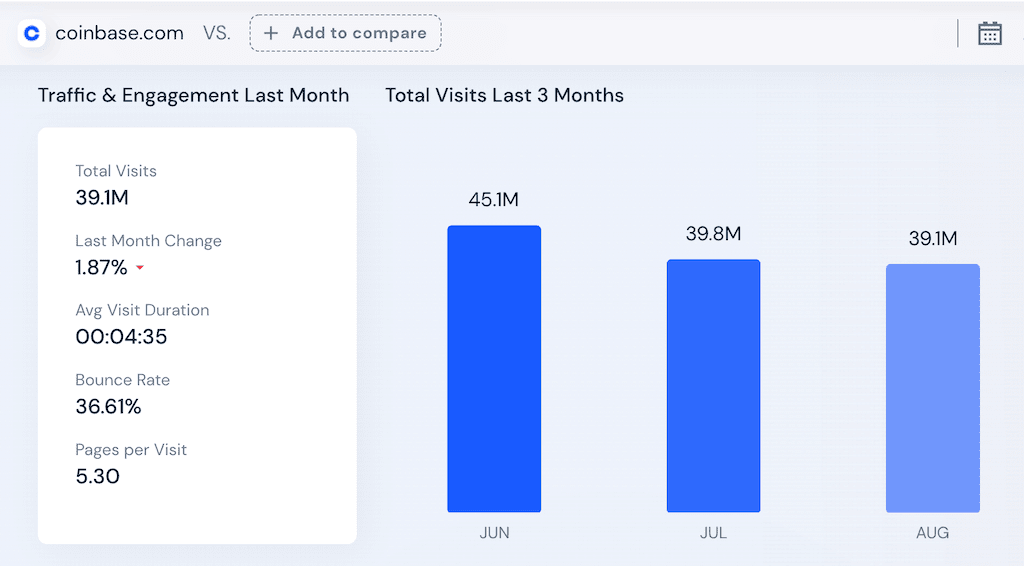 Advantages
Coinbase has a powerful engine that allows anyone to explore the crypto economy. This tool lets users filter +10,000 coins (including your altcoin) by trade volume and price change (gainers and losers). Moreover, users can define the period: as 1 hour, day, week, month, and year. Another advantage includes comparing your token with other currencies with a similar market cap. Look at the example of such a comparison.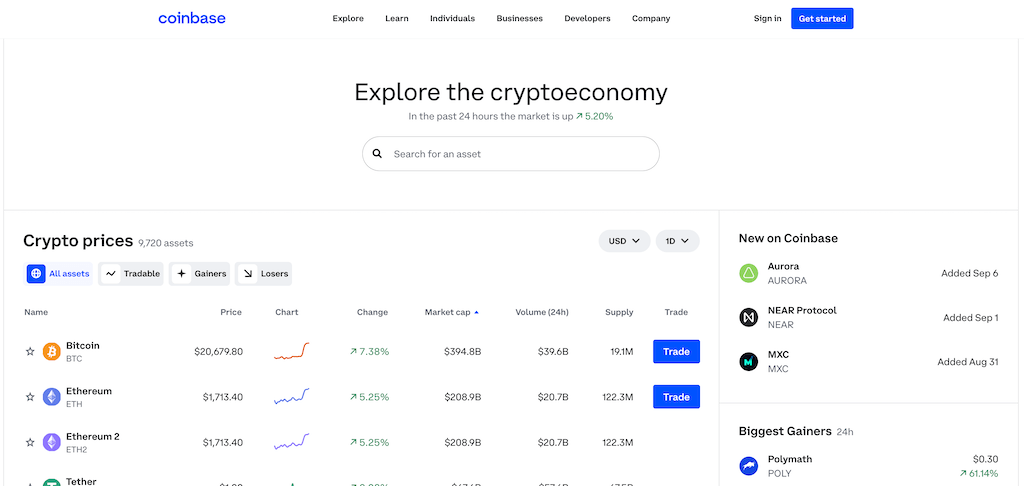 TIP: After appearing on the Coinbase, make announcements on all your channels to increase demand on your token. Check out the example of such post.
How to add my coin?
Adding a token to Coinbase's Explorer is automatic. It means you don't have to fill in complicated forms. All you need to do is to verify your asset on the CoinMarketCap tracker. The easiest way to get a guaranteed listing on CMC is to list coins on the Tokpie exchange. Do it now by filling out a short "Apply to List" form. After that, Coinbase starts showing the coin by retrieving data from CMC's API. Moreover, the higher your currency's rank on CMC, the higher its position on Coinbase's list of assets.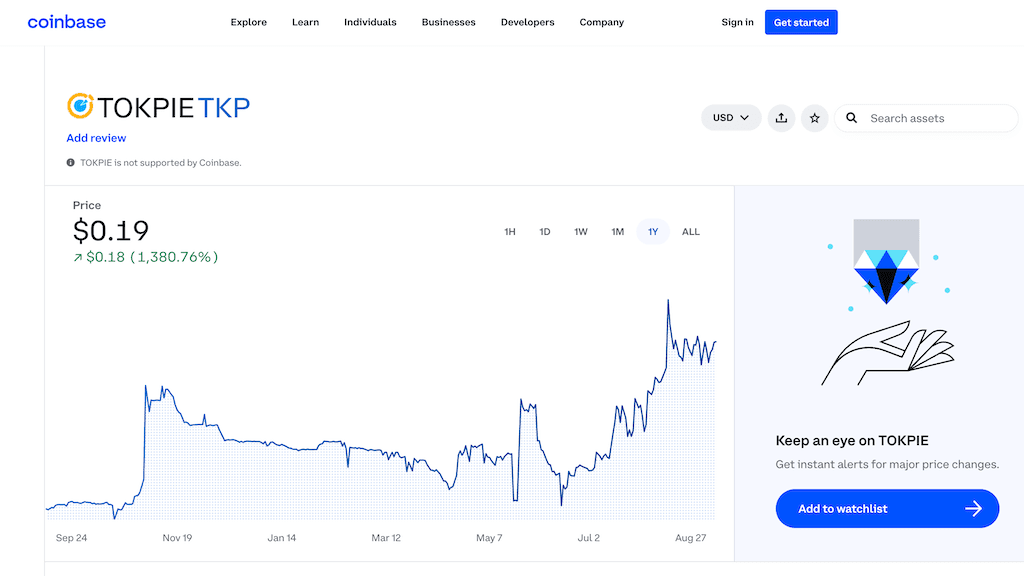 Additional ways to boost a coin for free