Some updates and fixings had been made on TOKPIE platform recently.
1. We add two new sections to the user panel. Now users can reach the most popular information about: "How to earn and get Ethereum every day on a regular basis" and "Earn on referrals" in one click.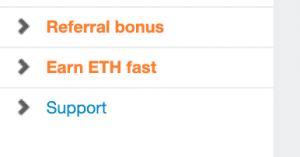 2. We have fixed registration Captcha check-box. Now it works properly.
3. We have upgraded website server. This is why it was not available for a few minutes yesterday.
4. We have updated a welcome message by adding additional info to it.
Next updated will include not only the release of Knowledge Base portal but also Road Map refreshing.
Want to grow with us? Stay in touch with TOKPIE.