Today we would like to introduce the Coop Network – an ecological public blockchain and COOP token. Industry experts developed this chain to create an environment for decentralized applications. Companies can integrate an application with existing high-tech products. As a result, it enables a better economy in the crypto field, stimulates growth, and funnels new users into the blockchain space. Read below to know more about the Coop Network project. Also, get a guide on how to trade COOP tokens on the Tokpie exchange.
What's the Coop Network blockchain?
The Coop Network blockchain is a global platform aiming to find the perfect balance between distributed technology and centralized technology. As a result, the team wants to achieve practicality for real-world products. Also, the project uses the GEOMA DAO COOP business model that relies on blockchain technology. It consists of off-chain solutions to scale production while maintaining the benefits of data transparency and security using distributed ledger technology. Simultaneously it uses smart contract technology to replace intermediaries, promote automation, increase efficiency, and build trust. Building the ecosystem would also enable COOP partners and the community to extend their utility value in the digital asset space.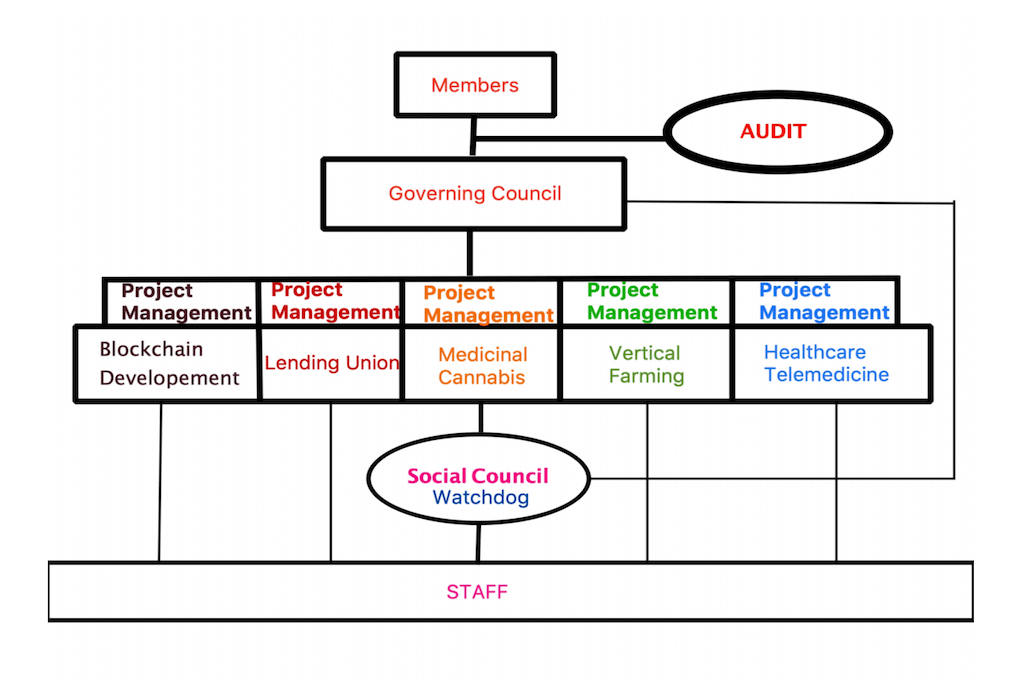 How the Coop Network governance and DeFi work?
To perform day-to-day business within the Coop Network, users can vote. For this purpose, the GEOMA DAO COOP created its Blockchain, which fits in form and functionality to its needs. View this model in the image below. So, members can vote for a Governance Council. Also, any member skilled for a position in the Governance Council can be a candidate. An independent party must audit candidates. They shouldn't have committed significant crimes and should be in good health. Council members are not employees. Also, they can not relate to each other in any way. Moreover, the team plans to use that solution to grow its businesses like the COOPs lending union, telemedicine app, and CBD cannabis for medicinal purposes.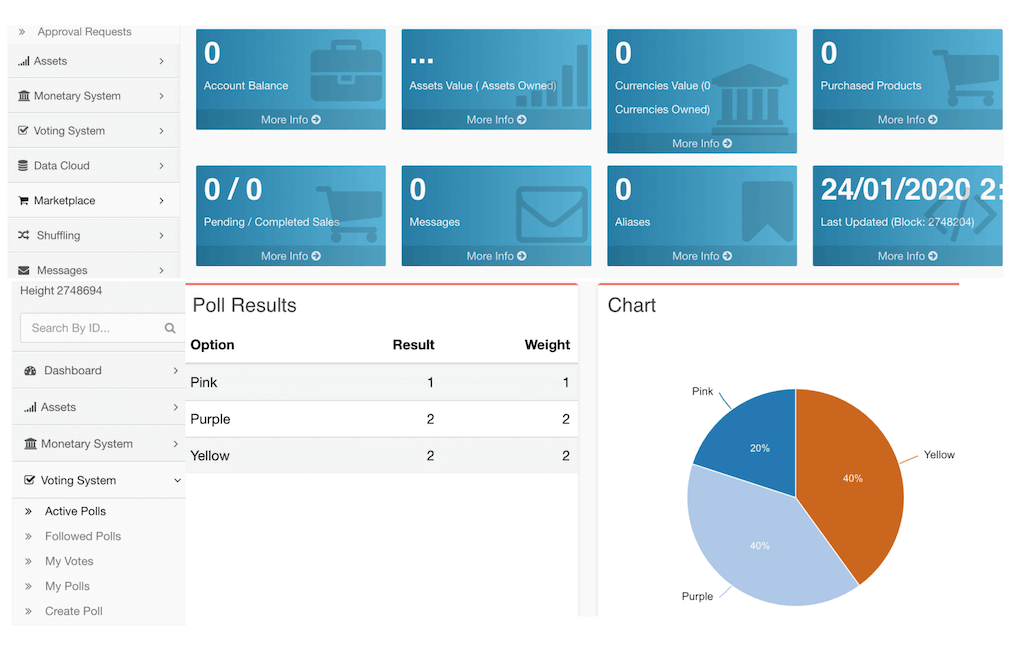 What's the COOP Token?
The COOP is an ERC20 token created to finance the Coop Network. How? The team provides token-buyers with a guarantee of being able to consume some of the Network's products. Therefore, the COOP token is serving as the Network's backbone. Also, the team plans to provide holders with a bridge for simple coin conversions between ERC20 and BEP20 chains.
How to buy COOP tokens?
To purchase COOP tokens for USDT do three simple steps:
Fund your account with USDT. If you don't have crypto, you can purchase USDT with a bank card in a few minutes.
Open the COOP/USDT order book and place your trade order to buy. Use this instruction if you don't know how to place a trade order.
Withdraw COOP tokens to your personal Ethereum wallet or hold them on the account.
How to sell COOP tokens?
To sell COOP tokens for USDT follow three steps:
Deposit COOP tokens into your account.
Open the COOP/USDT order book, and place your trade order to sell. Read the instruction if you don't know how to place a trade order.
Withdraw USDT to your personal Ethereum wallet or hold them on the account.
How to deposit COOP token?
To deposit COOP tokens on your Tokpie account, follow this guide. Also, make sure that you are going to deposit ERC20 tokens that relate to this smart contract address. If you deposit the wrong tokens or the wrong blockchain type, Tokpie could not identify your transfer.
Note: Tokpie doesn't charge any fees for depositing.
How to withdraw COOP tokens?
To withdraw COOP tokens from your Tokpie account, use this instruction. Besides, you must have an eth compatible wallet address to be able to withdraw tokens. Also, check the withdrawal commission.
Disclaimer
In addition, please be aware that Tokpie charges a fee for the listing. Tokpie does not give any investment, legal, tax, financial advice, or warranty of token price performance or successful fundraising.
Useful links to trade COOP token
For any questions or cooperation, you can contact Tokpie at https://t.me/tokpie.