No need to wait for upward token growth to get +10x. Instead, try to obtain it -10x times cheaper by buying bounty stakes from hunters!
Active

: DocTailor
Total Bounty pool: 1.4% of DOCT token total emission;
Available until September 20, 2019 [23:59 UTC];
Bounty pool: 7,000,000,000 DOCT:


Active

: Easy Feedback (ROUND 1)
Total Bounty pool: 0.84% of EFT available for sale (that's
0.0028% of EFT token total emission);
Available until October 22, 2019 [23:59 UTC];
Bounty pool for Round 1: 5,000,000 EFT:

Explanation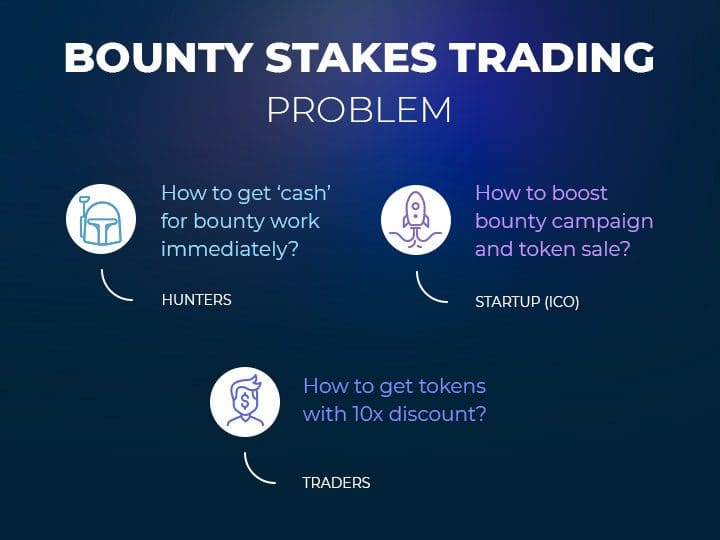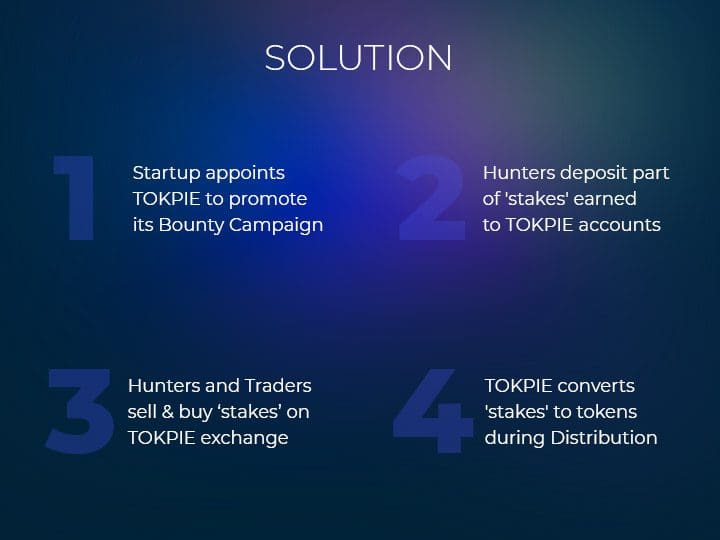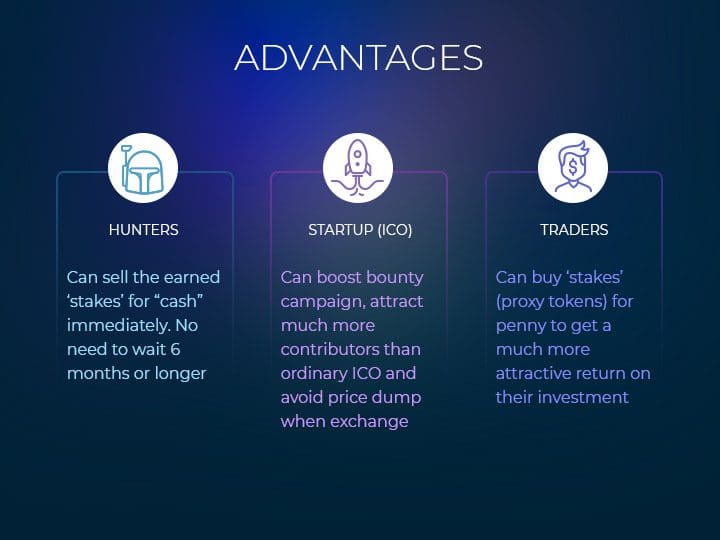 Crypto startups preparing their token sales often run bounty campaigns to promote awareness of their project.
Bounty campaigns work by offering individuals rewards or incentives in the form of 'stakes' in exchange for carrying out specific tasks or activities.
These activities include actions on social media platforms, such as likes, retweets, shares, and comments on Facebook, Twitter, etc.
Why crypto startups offer stakes
The benefit to the crypto startup is that bounty campaigns help to promote the token sale on social media platforms, creating a buzz about the project, for stakes, which represent some part of tokens supplied in the future, but not for money.
How it works
A bounty hunter earns stakes for completing an action, for example, he likes a startup's post on Facebook and earns 1 stake, which will be converted into some amount of tokens later. A stake-token conversion ratio depends on the type of bounty campaign and number of participants.
It can take about 3–4 months for the stakes earned to be converted into tokens. Then additional 1–2 months to wait until the tokens can be sold on an exchange for cash (ETH, BTC etc.), so bounty hunters often have to wait for 4–6 months or more to receive their earnings.
But what if the bounty hunter wants cash now?
This is where TOKPIE comes in
TOKPIE offers the unique opportunity for a bounty hunter to sell their stakes immediately using the platform's unique auction feature.
Stakes that have been earned, but not yet converted in tokens can be listed and traded on TOKPIE, and this provides an amazing opportunity for early investors.
How early investors can make huge profits using TOKPIE
Early investors can buy bounty stakes of a crypto startup for cents with the potential of making a huge profit when the stakes are converted to tokens and sold on exchanges.
Instead of buying tokens during a pre-sale and getting only 20–25% discount, the early investor buys stakes for a much lower price.
For example, an early investor who is interested in X company and who wants to get the lowest price on tokens can buy stakes for cents now and convert them to tokens in the future on TOKPIE's platform.
The demand for this service is unlimited as it has benefits for the three different actors; the bounty hunter, the early investor, and the crypto start-up.
Bounty hunters who don't want to wait for months to 'cash in' on their earned stakes.
Smart early investors can buy stakes for very low prices before the pre-sale begins with the potential to make huge profits in the future.
Crypto startups, which can attract more interest in their bounty and project.
Useful Links:
Stay always in touch with Tokpie to Earn, Trade and Invest as never before.