In contrast to the traditional finance system with 60 stock exchanges, the cryptocurrency industry has over 520 exchanging platforms globally. Moreover, one extra crypto exchange is coming into the scene every two days. Is it bad? Not. Because constantly increasing competition persuades exchangers to launch new features to attract users. One of such cryptocurrency exchangers is Aurix Exchange. With the help of its AUR token, the team provides users with unique services. For example, debit cards powered by the Visa and Mastercard payment networks. So, continue reading to get additional details. Also, get instructions on how to trade AUR tokens on the Tokpie exchange.
What's the Aurix Exchange?
The Aurix Exchange is a cryptocurrency trading platform with two significant competitive advantages. First, apart from traditional functionality, a user can obtain an Aurix debit card powered by Visa/MasterCard. Also, the user can connect this card to his exchange's wallet. As a result, a person can obtain cashback for all his purchases and other everyday transactions. The second advantage is a unique solution that allows e-commerce and other businesses to accept crypto assets through the shop plug-in compatible with any system.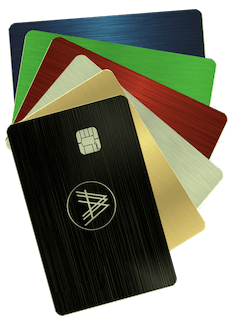 What's the AUR token?
AUR is an ERC20 token serving as the means of payment in the Aurix Ecosystem. So, the coin provides users with particular benefits such as reduced fees on the platform and other bonuses. Also, important to note that this altcoin has a limited supply – only twenty million coins. As for now, $AUR runs on the Ethereum blockchain. However, developers plan to migrate the token to the Aurix Chain later.
How to buy AUR tokens?
To purchase AUR tokens for ETH do three simple steps:
Fund your account with ETH. If you don't have crypto, you can purchase ETH with a bank card in a few minutes.
Open the AUR/ETH order book and place your trade order to buy. Use this instruction if you don't know how to place a trade order.
Withdraw AUR tokens to your personal Ethereum wallet or hold them on the account.
How to sell AUR tokens?
To sell AUR tokens for ETH follow three steps:
Deposit AUR tokens into your account.
Open the AUR/ETH order book, and place your trade order to sell. Read the instruction if you don't know how to place a trade order.
Withdraw ETH to your personal Ethereum wallet or hold them on the account.
How to deposit AUR token?
To deposit an AUR token into your Tokpie account, follow this guide. Also, make sure that you are going to deposit ERC20 tokens that relate to this smart contract address. If you deposit the wrong tokens or the wrong blockchain type, Tokpie could not identify your transfer.
Note: Tokpie doesn't charge any fees for depositing.
How to withdraw AUR token?
To withdraw AUR token from your Tokpie account, use this instruction. Besides, you must have an eth compatible wallet address to be able to withdraw tokens. Also, check the withdrawal commission.
Disclaimer
In addition, please be aware that Tokpie charges a fee for the listing. Tokpie does not give any investment, legal, tax, financial advice, or warranty of token price performance.
Useful links to trade AUR tokens
For any questions or cooperation, you can contact Tokpie at https://t.me/tokpie.