Check out the most recent Tokpie's updates and improvements.
Crypto Bounty Analyzer improvements
We had optimized Bounty Analyzer for the search engines. In addition, we have added the description of the main terms that help users to understand how the Analyzer works. Thanks to that, the Bounty Analyzer is now featured on top of Google's organic results in a box as a featured snippet. Being featured means getting additional Tokpie brand exposure in search results.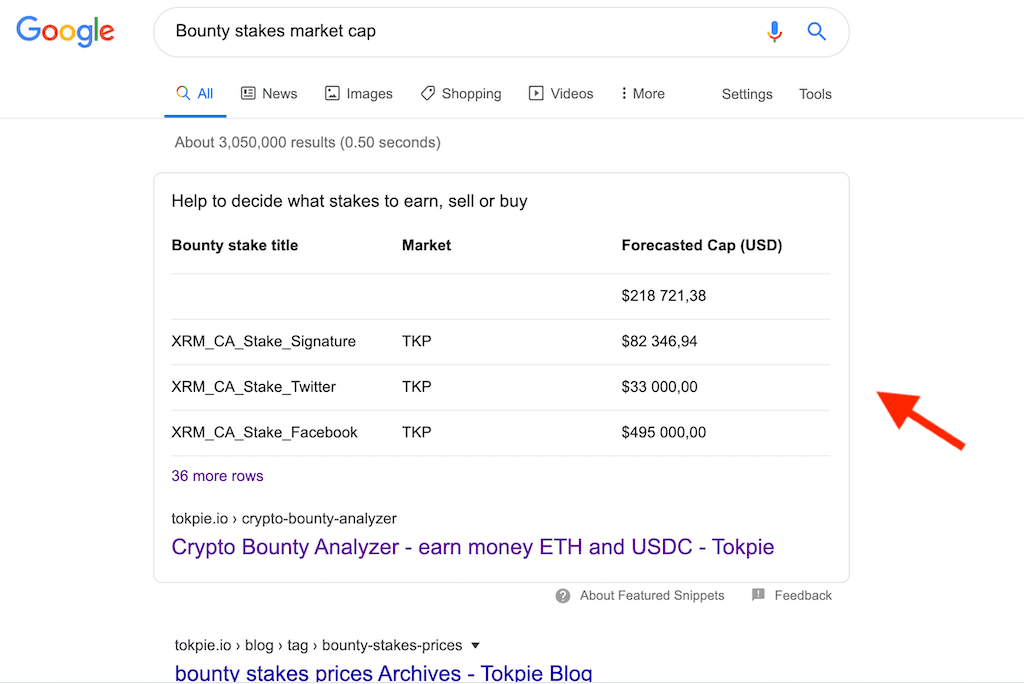 Bounty stakes depositing update
Bounty stakes depositing rules have slightly changed. The system as usual locks some amount of TKP on a user's account as collateral. Previously, the amount of TKP collateral was based on the current best bid price due to the formula: Best bid price x Quantity x Collateral rate.

However, starting from now, the collateral amount is based on a base price that is set by Tokpie. So, the new formula is Base price x Quantity x Collateral rate. Check the updated Rules here.
The search field on the balance page
To allow Tokie users to easily find a required cryptocurrency or bounty stake title, we have added the search field on the balance page. Simply start typing a project name of a crypto-asset symbol to find it instantly.

"Lend" in the toolbar
We added the "Lend" element into the left toolbar. It will increase awareness about Tokpie's P2P lending tool. So, more people could lend their cryptocurrencies and earn returns.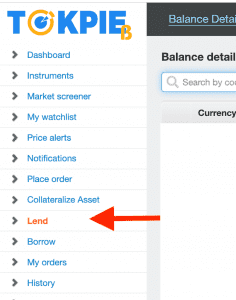 Completed and upcoming updates
Lend & Borrow APR rates on Market statistics
API update for CMC
Withdrawing process update
Depositing process update
New unique product release
Stay always in touch with Tokpie to Earn, Trade and Invest as never before.