Find all available markets for TKP token trading. In addition, vote up for Tokpie to trade TKP on new exchanges.
List of exchanges and markets to trade TKP
We, in Tokpie, strives to list our token on as many exchanges and markets as possible. However, listings are very expensive especially if you want to get listed on TOP20 exchanges. Hence, to avoid slowing down the platform development, Tokpie lists its token in a slow mode without any rash.
Vote to trade TKP on new markets
Blockfolio
Go to Blockfolio and give a thumbs-up as shown in Figure 1, below.
It will help to list Tokpie exchange on Blockfolio and support our token.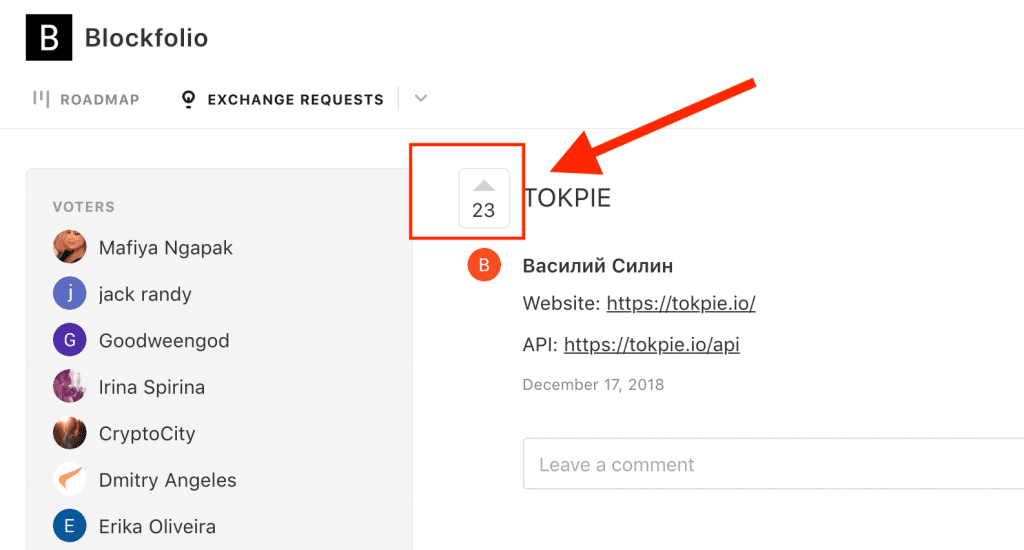 Forkdelta
Although you can already buy and sell TKP on ForkDelta unofficially. Please go to Github (Forkdelta) and give a thumbs-up for yes as shown in Figure 2 below. It will help to get listed officially.
Note that you must be registered on Github to be able to vote.
Useful Links