Find all available markets to trade TKP. In addition, vote for the token on popular trackers to increase its rank and awareness.
List of exchanges and markets to trade TKP
We, in Tokpie, strive to list our TKP token on as many exchanges and markets as possible. However, listings are very expensive especially if you want to get listed on TOP20 exchanges. Hence, to avoid slowing down the platform development, Tokpie lists its token in a slow mode without any rash.
Vote for TOKPIE
Kindly help to enhance brand awareness by voting for TOKPIE on the most popular altcoins trackers.
CoinMarketCap
Help to increase the rank of the TOKPIE token on CoinMarketCap.
Go to the CMC page and click on the [★ Watch] button as shown in the picture below.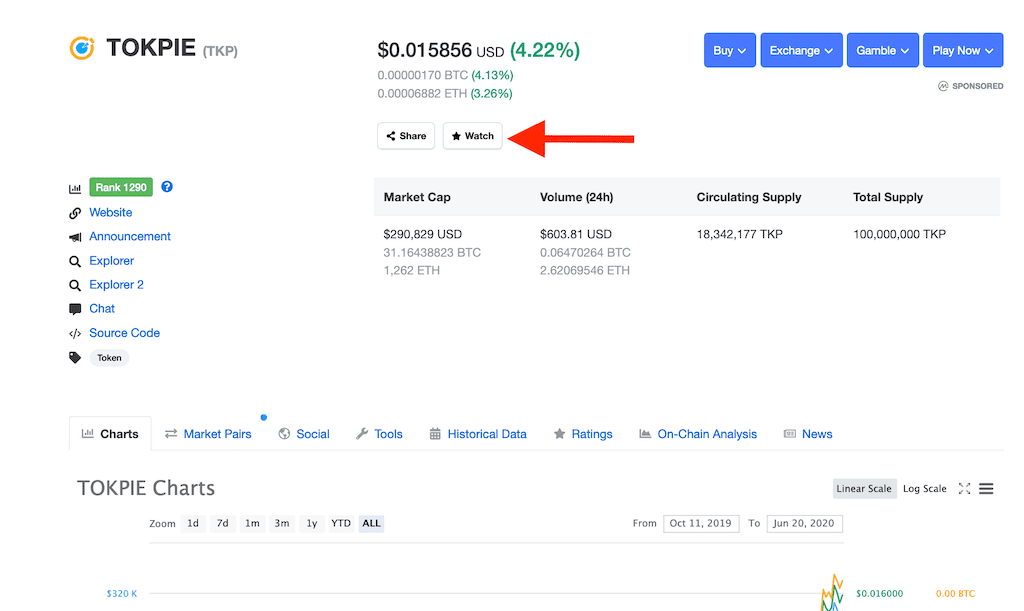 CoinGecko
To increase the token rank, open TKP's page on CoinGecko. Then thumb up, and click on the star ⭐ as shown on the screenshot below.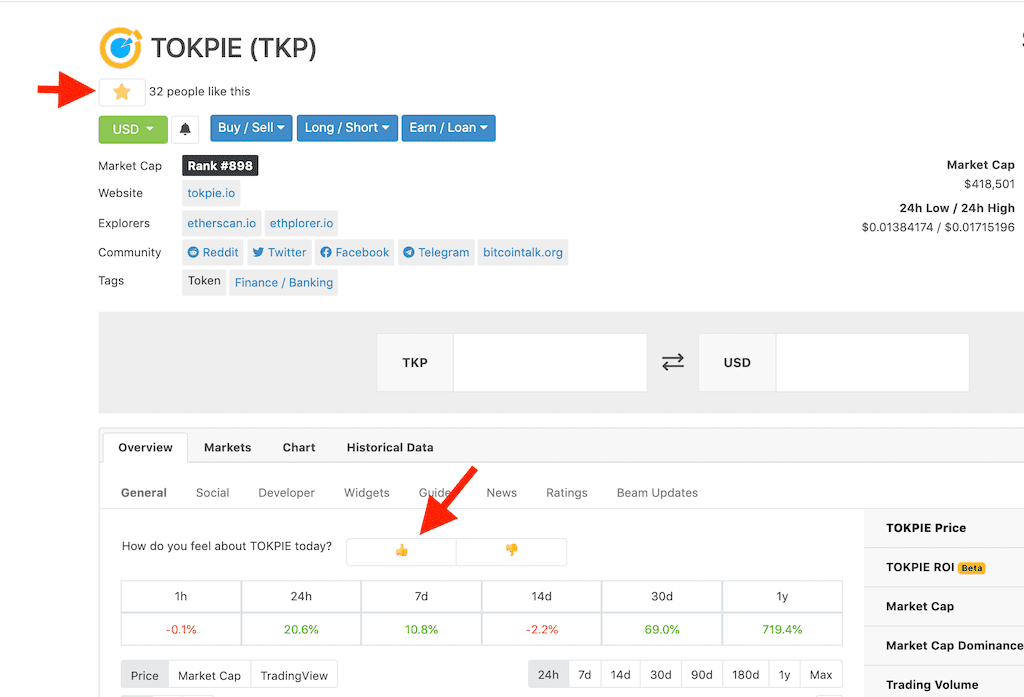 Blockfolio
Go to Blockfolio and give a thumbs-up as shown in the figure below.
It will help to list Tokpie exchange on Blockfolio and support our token.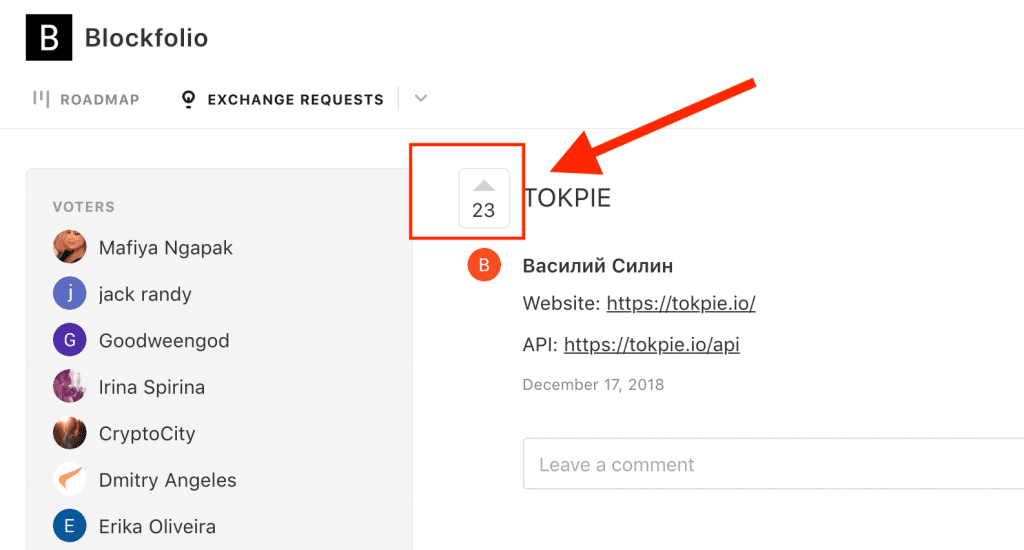 Useful Links
Stay always in touch with TOKPIE to Earn, Trade, and Invest as never before.