What is TGN coin?
TerraGreen (TGN) is a coin build on TerraGreen blockchain with SHA-384 algorithm and applied on TerraGreen ecosystem. A TerraGreen ecosystem is a place where renewable energies are tokenized and can be used by the community in exchange for fiat currency or payment for energy consumed.
Total distribution is strictly limited to 270,000,000 TGN
What is TGN value?
The growth of the TGN value depends on the TerraGreen ecosystem development stage and the number of green energy projects it supports
Stage 1. TerraGreen is going to introduce Energy Token Creation Module. Any renewable energy producer will be able to create own energy token for a fee nominated in TGN cryptocurrency.
Stage 1. Every transaction of every energy token issued on TerraGreen blockchain will cost some TGN exchange fee.
Stage 3. A new level of demand will be created by investors and green energy buyers, which could obtain Joile by buying tokens issued on TerraGreen blockchain and connected to TGN.
Stage 4. Mass adoption. Moreover, node holders could earn TGN coins.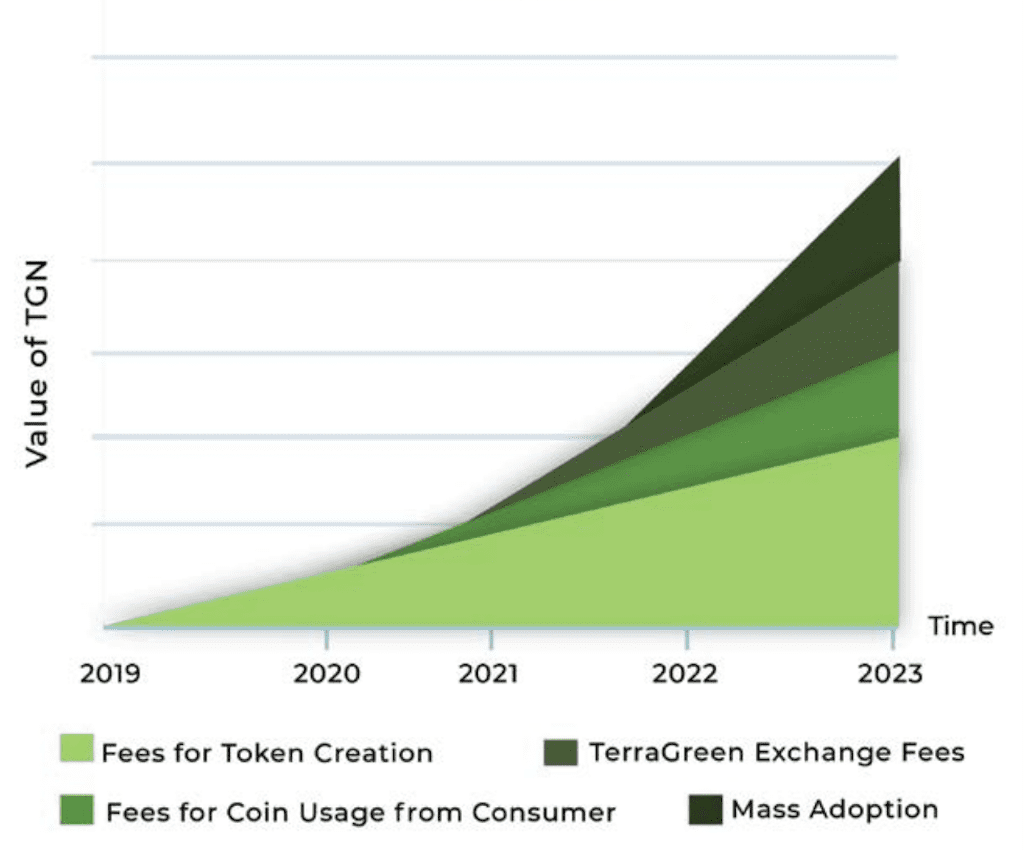 Useful Links
Stay always in touch with TOKPIE to Earn, Trade and Invest as never before.