To sell CRAD CASH tokens that you have earned in Coin Fountain Club app (Android / iOS) for Ethereum (ETH) follow the steps below:
Make sure that you have at least 0.0001 Ethereum (ETH) on your

CryptoAds application balance. If you have, then

sign up Tokpie

.

Figure 1. Deposit CRAD on Tokpie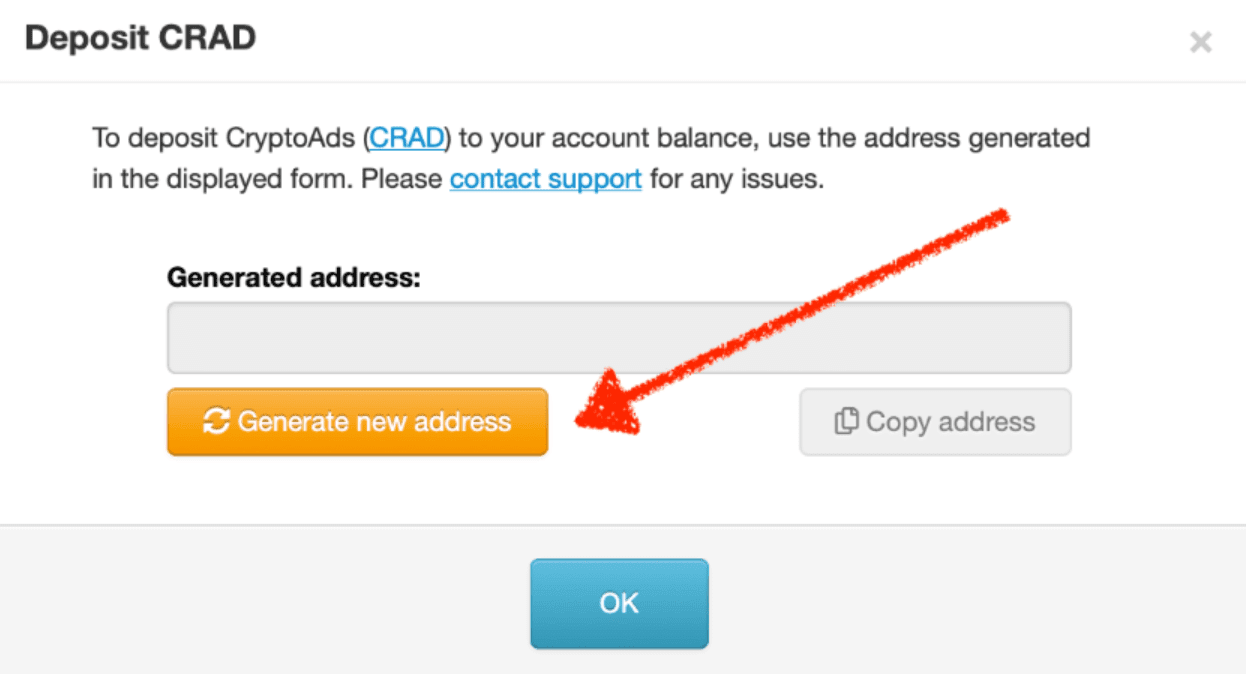 Copy generated wallet address (Figure 3).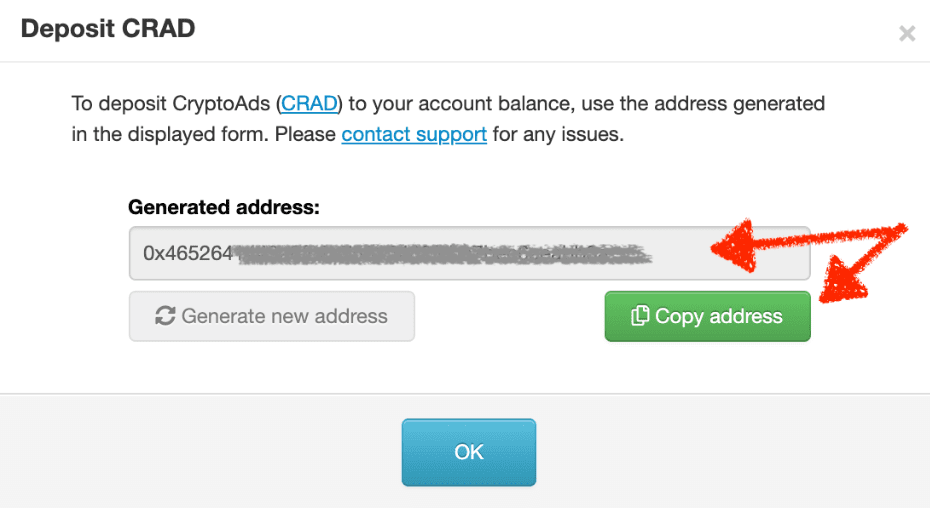 Paste the copied wallet address into the CryptoAds application. Enter the amount of CRAD tokens and click on SEND (Figure 4).

IMPORTANT: make sure that you have 0.001 ETH (minimum) on your App's wallet address to perform CRAD transfer.





Figure 4. Paste address into CFC app

You will get email notification when the transfer of CRAD from the app to your Tokpie account balance is completed.

After the transfer of CRAD is completed, open

CRAD/ETH

order book.

 

Figure 5. Press 'sell' and enter the amount of CRAD tokens

Figure 6. Enter the price and submit your trade order

Wait for order execution (1-3 days).

 

Figure 7. Withdraw your Ethereum (ETH)
Please ask any question here.