Join a super-easy airdrop that allows you to earn BNB every day. Enjoy getting fast money without reports and spreadsheets. Get the rewards, convertible to Binance Coin, for every single action. To start, sign up RedWaif and follow the Tokpie exchange profile. Everything works like on Twitter. If you still don't understand what to do. Find a step-by-step guide below.
How to earn BNB?
Follow the simple steps below to start earning BNB (Binance Coins) each day.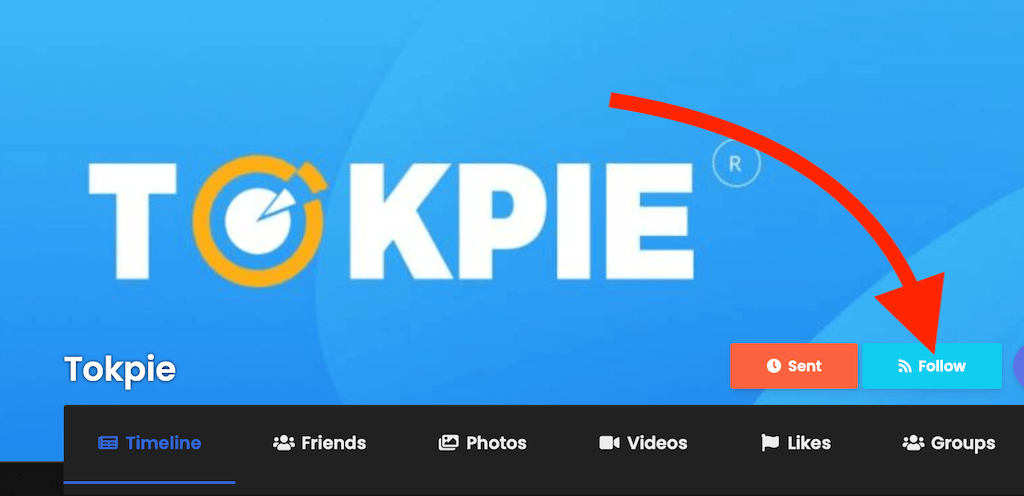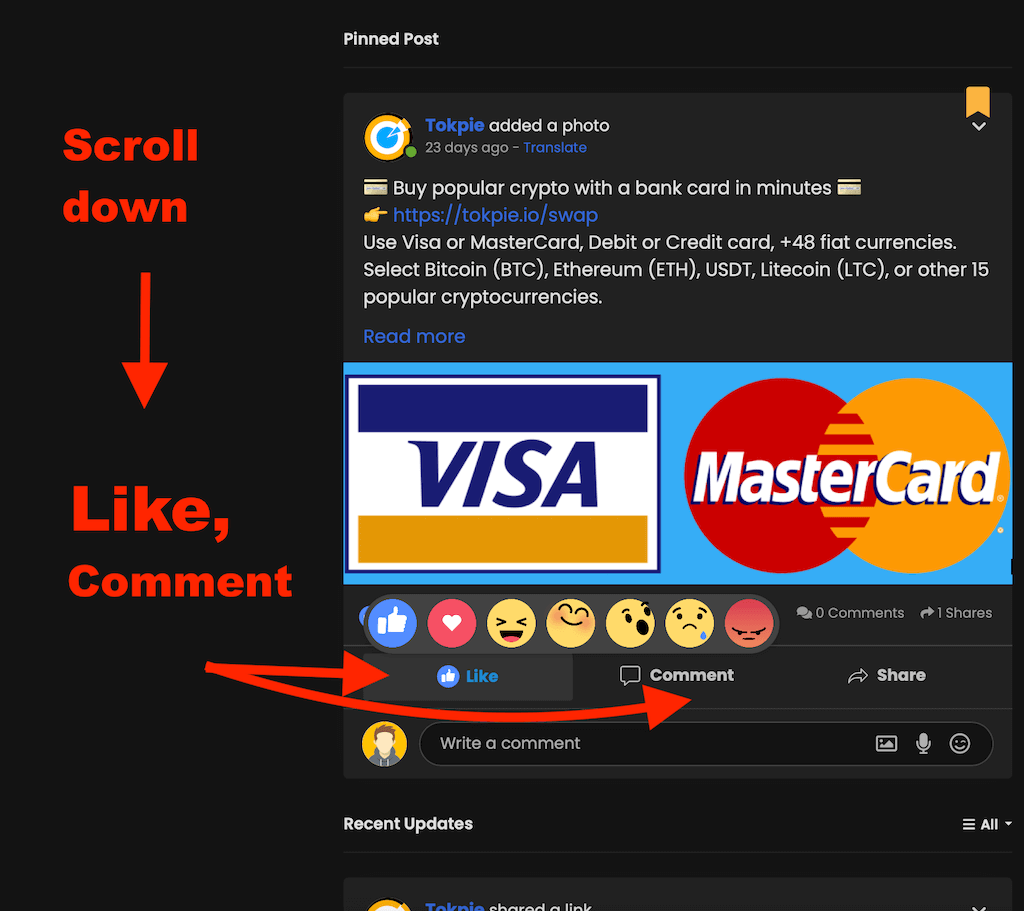 What's the reward size?
Every single action that you perform gives money. Look at the table below to understand the reward size.
| | |
| --- | --- |
| Action | Points |
| Like one post | 2 |
| Comment one post | 5 |
| Invite a friend | 10 |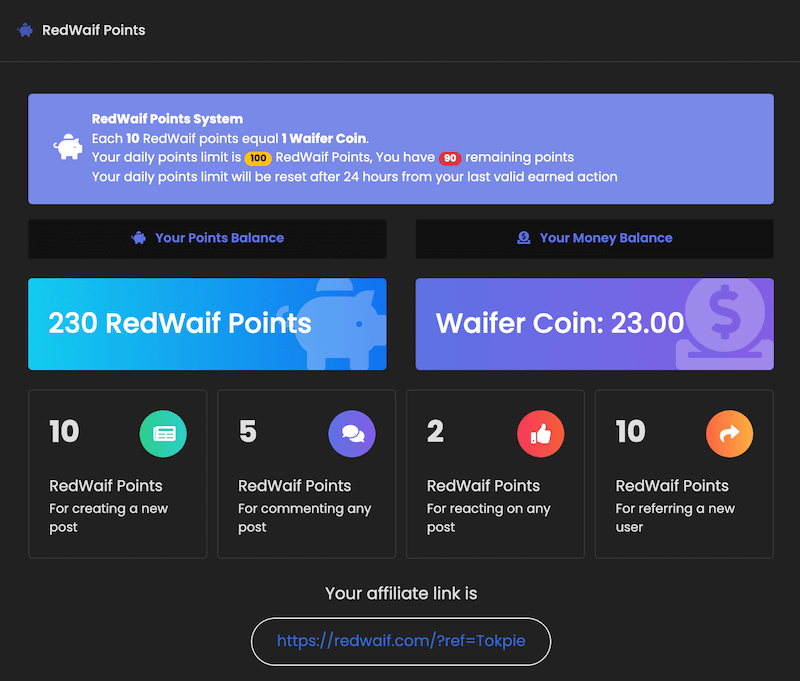 How to cash out?
So, you earn WAIFER tokens (highly liquid on Pancake) for each like, post, comment, and referring. There are two options to cash out the Waifers. Once you have earned 500 coins, open this page and withdraw tokens to your BEP20 address for selling on PancakeSwap. Alternatively, you can withdraw directly to your Tokpie exchange account: Sign up Tokpie, generate Waifer's address here and enter it on RedWaif (image below). After withdrawal, sell altcoins on Waifer/BNB market.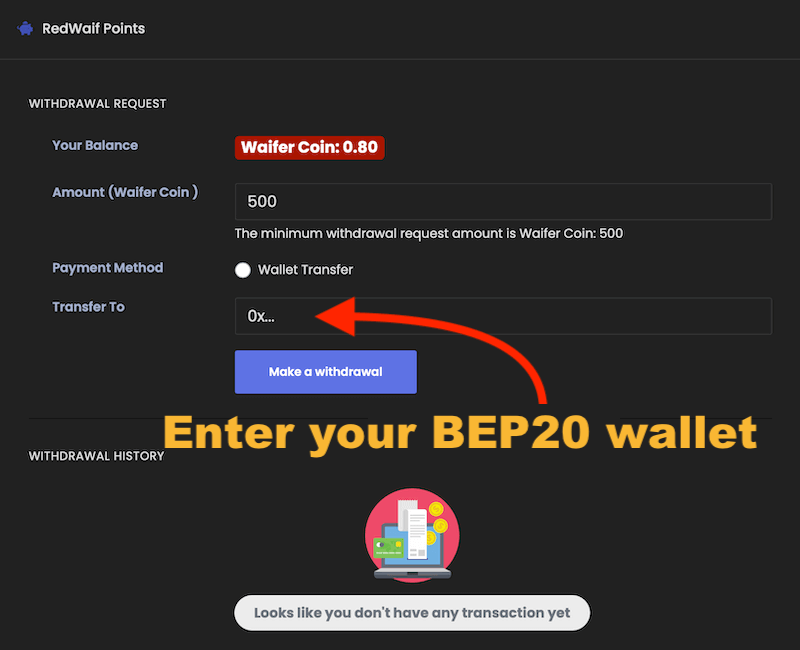 Are there any requirements?
There are no KYC and any requirements. You only need a personal email for registration and a BEP20 address to withdraw the coins. That's it.
Additional ways to earn money