While banks compete with fintech companies for the lucrative Financial Market, the third power is coming. Any innovative startup that combines the banking-as-a-service model with blockchain technology can become a new powerful player. One of such promising startups is Filipcoin that issued the FCP token. Also, the team is developing a mobile app that simplifies life for businesses and customers who want to use cryptocurrency. From this article, you'll find more details about that Philippine project and learn how to trade FCP tokens on the Tokpie exchange.
Update: the website is not working!
What's the Filipcoin?
Filipcoin is a crypto startup that provides companies and their clients with the ability to receive and pay bills with cryptocurrencies. So, thanks to the Filipay app, entrepreneurs can improve automatic fare collection. Also, users could send and receive money and credits worldwide. Besides, consumers could get rebates from favorite vendors and restaurants. Moreover, they could pay bills, gasoline, food, and travel. Yes, an all-in-one application. Apart from that, the app has the following features:
Trading of cryptocurrencies in decentralized mode.
Automatic fare collecting.
Paying ahead to maximize payments mobility.
Receiving $FCP as reward Points.
Using E-Wallet.
Getting collaborative rebates.
Loading Gateways.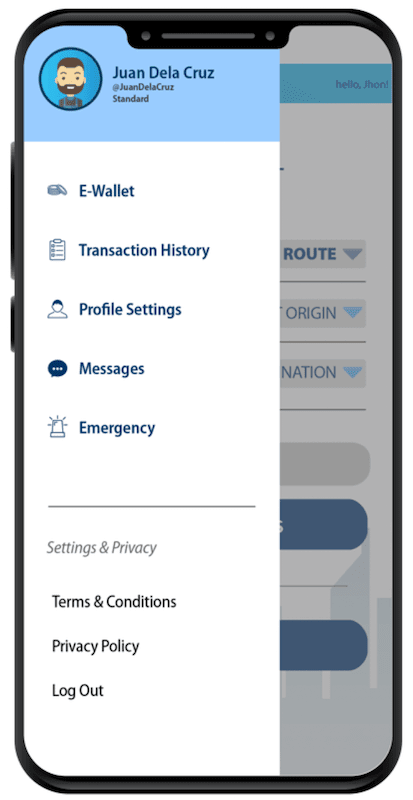 What's the FCP token?
FCP is a token that runs on both networks: the Binance Smart Chain (BSC) and Ethereum. With the help of $FCP, the management plans to develop a native blockchain that focuses on decentralized finance. Furthermore, the team wants to create a system of service economy application that could provide different solutions for Filipcoin's users, investors, and partners. Also, please find the initial coin allocation in the image below.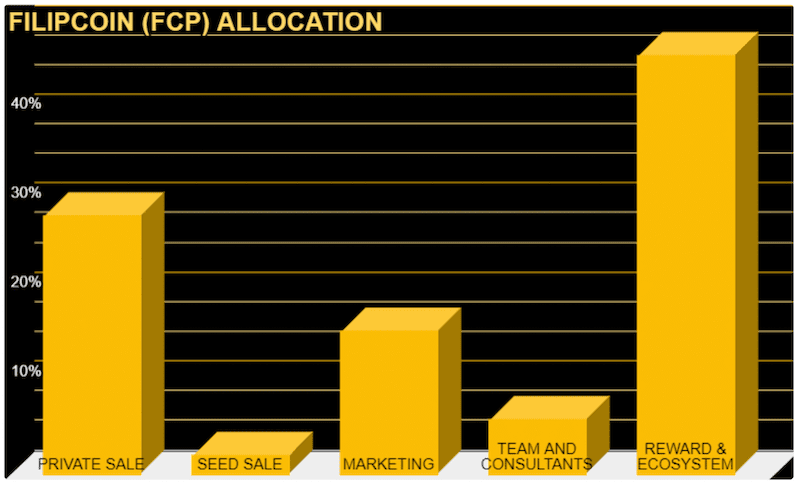 How to buy FCP token?
To purchase FCP tokens for BNB do three simple steps:
Fund your account with BNB. If you don't have crypto, you can purchase BNB with a bank card in a few minutes.
Open the FCP/BNB order book and place your trade order to buy. Use this instruction if you don't know how to place a trade order.
Withdraw FCP tokens to your personal BEP20 or ERC20 wallet. Alternatively, you can hold them on the account.
How to sell FCP tokens?
To sell FCP tokens for BNB do three simple steps:
Deposit FCP token into your account.
Open the FCP/BNB order book, and place your trade order to sell. Read the instruction if you don't know how to place a trade order.
Withdraw BNB to your personal BEP20 wallet or hold them on the account.
How to deposit FCP token?
To deposit an FCP token into your Tokpie account, follow this guide. Also, make sure that you are going to deposit tokens that relate to these smart contract addresses: BEP20 or ERC20. If you deposit the wrong tokens or the wrong blockchain type, Tokpie could not identify your transfer.
Note: Tokpie doesn't charge any fees for depositing.
How to withdraw FCP tokens?
To withdraw FCP tokens from your Tokpie account, use this instruction. Besides, you must have a BEP20 compatible wallet address to be able to withdraw tokens. Also, check the withdrawal commission.
Disclaimer
Also, please be aware that Tokpie charges a fee for the listing. Tokpie does not give any investment, legal, tax, financial advice, or warranty of token price performance.
Useful links to trade FCP tokens
For any questions, contact Tokpie at https://t.me/tokpie.