Not a secret that Real Estate is one of the best ways to preserve wealth. But classical investments in Real Estate have two drawbacks, such as lack of efficiency and liquidity. Fortunately, the Virtual Venture Media group of companies from Singapore and other countries will solve these problems. With the help of blockchain and the VVMC token, the team plans to tokenize Real Estate investments. Get more details about this solution in the following few paragraphs. Also, get an explanation on how to trade VVMC tokens on the Tokpie exchange.
What's the Virtual Venture Media?
Virtual Venture Media is a multinational conglomerate located in Singapore. Moreover, it has over 20 years of history and has expanded to the USA, EUROPE, INDIA, UAE, and JORDAN. Apart from real estate, this entity has interests in various sectors. These sectors are Financial Investment & hedge fund solutions, Cryptocurrency Banking Solutions, Development & Investment, Blockchain & Crypto Solutions, IT Solutions, Pharmaceuticals and Health care, Green Energy, Advertising, Media, Entertainment, NGOs – Women Empowermentenergy, pharmacy, and others. Also, it has a solid organizational structure. Besides, the conglomerate collaborates with local bodies, engages the right partners, and ensures all businesses are compliant with the laws and regulations. As a result, it provides a strong foothold and network across the portfolio.
Companies in conglomerate
Countries
Virtual Venture Media Pte. Ltd.
Virtual Venture Media Project Management.
SIGI NL.
A.K. International Funds.
Virtual Venture Media Information Tech.
Virtual Venture Media Marketing Management.
DAS for Technology.
Genius Valley IT & AI Technology.
Singapore
UAE
Europe Cayman Island
India
AMMAN
Jordan
How does Real Estate tokenization work?
Also, Virtual Venture Media uses smart contracts to govern its ecosystem by applying blockchain technologies to global real estate investments. As a result, the ecosystem provides users with the best conditions for Real Estate investment, eliminating unnecessary intermedia. Besides, it provides transparency and liquidity, alleviating tax inefficiencies and easing cross-border transactions. Please find below the table with a comparison of traditional expenses related to investments in real estate assets versus costs that come from using cryptocurrency.
So, the company creates and supports a diversified portfolio of top-quality residential and commercial properties, which make high value for both income and capital gains. Therefore, the team identifies lucrative investment opportunities in the real estate market to generate higher returns in a long-term and sustainable manner.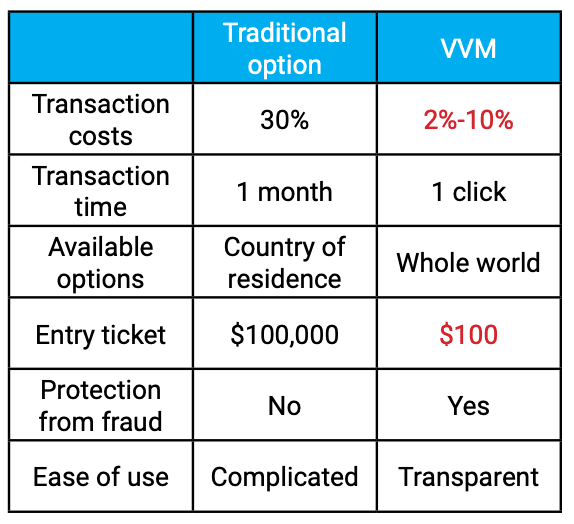 What's the VVMC token?
VVMC is the BEP20 (BSC) token that aims to create a hedge and bridge between the physical world and the digital one. Also, the Virtual Venture Media Coin (VVMC) connects the trespassing between both worlds to protect its users from the great coming debt crisis that will happen sooner or later. Furthermore, considering the size of the market (image below) that can reach $4.2 trillion in 2027, the VVMC token might become an exciting asset to hold. So, Virtual Venture Media Coin aspires to become the cryptocurrency of choice for millions worldwide seeking future-proof investment offerings. The developers combine deep economic, business and technology understanding to mitigate risks posed by the volatile world economy. Hence, $VVMC represents the tangible and financial assets to create stable appreciation. Simultaneously it could bring high liquidity to its holders.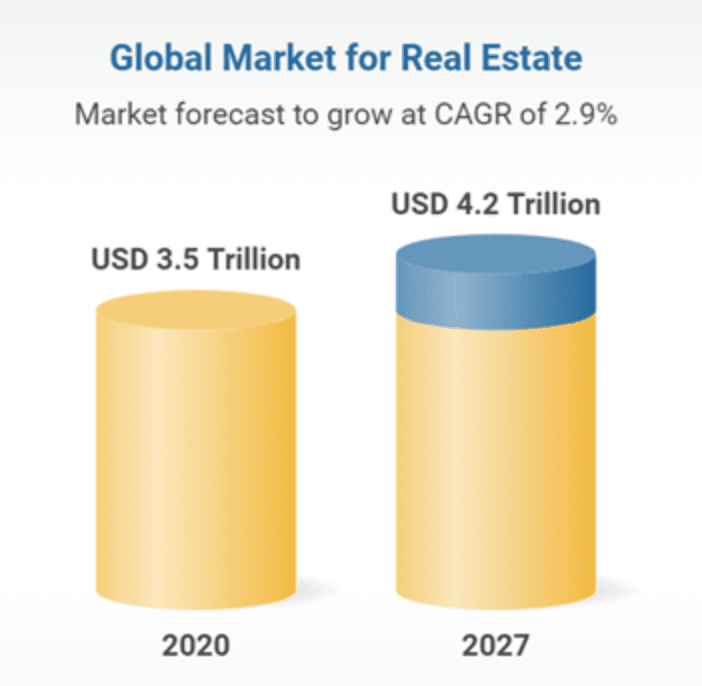 How to buy VVMC tokens?
To purchase VVMC tokens for BNB do three simple steps:
Fund your account with BNB. If you don't have crypto, you can purchase BNB with a bank card in a few minutes.
Open the VVMC/BNB order book and place your trade order to buy. Use this instruction if you don't know how to place a trade order.
Withdraw VVMC tokens to your personal BEP20 wallet or hold them on the account.
How to buy VVMC with Bank Card or Apple Pay?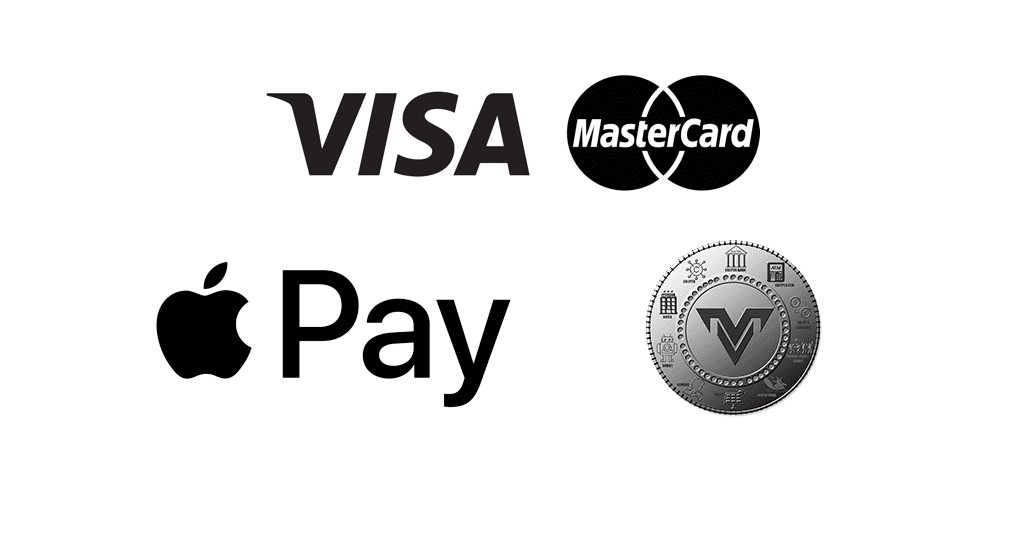 Use your bank card or Apple Pay to purchase VVMC tokens for your local fiat currency.
Enter the generated BNB address on the bank card processing page. Also, enter the amount of BNB and click on the "Continue" button.
After getting a confirmation email, obtain VVMC tokens here.
How to sell VVMC tokens?
To sell VVMC tokens for BNB do three simple steps:
Deposit VVMC tokens into your account.
Open the VVMC/BNB order book, and place your trade order to sell. Read the instruction if you don't know how to place a trade order.
Withdraw BNB to your personal BEP20 wallet or hold them on the account.
How to deposit VVMC token?
To deposit VVMC tokens into your Tokpie account, follow this guide. Also, make sure that you are going to deposit BEP20 tokens that relate to this smart contract address. If you deposit the wrong tokens or the wrong blockchain type, Tokpie could not identify your transfer.
Note: Tokpie doesn't charge any fees for depositing.
How to withdraw VVMC token?
To withdraw VVMC tokens from your Tokpie account, use this instruction. Besides, you must have BEP20 compatible wallet address to be able to withdraw tokens. Also, check the withdrawal commission.
Disclaimer
Also, please be aware that Tokpie charges a fee for the listing. Tokpie does not give any investment, legal, tax, financial advice, or warranty of token price performance.
Useful links to trade VVMC tokens
For any questions, contact Tokpie at https://t.me/tokpie.