A typical request from crypto projects sounds like that "Can you help us get on a trusted IDO site to get more visibility and money." Well, today, these projects can add their altcoins to the IDO Launchpad. Read below to find out what is that and what the IDO token is? In addition, read instructions on how to trade IDO tokens on the Tokpie exchange.
What's the IDO Launchpad?
The IDO Launchpad is a decentralized platform that creates value for both: cryptocurrency startups and ordinary users. How? First, it provides fair distribution and price discovery mechanics to bring better returns to the IDO buyers and projects which do the Initial Decentralized Offerings. Moreover, this launchpad supports multi chains so that entrepreneurs can add their BEP20 and ERC20 tokens. Therefore, IDO Launchpad's tools represent the all-in-one solution for decentralized fundraising of good quality projects. Also, the team wants to onboard the first 50 projects in Q4, 2021. However, closer to the end of Q2 2022, the platform can contain over 1000 IDO Projects. Furthermore, the launchpad's developers are going to distribute the incentive tokens to all $IDO token-holders.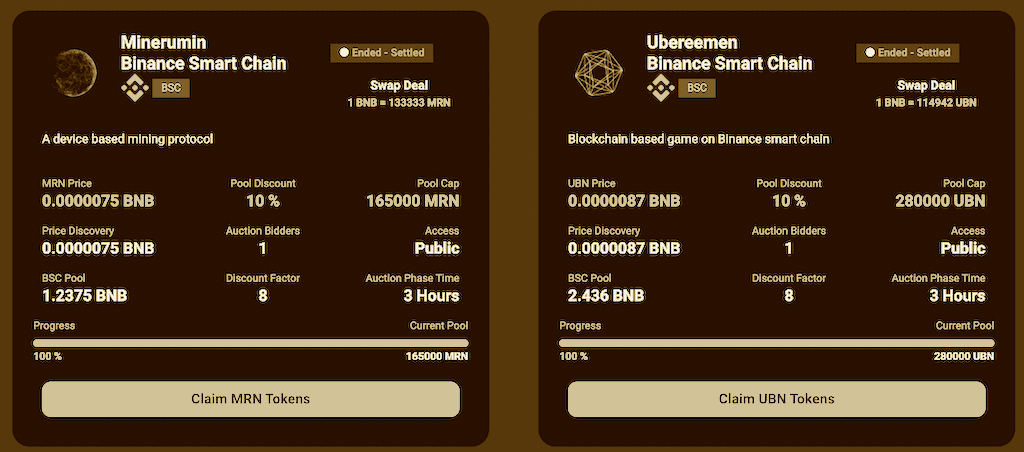 What's the IDO token?
IDO is the cryptocurrency token that simultaneously runs on the Binance Smart Chain (BSC) and the Ethereum blockchain. So, people can keep and transfer it by using BEP20 and ERC20 wallets. Also, every IDO token holder receives up to 3% of every project's token that conducts IDOs on the launchpad. Another utility value of the $IDO coin is the ability to participate in decision-making through DAO governance. Besides, holders can earn staking rewards and participate in initial decentralized offerings.

How to buy IDO token?
To purchase IDO tokens for USDT do three simple steps:
Fund your account with USDT. If you don't have crypto, you can purchase USDT with a bank card in a few minutes.
Open the IDO/USDT order book and place your trade order to buy. Use this instruction if you don't know how to place a trade order.
Withdraw IDO tokens to your personal BEP20 or ERC20 wallet. Alternatively, you can hold them on the account.
How to sell IDO tokens?
To sell IDO tokens for USDT do three simple steps:
Deposit IDO tokens into your account.
Open the IDO/USDT order book, and place your trade order to sell. Read the instruction if you don't know how to place a trade order.
Withdraw USDT to your personal wallet (ERC20 / BEP20) or hold them on the account.
How to deposit IDO token?
To deposit IDO token into your Tokpie account, follow this guide. Also, make sure that you are going to deposit tokens that relate to these smart contract addresses: BEP20 or ERC20. If you deposit the wrong tokens or the wrong blockchain type, Tokpie could not identify your transfer.
Note: Tokpie doesn't charge any fees for depositing.
How to withdraw IDO tokens?
To withdraw IDO tokens from your Tokpie account, use this instruction. Besides, you must have a BEP20 or ERC20 compatible wallet address to be able to withdraw tokens. Also, check the withdrawal commission.
Disclaimer
Also, please be aware that Tokpie charges a fee for the listing. Tokpie does not give any investment, legal, tax, financial advice, and warranty of token price performance.
Useful links to trade IDO tokens
For any questions, contact Tokpie at https://t.me/tokpie.