Imagine a combination of a rug pull-free project with auto-yield. Also, imagine automated burning, anti-whale dumping, and charity tokenomics. So, meet the Hup Life project that enhanced all the above features by releasing the Socially Conscious Marketplace. As a result, artists and collectors can fully monetize NFTs through copyright with the help of the HUP token. Continue reading to learn more about this startup. Also, get instructions on how to trade HUP tokens on the Tokpie exchange.
Update: the HUP's team has closed the project.
What's the Hup Life project?
The Hup Lide is a crypto startup that builds the Hup Market. What's that? It's a socially conscious NFT Marketplace for artists and collectors. So, the creators of nonfungible tokens and their customers can authenticate arts, find copycats online, and trade. Moreover, they can license their creations through their copyright as Copyright-Enabled NFTs (ceNFTs)™ following international copyright and securities law. The other essential features and project's achievements include:
Getting an endorsement from Apple Co-Founder Steve Wozniak.
Partnering with ETHO Protocol and Flux to solve the NFT Permanence Problem and hosts metadata on Decentralized, Resilient File Hosting Protocol.
Getting organic mentions on popular media.
What's the HUP token?
HUP is the BEP20 (BSC) token fueling the Hup Market. So, the coin allows users of Hup Market to earn more while creating and copyrighting nonfungible tokens. Also, the project donates 5% of NFT Sales & Licensing Deals. Therefore, artists get 5% rewards from Secondary Sales & Licensing Deals.
Simultaneously, the coin has an 8% taxation rate. Where 2% goes to all token-holders, another 2% automatically goes to burn wallet. Also, the smart contract sends 2% to the liquidity pool to support the price. The rest, 2%, goes to the charity wallet to help capybaras. Also, find an initial token allocation in the chart below.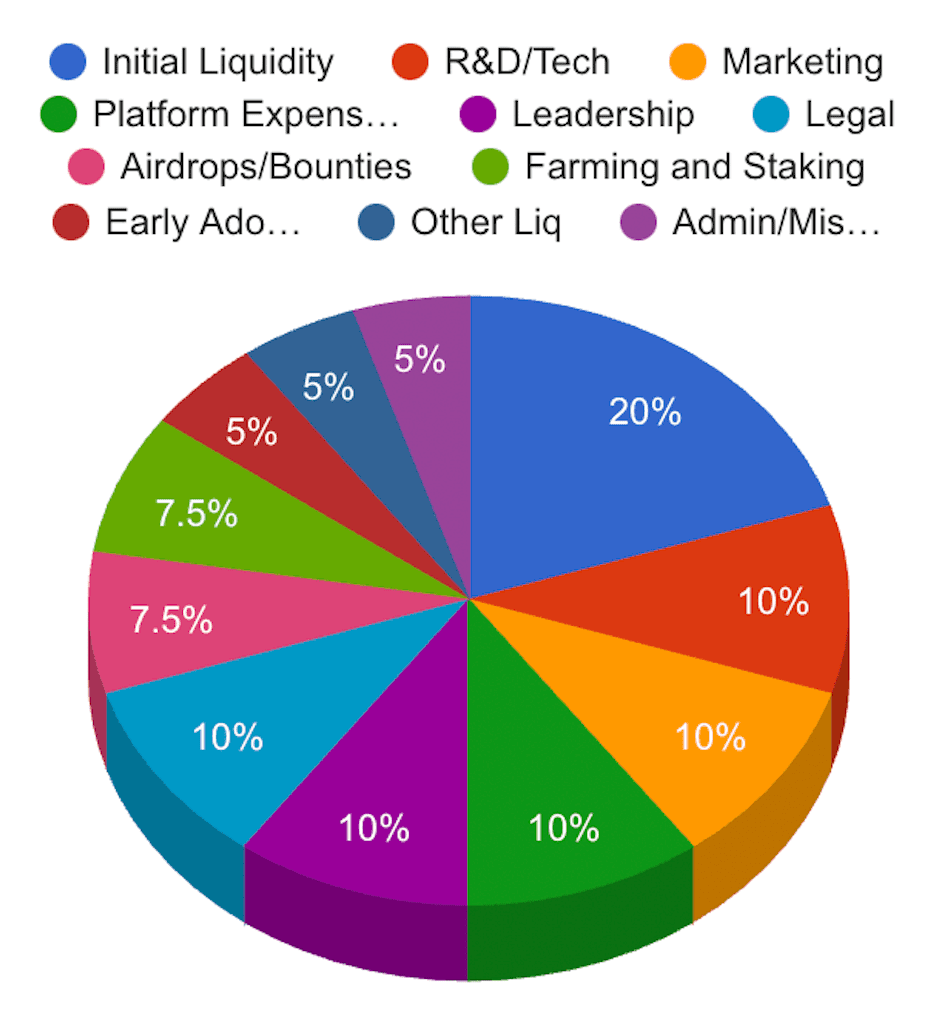 How to buy HUP token?
To purchase HUP tokens for USDT or BNB do three simple steps:
Fund your account with USDT or BNB. If you don't have crypto, you can purchase USDT or BNB with a bank card in few minutes.
Open the HUP/USDT or HUP/BNB order book and place your trade order to buy. Use this instruction if you don't know how to place a trade order.
Withdraw HUP tokens to your personal BEP20 wallet or hold them on the account.
How to buy HUP with Bank Card or Apple Pay?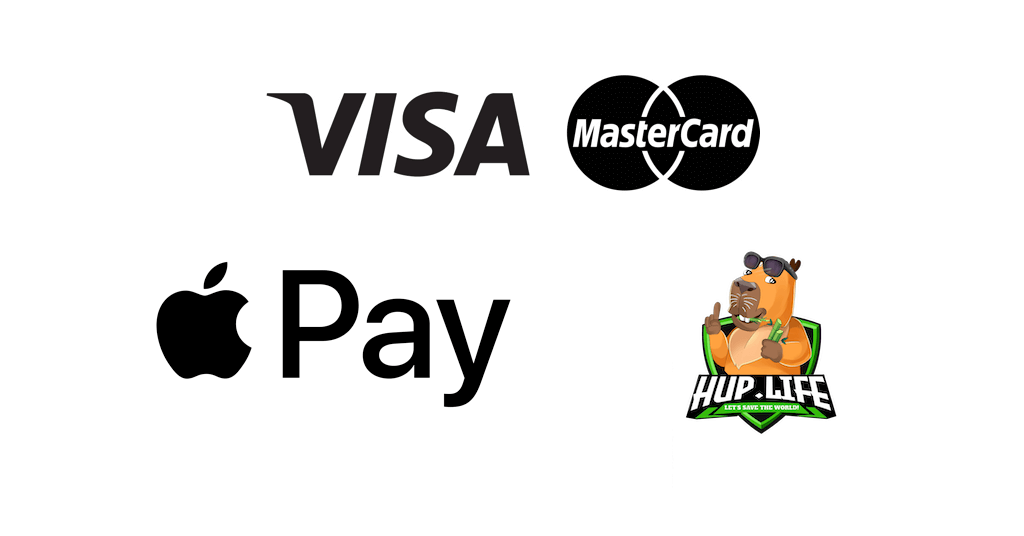 Use your bank card or Apple Pay to purchase HUP tokens for your local fiat currency.
Enter the generated USDT address on the bank card processing page. Also, enter the amount of USDT and click on the "Continue" button.
After getting a confirmation email, obtain HUP tokens here.
How to sell HUP tokens?
To sell HUP tokens for USDT or BNB do three simple steps:
Deposit HUP tokens into your account.
Open the HUP/USDT or HUP/BNB order book, and place your trade order to sell. Read the instruction if you don't know how to place a trade order.
Withdraw USDT or BNB to your personal wallet (ERC20 / BEP20) or hold them on the account.
How to deposit HUP token?
To deposit HUP tokens into your Tokpie account, follow this guide. Also, make sure that you are going to deposit BEP20 tokens that relate to this smart contract address. If you deposit the wrong tokens or the wrong blockchain type, Tokpie could not identify your transfer.
Note: Tokpie doesn't charge any fees for depositing.
How to withdraw HUP token?
To withdraw HUP tokens from your Tokpie account, use this instruction. Besides, you must have BEP20 compatible wallet address to be able to withdraw tokens. Also, check the withdrawal commission.
Disclaimer
Also, please be aware that Tokpie charges a fee for the listing. Tokpie does not give any investment, legal, tax, financial advice, or warranty of token price performance.
Useful links to trade HUP tokens
For any questions about trading bounty stakes, contact Tokpie at https://t.me/tokpie.