Forget about security when you use any centralized services. Even such a big company like Facebook suffers from users' data leaks. Moreover, when you use Gmail or any messaging apps, be ready that your communication and documents can become public sooner or later. Fortunately, there is the P2P Solutions Foundation that launched the P2PS blockchain-powered communication platform and P2PS token. In the following paragraph, you will find a short description of this solution. Also, you will learn how to trade P2PS tokens on the Tokpie exchange.
What's the P2P Solutions Foundation?
The P2P Solutions Foundation is a blockchain startup that released the P2PS solution together with Peer 2 Peer Solutions LLC. So, what makes this solution super-helpful? First, it allows users to exchange confidential digital information and files with no interference from any third party. There are no moderators in the system. Moreover, this is the world's first blockchain-powered, secure, pure peer-to-peer, interference-free, digital communications platform. So, anyone who wants to store and transfer digital data securely can use it. Use cases are unlimited. For example, people and organizations can keep safe such data like medical records, banking information, government classified data, and other sensitive digital information.
What's the P2PS Token?
P2PS is an ERC20 token that allows holders to contribute to the new data storage and transferring economy directly. Why? Because users of the P2PS peer-to-peer proprietary network platform shall have this coin to work with the system. So, that token is like the blood of the P2PS platform. The growing demand for the platform's services can come from many industries. For instance, governments, digital education systems, delivery companies, medical companies, finance corporations, and many other entities could need $P2PS. Also, find an initial allocation of the token in the chart below.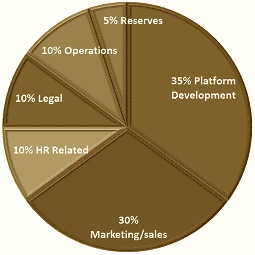 How to buy P2PS tokens?
To purchase P2PS tokens for ETH do three simple steps:
Fund your account with ETH. If you don't have crypto, you can purchase ETH with a bank card in a few minutes.
Open the P2PS/ETH order book and place your trade order to buy. Use this instruction if you don't know how to place a trade order.
Withdraw P2PS tokens to your personal Ethereum wallet or hold them on the account.
How to buy P2PS with Bank Card or Apple Pay?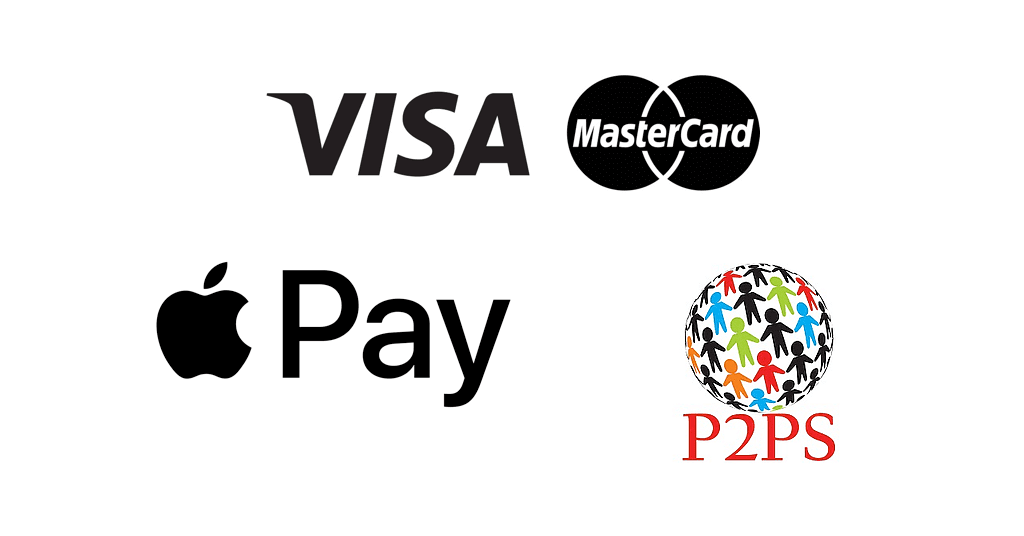 Use your bank card or Apple Pay to obtain P2PS tokens for your local fiat currency.
Enter the generated ETH address on the bank card processing page. Also, enter the amount of ETH and click on the "Continue" button.
After getting a confirmation email, purchase P2PS here.
How to sell P2PS tokens?
To sell P2PS tokens for ETH follow three steps:
Deposit P2PS tokens into your account.
Open the P2PS/ETH order book, and place your trade order to sell. Read the instruction if you don't know how to place a trade order.
Withdraw ETH to your personal Ethereum wallet or hold them on the account.
How to deposit P2PS token?
To deposit P2PS tokens into your Tokpie account, follow this guide. Also, make sure that you are going to deposit ERC20 tokens that relate to this smart contract address. If you deposit the wrong tokens or the wrong blockchain type, Tokpie could not identify your transfer.
Note: Tokpie doesn't charge any fees for depositing.
How to withdraw P2PS token?
To withdraw P2PS tokens from your Tokpie account, use this instruction. Besides, you must have an eth compatible wallet address to be able to withdraw tokens. Also, check the withdrawal commission.
Disclaimer
In addition, please be aware that Tokpie charges a fee for the listing. Tokpie does not give any investment, legal, tax, financial advice, or warranty of token price performance.
Useful links to trade P2PS
For any questions or cooperation, you can contact Tokpie at https://t.me/tokpie.