When you see a crypto project's website with Alexa Traffic Rank below 500,000, it attracts many real visitors. So, it has good chances to become a new unicorn in the blockchain world. One of such projects is the Playtreks. These guys created a sophisticated platform where music creators, artists, producers, and record labels can earn revenue from content publishing. Moreover, with the help of the TREKS token, users can pay for subscriptions, trading, funding, and branding. Want to know more about it? Continue reading to get more details. Also, you'll learn how to trade TREKS tokens on the Tokpie exchange.
What's the Playtreks platform?
The Playtreks is a data analytics platform with powerful insight tracking and discovering music. Furthermore, it finds musical content through auto-monitoring worldwide radio, social media, charts, and playlists. As a result, the application shows what people prefer to listening. Moreover, the software provides users with blockchain-based music distribution to all major streaming stores. Yes, all these happen in one place. Besides, the Playtreks's developers offer unlimited music data, free music distribution, airplay monitoring, blockchain marketplace, proof of ownership, and NFTs.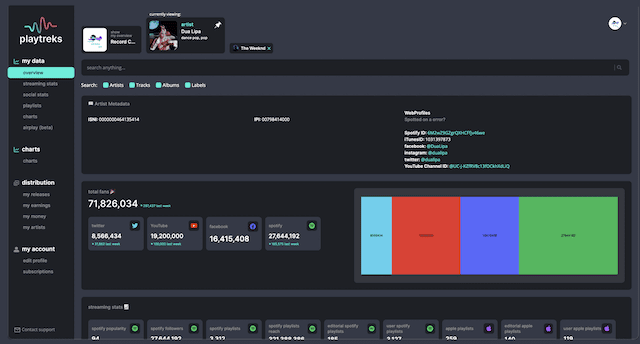 What's the TREKS token?
TREKS is an ERC20 token that runs on both chains: Ethereum and Polygon. Playtreks users need to have $TREKS to subscribe in the marketplace, trade, get funds and promote the brand. Also, the team has issued only ten million coins. Apart from such a scarce circulation supply, the cryptocurrency demand might come from consumers. Why? Because by paying with TREKS, customers can donate, hire, crowdfund, and invest in music. Moreover, labels could directly utilize $TREKS to organize and promote their content.
How to buy TREKS token?
To purchase TREKS tokens for USDT do three simple steps:
Fund your account with USDT. If you don't have crypto, you can purchase USDT with a bank card in a few minutes.
Open the TREKS/USDT order book and place your trade order to buy. Use this instruction if you don't know how to place a trade order.
Withdraw TREKS tokens to your personal Ethereum (ERC20) wallet or hold them on the account.
How to buy TREKS with Bank Card or Apple Pay?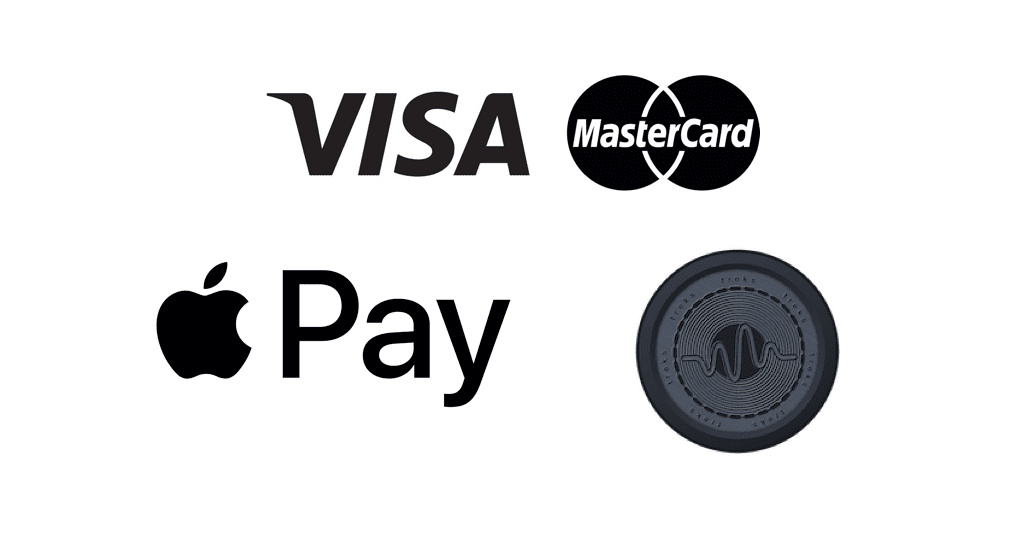 Use your bank card or Apple Pay to obtain TREKS altcoins for your local fiat currency.
Enter the generated USDT address on the bank card processing page. Also, enter the amount of USDT and click on the "Continue" button.
After getting a confirmation email, obtain $TREKS tokens here.
How to sell TREKS tokens?
To sell TREKS tokens for USDT do three simple steps:
Deposit TREKS tokens into your account.
Open the TREKS/USDT order book, and place your trade order to sell. Read the instruction if you don't know how to place a trade order.
Withdraw USDT to your personal wallet (ERC20 / BEP20) or hold them on the account.
How to deposit TREKS token?
To deposit TREKS token into your Tokpie account, follow this guide. Also, make sure that you are going to deposit ERC20 tokens that relate to this smart contract address. If you deposit the wrong tokens or the wrong blockchain type, Tokpie could not identify your transfer.
Note: Tokpie doesn't charge any fees for depositing.
How to withdraw TREKS tokens?
To withdraw the TREKS token from your Tokpie account, use this instruction. Besides, you must have Ethereum (ERC20) compatible wallet address to be able to withdraw tokens. Also, check the withdrawal commission.
Disclaimer
Also, please be aware that Tokpie charges a fee for the listing. Tokpie does not give any investment, legal, tax, financial advice, or warranty of token price performance.
Useful links to trade TREKS tokens
For any questions, contact Tokpie at https://t.me/tokpie.