It's always a pleasure to see how wealthy man invests in green energy. Recently, Jeff Bezos's fund gave $5,500,000 to BlockPower working on energy-efficient buildings. However, humanity also needs to think about cryptocurrency mining's energy efficiency to prevent disrupting climate change. So, the MetaMine startup focuses on green mining. With the help of its MINE token, the team aims to run DAO voting and fund renewable energy research. Find more details about this crypto project in the following paragraphs. Also, you'll get insights on how to trade MINE tokens on the Tokpie exchange.
What's the MetaMine?
Sooner or later, the high-energy consumption caused by Bitcoin will create a huge demand for green minting and services provided by the MetaMine crypto project. As the hash rate has been steadily growing (image below), the mining data centers search for energy-efficient electricity sources. So, MetaMine's primary goal is to participate in green mining, invest in renewable energy research, plant trees, and build green energy mining facilities. Moreover, the team wants to persuade the community to join MetaMine DAO and vote for the vital startup's decisions.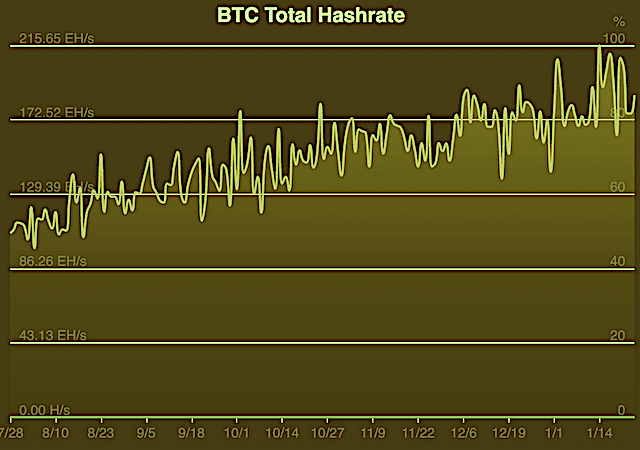 What's the MINE token?
MINE is a token that serves MetaMine's green mining community under a decentralized autonomous organization (DAO) model. Simultaneously, the currency runs on two networks: Ethereum blockchain and Binance Smart Chain. Thanks to the $MINE, MetaMine adopts a voting committee to supervise the DAO voting process and monitor the resolutions to be implemented rationally. Therefore, the management uses funds in mining-related projects due to the DAO's voting results.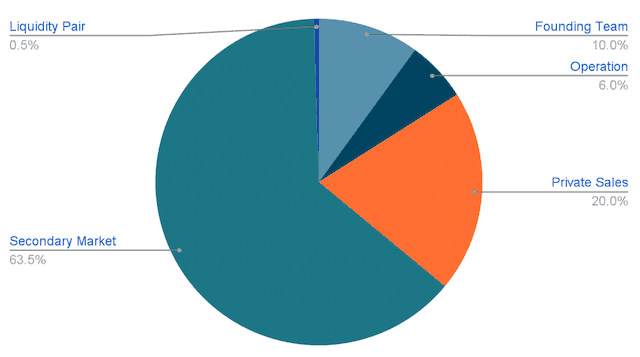 How to buy MINE tokens?
Purchase MINE tokens for USDT in three simple steps:
Fund your account with USDT. If you don't have crypto, you can purchase it with a bank card in a few minutes.
Open the MINE/USDT order book, and place your trade order to buy. Use this instruction if you don't know how to place a trade order.
Withdraw MINE tokens to your personal BEP20 or ERC20 wallet. Alternatively, you can hold them on the account.
How to sell MINE tokens?
To sell MINE tokens for USDT follow three steps:
Deposit MINE tokens on your account via Ethereum or Binance Smart chains.
Open the MINE/USDT order book, and place your trade order to sell. Read the instruction if you don't know how to place a trade order.
Withdraw USDT to your personal wallet (ERC20 / BEP20) or hold them on the account.
How to deposit MINE tokens?
To deposit MINE tokens into your Tokpie account, follow this guide. Also, make sure that you are going to deposit tokens that relate to these smart contract addresses: BEP20 or ERC20. If you deposit the wrong tokens or the wrong blockchain type, Tokpie could not identify your transfer.
Note: Tokpie doesn't charge any fees for depositing.
How to withdraw MINE tokens?
To withdraw MINE tokens from your Tokpie account, use this instruction. Besides, you must have a BEP20 or ERC20 compatible wallet address to be able to withdraw tokens. Also, check the withdrawal commission.
Disclaimer
Also, please be aware that Tokpie charges a fee for the listing. Tokpie does not give any investment, legal, tax, financial advice, or warranty of token price performance.
Useful links to trade MINE tokens
For any questions, contact Tokpie at https://t.me/tokpie.