Microsoft bought Activision Blizzard; Facebook changed its name to Meta, Walmart employed blockchain. What's going on? It's simple. The giants are preparing to create huge metaverses following the most robust trend. Nowadays, people want to play, earn, work, learn, create, explore, and shop in a virtual environment. Such an environment can exist only on digital lands. And the good news is that anyone can buy virtual land in Decentraland – the well-known Metaverse. So, from this article, you'll learn how to obtain estate in Decentraland's world with the MANA token. Discover the advantages and risks of being a metaverse's landlord. In addition, you'll find options to make money from such intangible assets. Also, you'll find out how to trade MANA tokens on the Tokpie exchange.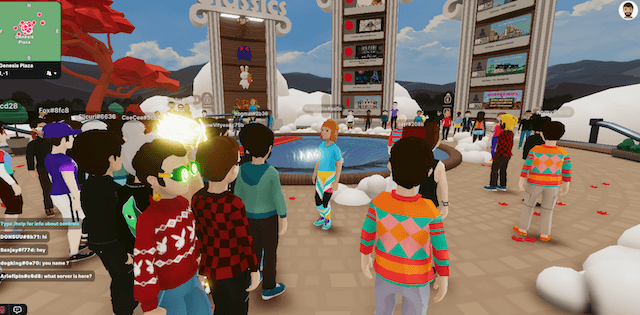 What's the Decentraland?
The Decentraland is a virtual reality platform where people can create, experience, and monetize content and dApps. After signing up and the avatar's customizing, a person appears on a base (Genesis Plaza). From this point, the user can move in any direction, communicate with other players, and do what he wants. Although the platform runs on the Ethereum blockchain, users can use the Polygon network to trade VR collectibles such as sneakers, clothes, and other in-game items. However, the land represents the most attractive crypto asset for investors inside the Decentraland metaverse. Such a virtual property consists of parcels and estates that can provide owners with different sources of income. Find more details in the following paragraphs.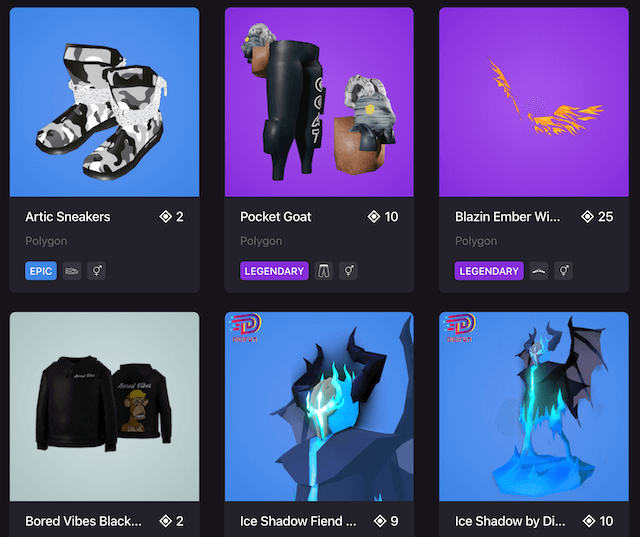 Virtual land
Despite many ways to monetize your engagements in Decentraland, the primary on-chain assets that generate income are Parcels and Estates of Land. A parcel is an indivisible small pixel in the virtual world. The price of some pixels starts from 5000 $MANA (around $15,000) and could be $1M and more. Also, you can see them on the Atlas map as the smallest single squares. Simultaneously, an estate is a pack of parcels located close to each other. For example, an owner of two jointed parcels can combine them into one estate. In that way, some users create massive estates consisting of 50 and more pieces.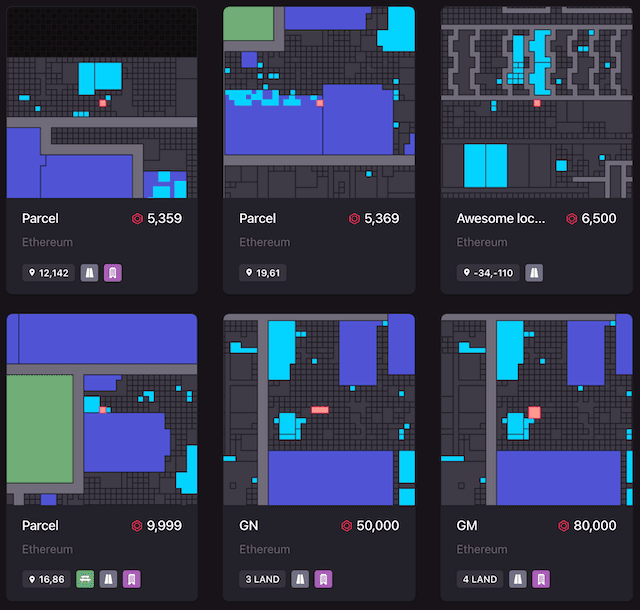 Atlas map
The Atlas map is an interactive dashboard inside the Decentraland platform. It allows users to watch all parcels, estates, roads, districts, and plazas. Moreover, the user can click and drag the map to move around zoom in and out. Also, anyone can press on any fraction of land to know its status, coordinates, owner's public address, etc. Besides, people can buy or place a bid on any parcel and estate.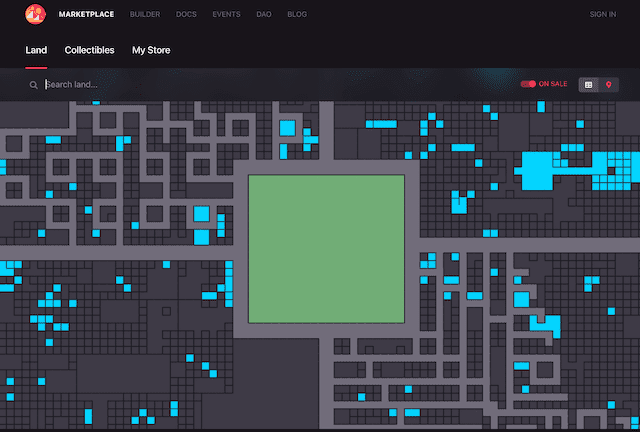 Income sources from digital land
Like in the real world, where you can interact with bricks and mortar properties, you can perform actions with VR lands in the Decentraland. So, if you have become a lucky landowner in the Decentraland's Metaverse, here are some ways to make money:
Resell your parcel or estate with a profit. You can do it on the marketplace. The potential buyer will pay you directly with the $MANA tokens via the Ethereum network. 
Transfer your land to another user for payment for a limited time term. It works like a lease (or rent). A lessee, in turn, will be able to use your property for application (dApp) uploading if you have granted such permission. Also, a temporary owner can use your land for advertising. 
Advertise third-party brand. You can promote any brand or business for payment. It's possible because you can name your parcels and estates by giving them a public description.
Advantages
The most significant advantage of owning a digital property is simplicity. You don't have to keep 8-10 different documents and interact with lawyers whenever making trade-in deals. Another benefit is the lack of depreciation costs. Finally, this sector is relatively new, so entering could get x10 profits later.
Disadvantages
Although the DAO community governs the Decentraland's platform, the risk of code bag always exists. However, such risks relate to classic real estate because physical property can also wear out. Another drawback is the low liquidity because few people still understand how cryptocurrency assets and NFTs are working. But mass adoption will come sooner or later. Also, the high volatility of cryptocurrencies' prices can decrease your virtual lands' USD value.
What's the MANA token?
MANA is an ERC20 token representing an internal Decentraland's metaverse currency. So, if you want to buy lands inside the platform, you must have $MANA. Furthermore, a token-holder can vote in the Decentraland DAO. The voting power depends on the user's balance of MANAs and LAND's possessions. But the juiciest fact is that the total supply is strictly limited to 2,805,886,393 coins. Moreover, the developers sent the token contract to the self-destructed address. Therefore, nobody could ever stop MANA's circulation or mint more $MANAs. Apart from the above, you can trade MANA tokens on many popular crypto exchanges.
How to buy MANA token?
To purchase MANA tokens for ETH do three simple steps:
Fund your account with ETH. If you don't have crypto, you can purchase ETH with a bank card in a few minutes.
Open the MANA/ETH order book and place your trade order to buy. Use this instruction if you don't know how to place a trade order.
Withdraw MANA tokens to your personal Ethereum wallet or hold them on the account.
How to buy MANA with Bank Card or Apple Pay?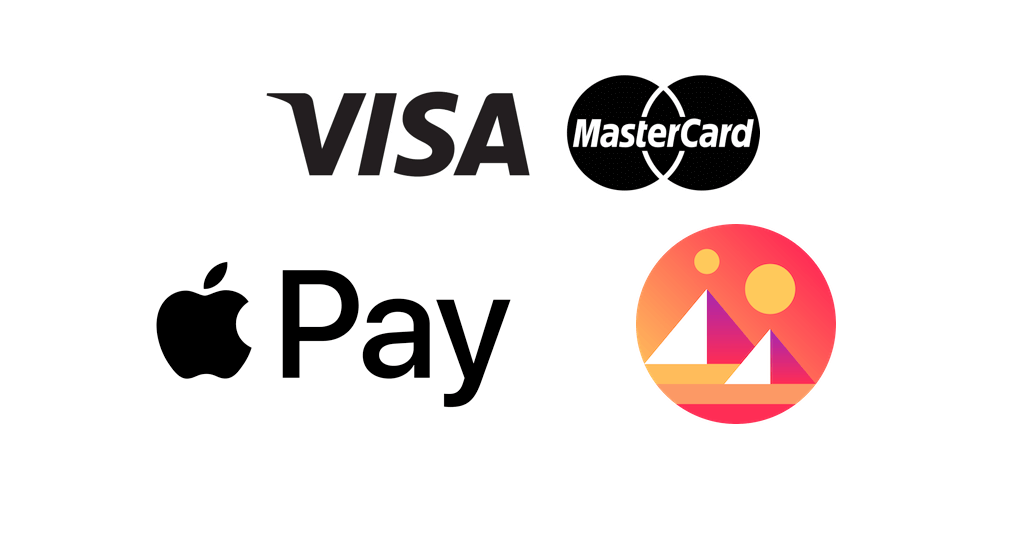 Use your bank card or Apple Pay to purchase MANA tokens for your local fiat currency.
Enter the generated ETH address on the bank card processing page. Also, enter the amount of ETH and click on the "Continue" button.
After getting a confirmation email, obtain $MANA tokens here.
How to sell MANA token?
To sell MANA token for ETH follow three steps:
Deposit MANA tokens into your account.
Open the MANA/ETH order book, and place your trade order to sell. Read the instruction if you don't know how to place a trade order.
Withdraw ETH to your personal Ethereum wallet or hold them on the account.
How to deposit MANA token?
To deposit a MANA token into your Tokpie account, follow this guide. Also, make sure that you are going to deposit ERC20 tokens that relate to this smart contract address. If you deposit the wrong tokens or the wrong blockchain type, Tokpie could not identify your transfer.
Note: Tokpie doesn't charge any fees for depositing.
How to withdraw MANA token?
To withdraw the MANA token from your Tokpie account, use this instruction. Besides, you must have an eth compatible wallet address to be able to withdraw tokens. Also, check the withdrawal commission.
Disclaimer
In addition, please be aware that Tokpie charges a fee for the listing. Tokpie does not give any investment, legal, tax, financial advice, or warranty of token price performance.
Useful links to trade MANA tokens
For any questions or cooperation, you can contact Tokpie at https://t.me/tokpie.