The following improvements are now available on Tokpie cryptocurrency exchange platform:
1. Searching tools for asset selection
Now users can easily select a required asset on the dashboard (image 1) and on any order book (image 2). An asset might be a bounty stake title [stakes] or a coin/altcoin, which are tradable on Tokpie.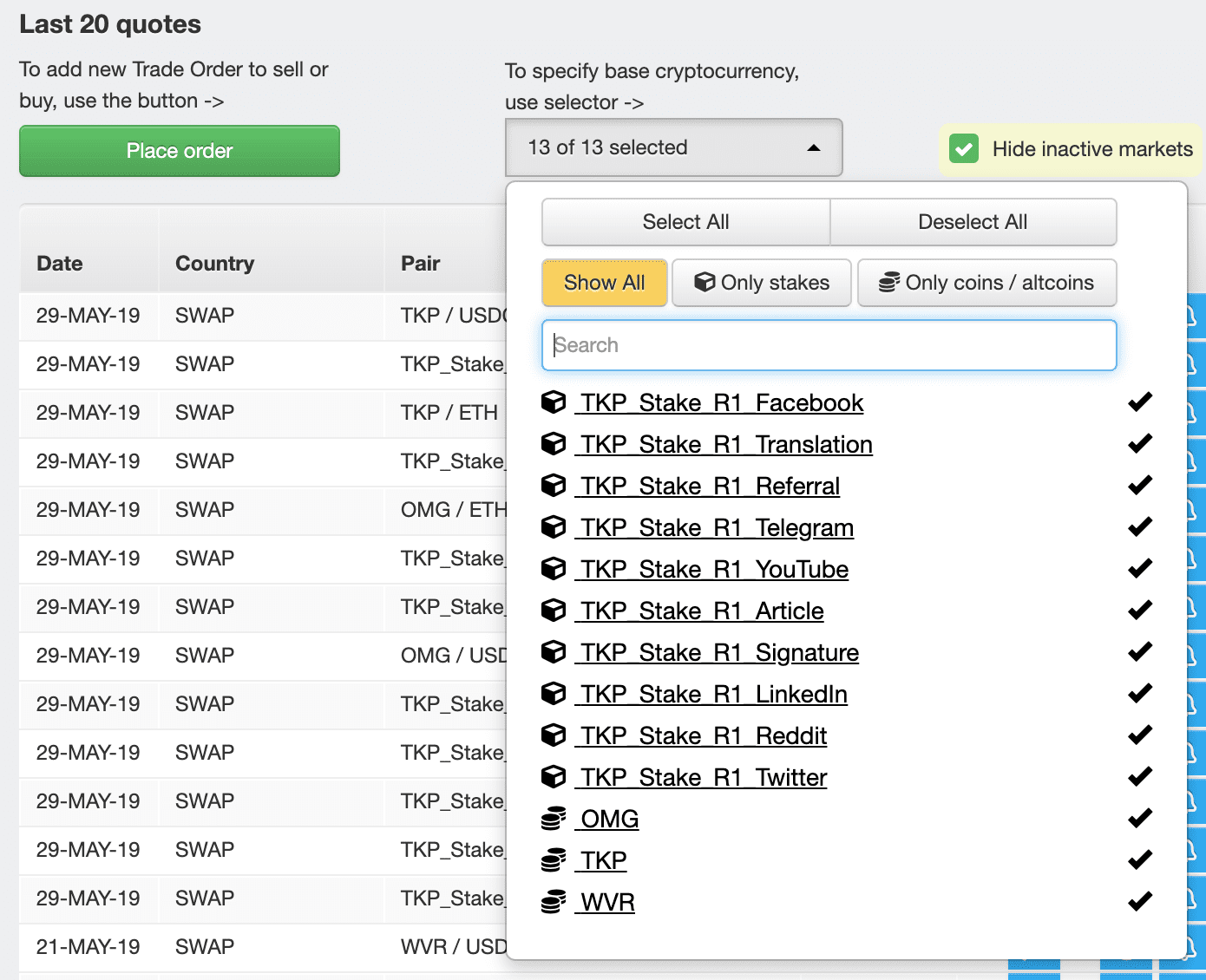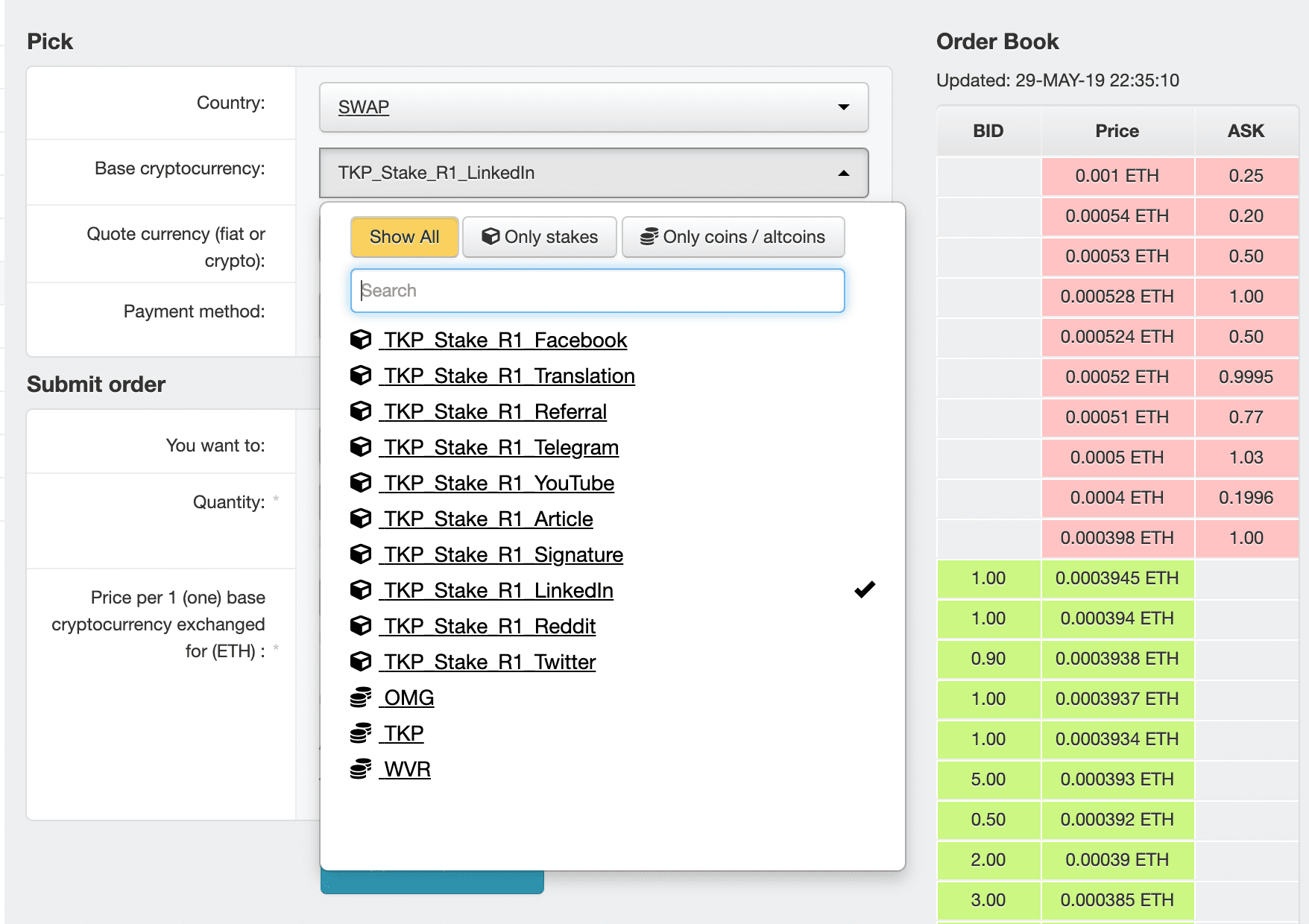 2. UI improvements
Thanks to the icon

users can now easily recognize a tradable asset in the Balance Details page (image 3)
Also, an asset selector contains different icons:

for bounty stakes and

for coins/altcoins.

3. Total order value in the quote currency
Users can see now how much quote currency is required to submit a trading order [price x quantity] in order submission page (image 4).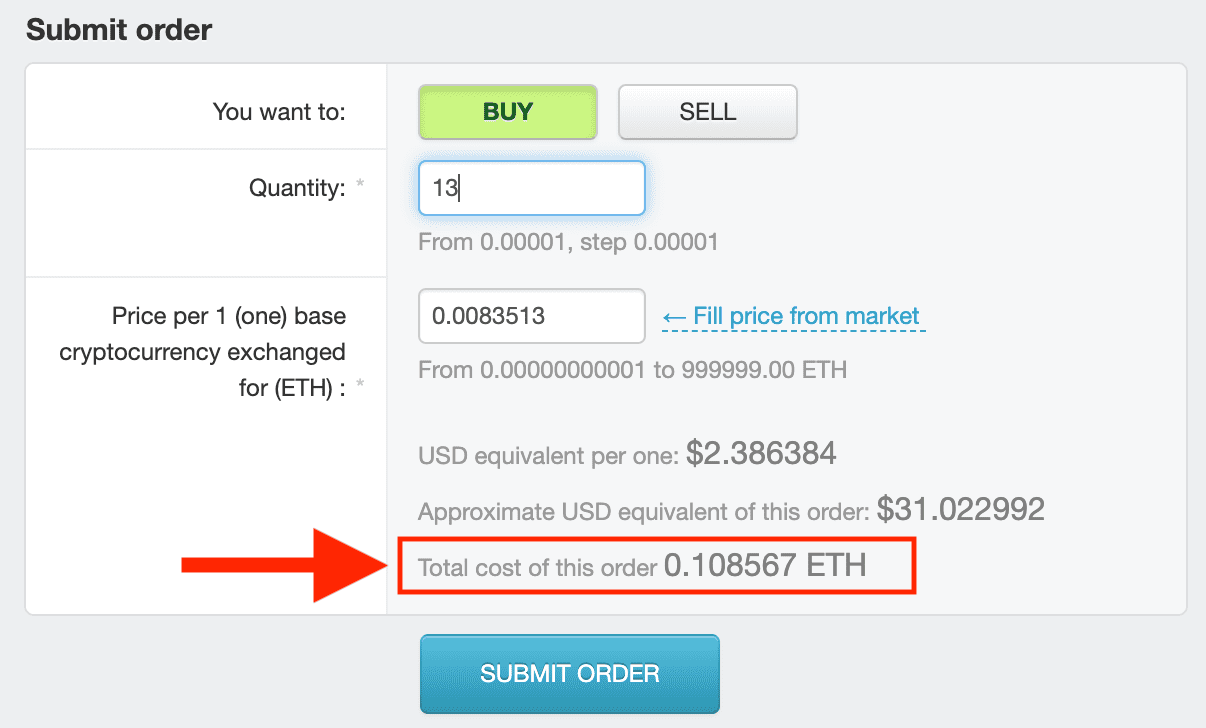 4. IEO Launchpad with refunds and FREE tokens
A unique Tokpie IEO Launchpad was released. It provides Tokpie's users with two exiting options:
5. TKP market
In continuation of preparation to Bounty Stakes Trading 2.0, the TKP market was added. So, collateralized bounty stakes will be available for trading in that market soon. Also, Tokpie users can already buy IEO tokens for TKP!
6. Other bug fixes
In addition to the above updates contained in beta 1.9.3, it includes the following bug fixes:
– icons were fixed in 'My Watchlist' section
– some API problems were solved and
– other minor fixes
Upcoming Updates and Releases:
Additional API endpoints
Website second update
Bounty Stakes Trading 2.0 release.