Meet the SharkCake project and its SCAKE token – the first mover of double-reflection coins. The SCAKE acts as an earning platform by rewarding CAKE tokens to holders at a rate of 8.5%, which are then eligible to benefit from the CAKE standard reflections of 5%. Simultaneously, the project fills a gap in the DeFi space where standard reflection mechanics give rewards in native tokens to holders by offering a desirable prize. By building an autonomous system, the team provides a unique opportunity and a standout in the world of "frictionless yield" tokens. Continue reading to learn more about that startup and how to trade SCAKE tokens on the Tokpie exchange.
What's the SharkCake?
The SharkCake itself applies functions from a mix of popular tokens in the DeFi space, including buybacks and burns baked into the contract. Also, it's a hyper deflationary asset and intends to continuously offer the opportunity to raise its value and appeal to new investors. CAKE's Reflection works alongside SharkCake's Reflection, generating between 5x-10x profits compared to only holding CAKE. At the same time, volume triggers SharkCake's unique reward system (buy + sell activity to cover gas fees). Payouts to holders may not occur every hour. Also, when trading volume is low, the amount of reward does not decrease. However, it will accrue over a long time until it is suitable for a payout to trigger (usually a few hours). Moreover, Techrate has already audited the SCAKE's contract that supports all the above tokenomics.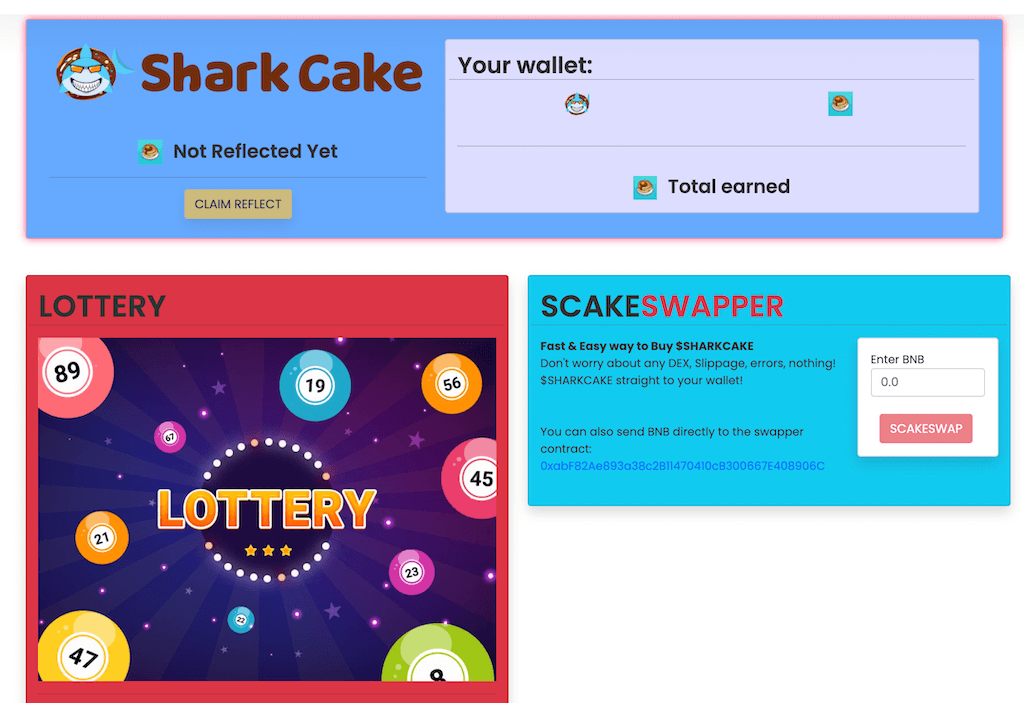 What' the SCAKE token?
SCAKE is the BEP20 (BSC) token with the yield-generating contract on the Binance Smart Chain (BSC). Users get rewards in CAKE instead of SCAKES. Also, the token contract employs a static rewards system by deducting 15% from every transaction. Then, it redistributes 8.5% in CAKE to holders. Also, it sends 2% to the liquidity pool. And finally, the algorithm sends 4.5% CAKE to the buyback & marketing wallet.
Furthermore, the coin has Anti-Dump and Price protection features such as max tx on the sell transactions. Therefore, the contract rejects any transaction selling more than 0.2% of the total supply. As a result, holders avoid a massive, one-time sell-out. Moreover, to incentivize holding and reducing pump/dump dynamics, the developers added an extra 1% sell fee on top of the initial 15% transaction fee. Currently, there is no minimum balance requirements for the $SHARKCAKE token-holders. But later, a holder shall have at least 200,000 $SHARKCAKE (SCAKE) to be eligible for the CAKE reward distribution.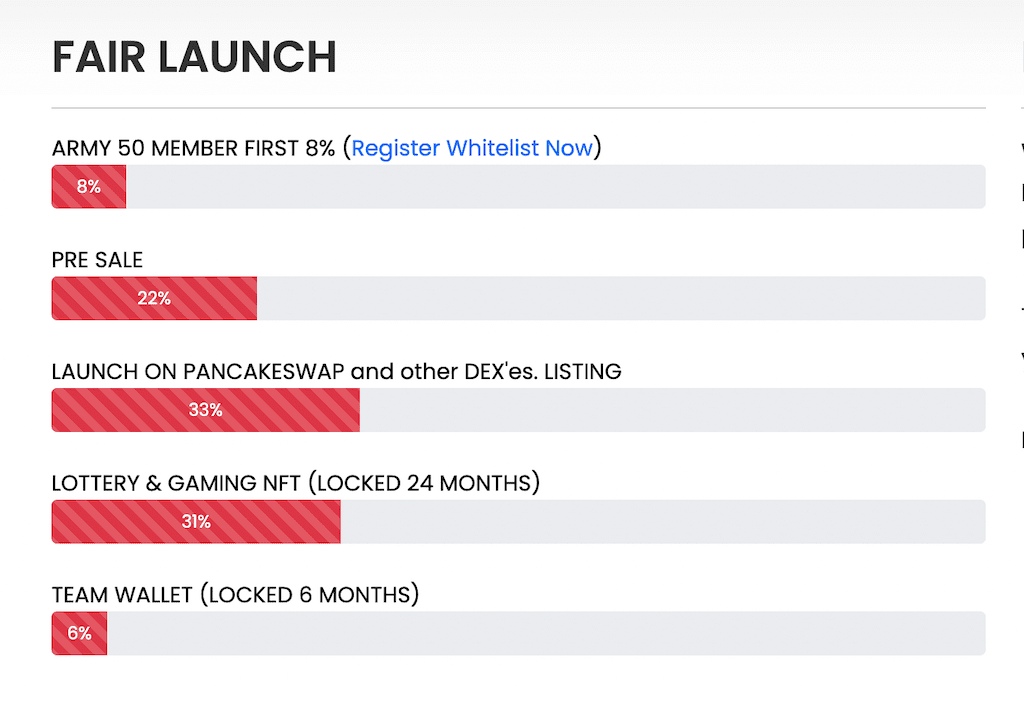 How to buy SCAKE token?
To purchase SCAKE tokens for BNB do three simple steps:
Fund your account with BNB. If you don't have crypto, you can purchase BNB with a bank card in few minutes.
Open the SCAKE/BNB order book and place your trade order to buy. Use this instruction if you don't know how to place a trade order.
Withdraw SCAKE tokens to your personal BEP20 wallet or hold them on the account.
How to sell SCAKE tokens?
To sell SCAKE tokens for BNB do three simple steps:
Deposit SCAKE tokens into your account.
Open the SCAKE/BNB order book, and place your trade order to sell. Read the instruction if you don't know how to place a trade order.
Withdraw BNB to your personal BEP20 wallet or hold them on the account.
How to deposit SCAKE token?
To deposit SCAKE tokens into your Tokpie account, follow this guide. Also, make sure that you are going to deposit BEP20 tokens that relate to this smart contract address. If you deposit the wrong tokens or the wrong blockchain type, Tokpie could not identify your transfer.
Note: Tokpie doesn't charge any fees for depositing.
How to withdraw SCAKE token?
To withdraw SCAKE tokens from your Tokpie account, use this instruction. Besides, you must have BEP20 compatible wallet address to be able to withdraw tokens. Also, check the withdrawal commission.
Disclaimer
Also, please be aware that Tokpie charges a fee for the listing. Tokpie does not give any investment, legal, tax, financial advice, or warranty of token price performance.
Useful links to trade SCAKE tokens
For any questions, contact Tokpie at https://t.me/tokpie.