Update: the project's website is not working. It's team is changing token's smart contract. So, the trading of SAPA is closed.
Guess what you use many times during each day. That's right. It's a Point of sale (POS) – a place where people buy and sell products and services. Usually, buyers make such purchases with smartphones and bank cards. But what if a person gets the ability to do the same with a mobile crypto wallet. So, the Sapa Nice One project aims to provide consumers and businesses with the opportunity to make payments through blockchain. Moreover, with the help of the SAPA token, holders could get rewards while others are making day-to-day transactions on the Sapa's E-POS. From the following article, you'll learn more details about this new crypto project. Also, you will understand how to trade SAPA tokens on the Tokpie exchange.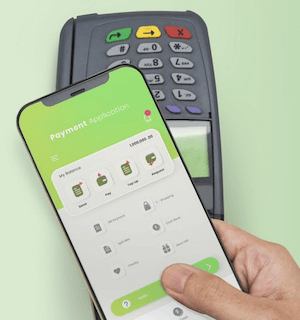 What's the Sapa Nice One?
The Sapa Nice One is a crypto project that wants to penetrate a $29-billion POS System market. Thanks to Sapa's solution, the payments move from the buyers' crypto wallets when they place an order automatically to the business owners' wallets. Besides, the blockchain saves the details of all transactions. As a result, counterparties can use that data for accounting, taxation, and audit purposes. Furthermore, the coin-holders get rewards in $SAPA from each E-POS transaction on the network. Also, the developers plan to launch a native blockchain in May 2024.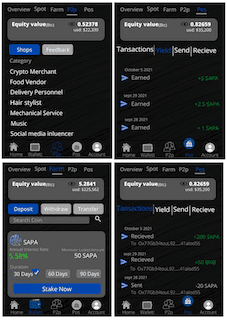 What's the SAPA token?
SAPA is the BEP20 (BSC) token that unlocks three advantages for every holder. The first one is the ability to get a 15% reward for POS's transactions. The second utility value is the ability to farm $SAPA on DEX. The last one is the advantage of locked liquidity in the amount of 50% from the total coin emission. Also, the team strives to provide an all-inclusive platform where merchants could promote and host their services with the help of $SAPA.
How to buy SAPA token?
To purchase SAPA tokens for USDT do three simple steps:
Fund your account with USDT. If you don't have crypto, you can purchase USDT with a bank card in a few minutes.
Open the SAPA/USDT order book and place your trade order to buy. Use this instruction if you don't know how to place a trade order.
Withdraw SAPA tokens to your personal BEP20 wallet or hold them on the account.
How to sell SAPA tokens?
To sell SAPA tokens for USDT do three simple steps:
Deposit SAPA tokens into your account.
Open the SAPA/USDT order book, and place your trade order to sell. Read the instruction if you don't know how to place a trade order.
Withdraw USDT to your personal wallet (ERC20 / BEP20) or hold them on the account.
How to deposit SAPA token?
To deposit SAPA token into your Tokpie account, follow this guide. Also, make sure that you are going to deposit BEP20 tokens that relate to this smart contract address. If you deposit the wrong tokens or the wrong blockchain type, Tokpie could not identify your transfer.
Note: Tokpie doesn't charge any fees for depositing.
How to withdraw SAPA tokens?
To withdraw SAPA token from your Tokpie account, use this instruction. Besides, you must have BEP20 compatible wallet address to be able to withdraw tokens. Also, check the withdrawal commission.
Disclaimer
Also, please be aware that Tokpie charges a fee for the listing. Tokpie does not give any investment, legal, tax, financial advice, or warranty of token price performance.
Useful links to trade SAPA tokens
For any questions, contact Tokpie at https://t.me/tokpie.