You might be surprised, but nonfungible tokens (NFTs) are not only images and GIFs. Also, NFTs can be anything that you can store as data. So, for example, people can get music in NFT's format directly from artists, just like buying a vinyl record. So, it could be much better for people and musicians to buy and sell tracks directly in a decentralized way. Moreover, buyers could not just listen to music but also invest in that way. The good news is that a platform for such music trading already exists! Meet the NFT FM platform that connects music lovers and artists with the help of NFT technology. Please read below to learn about the NFT FM solution and its Vinyl token. Also, get a guide on how to trade VINYL tokens on the Tokpie exchange.
What's the NFT FM platform?
The NFT FM is a music distribution platform for artists and their fans. By using this platform, people can directly support the artists they love. Therefore, artists have complete control over how they distribute their music. Also, they receive 95% of all their sales on the NFT FM instead of 70% on Apple Music. Moreover, on NFT FM, musicians define the number of NFTs they want to create and the starting price. By allowing artists to develop their own NFTs with full-length audio tracks, the platform enabling musicians to put out unique versions, early releases, and exclusive pieces for their biggest fans.
Now, the team already attracted several Artists, integrated with the Opensea, and verified Smart Contracts by auditors. Want to try? Get any NFTs on NFT FM now. As a result, you will obtain unique visual art that contains full-length tracks directly from a musician (screenshot below)—owning such NFT grants you the exclusive ability to stream these fantastic songs at any time and resell it for a higher price. Soon, users will start getting full album NFTs, fill in public profiles, make On-Platform Resales, and use Credit Card Support.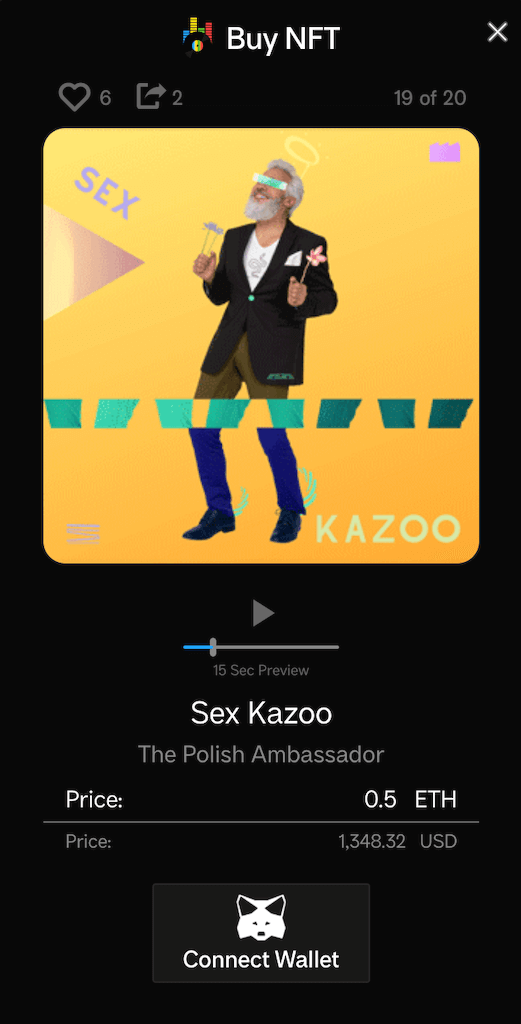 Also, think about the following numbers. There were 72 million people who had purchased music records for $4.1 billion on Apple Music during 2020. But Apple charges a 30% commission while the NFT FM platform takes 5%.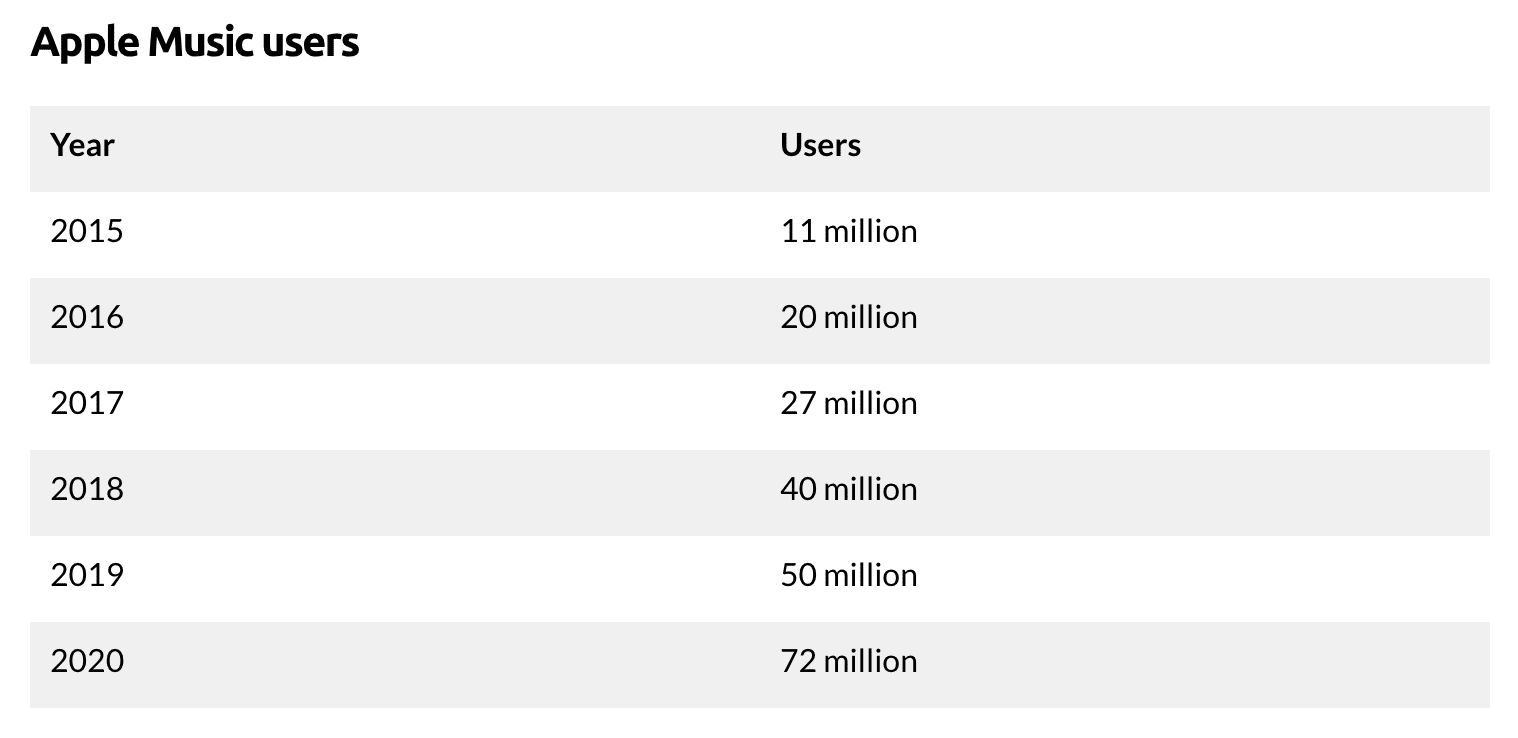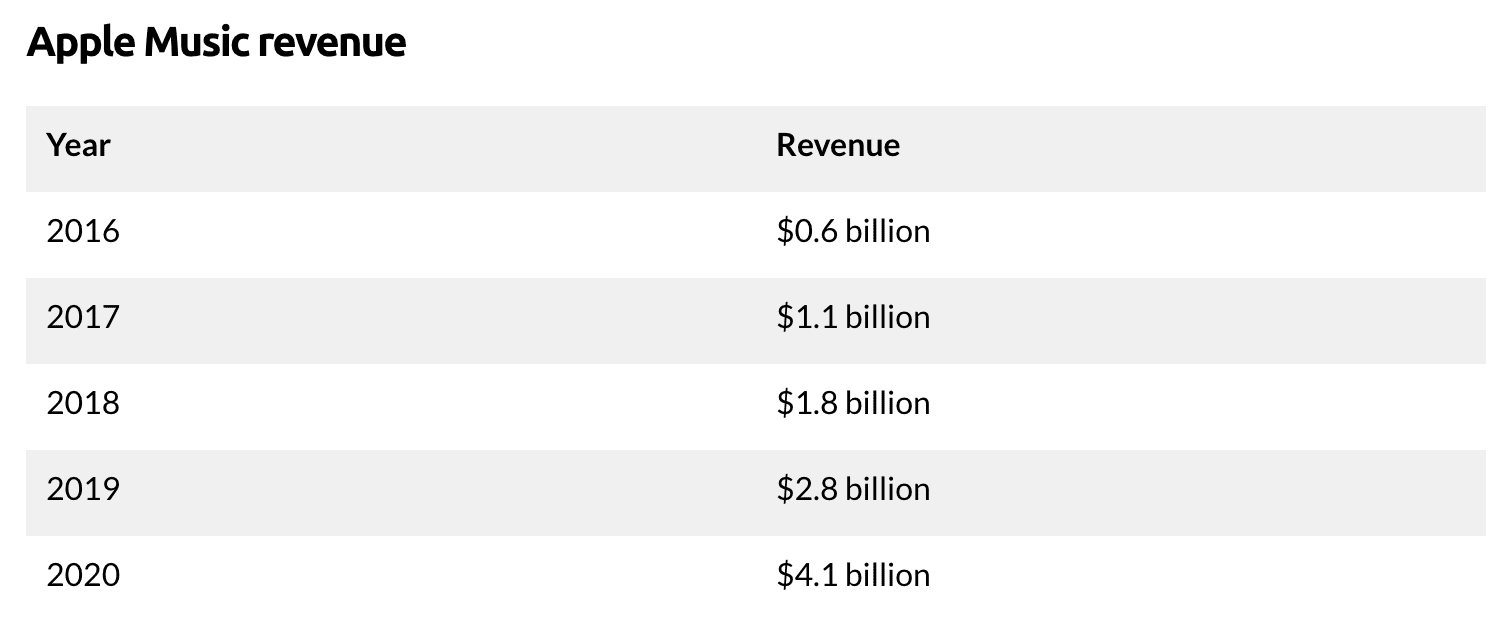 What's the VINYL tokens?
The VINYL is an ERC20 token that allows voting on the NFT FM platform. Important to note that if you hold NFTs purchased on the NFT FM, you get a $VINYL token for free every month. The team plans to allocate 30% of the total token emission for such giveaways during the next four years.
How to buy VINYL tokens?
To purchase VINYL tokens for ETH do three simple steps:
Fund your account with ETH. If you don't have crypto, you can purchase ETH with a bank card in a few minutes.
Open the VINYL/ETH order book and place your trade order to buy. Use this instruction if you don't know how to place a trade order.
Withdraw VINYL tokens to your personal Ethereum wallet or hold them on the account.
How to sell VINYL tokens?
To sell VINYL tokens for ETH follow three steps:
Deposit VINYL tokens on your account.
Open the VINYL/ETH order book, and place your trade order to sell. Read the instruction if you don't know how to place a trade order.
Withdraw ETH to your personal Ethereum wallet or hold them on the account.
How to deposit VINYL token?
To deposit VINYL tokens into your Tokpie account, follow this guide. Also, make sure that you are going to deposit ERC20 tokens that relate to this smart contract address. If you deposit the wrong tokens or the wrong blockchain type, Tokpie could not identify your transfer.
Note: Tokpie doesn't charge any fees for depositing.
How to withdraw VINYL token?
To withdraw VINYL tokens from your Tokpie account, use this instruction. Besides, you must have an eth compatible wallet address to be able to withdraw tokens. Also, check the withdrawal commission.
Disclaimer
In addition, please be aware that Tokpie charges a fee for the listing. Tokpie does not give any investment, legal, tax, financial advice, or warranty of token price performance or successful fundraising.
Useful links to trade VINYL tokens
For any questions or cooperation, you can contact Tokpie at https://t.me/tokpie.