Do you know what the smart city model is? It is a system that organizes different infrastructures of the town by collecting, processing, and coordinating data in different levels to monitor and manage the city efficiently. However, with the help of blockchain, such a system works much more effectively. So, the IDHUS Institute aims to transform our cities into Smart Cities, ensuring the rational use of natural ecosystems and the regeneration of the urban environment. Moreover, thanks to the IDH token, this new technology can facilitate energy safety, communications, economic, industrial development, and powers any Smart City. Read below to know more. Also, learn how to trade IDH tokens on the Tokpie exchange.
What's the Smart Cities Cohesive Model (SCCM) from IDHUS?
The IDHUS Institute created the Smart Cities Cohesive Model (SCCM) model that allows clients to plan and develop the set of systems, technologies, and applications that facilitate the transformation of a city into a Smart City. So, the IDHUS SCCM platform uses an ERC20 (Ethereum) token – $IDH to enable connectivity, interoperability, and management of all systems. Also, it improves the applications and technologies used in the development and implementation of the different SCCM layers and levels.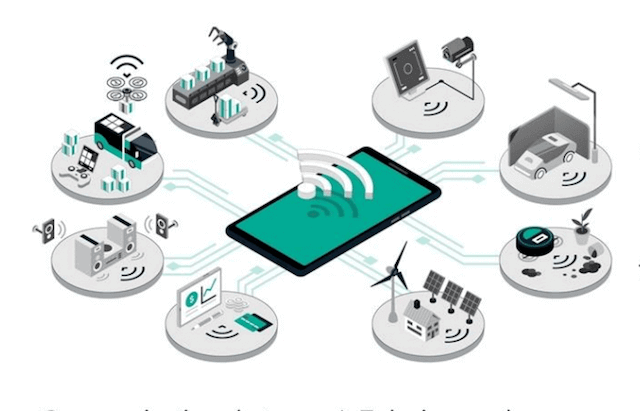 What's the IDH token?
The IDH is an ERC20 token that helps to implement different applications and services for Smart Cities. Also, it can manage a lot of information in real-time to solve any problem. So, the $IDH is responsible for managing the blockchain where all this data is stored.
For example, a device at a traffic light can provide weather and road conditions by simply relaying the activity of its sensors to its layer node and, thanks to the IDHUS token, through the blockchain, allows the data to reach the control and monitoring nexus updating in real-time the city's digital twin.
Moreover, the coin helps to connect IoT devices to network nodes and exchange values between network nodes. Besides, learn about the initial token allocation: 30% – General public, 5%- Stakeholders and advisors, 20% – IDHUS Institute team, developers, and project management, and 50% – SCCM platform and model implementation at Smart Cities.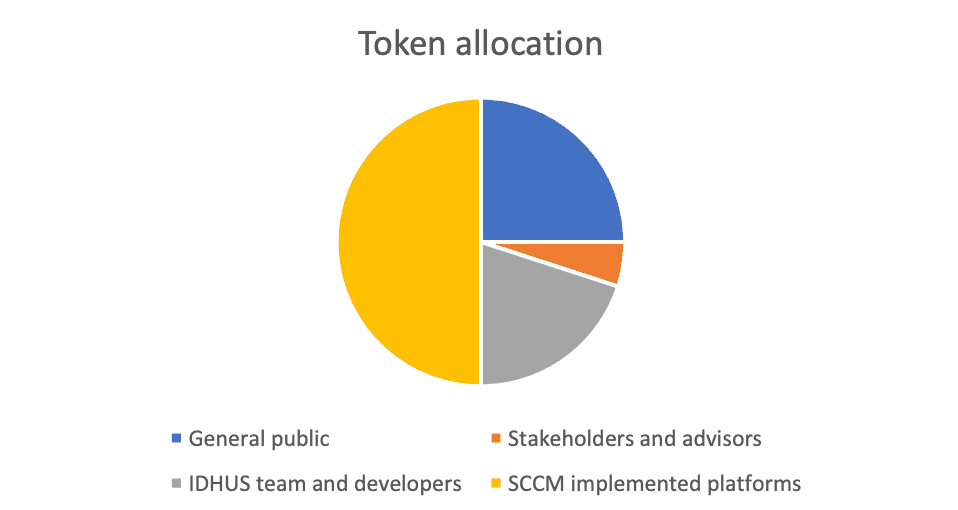 How to buy IDH tokens?
To purchase IDH tokens for USDT do three simple steps:
Fund your account with USDT. If you don't have crypto, you can purchase USDT with a bank card in a few minutes.
Open the IDH/USDT order book and place your trade order to buy. Use this instruction if you don't know how to place a trade order.
Withdraw IDH tokens to your personal ERC20 wallet or hold them on the account.
How to buy IDH with Bank Card or Apple Pay?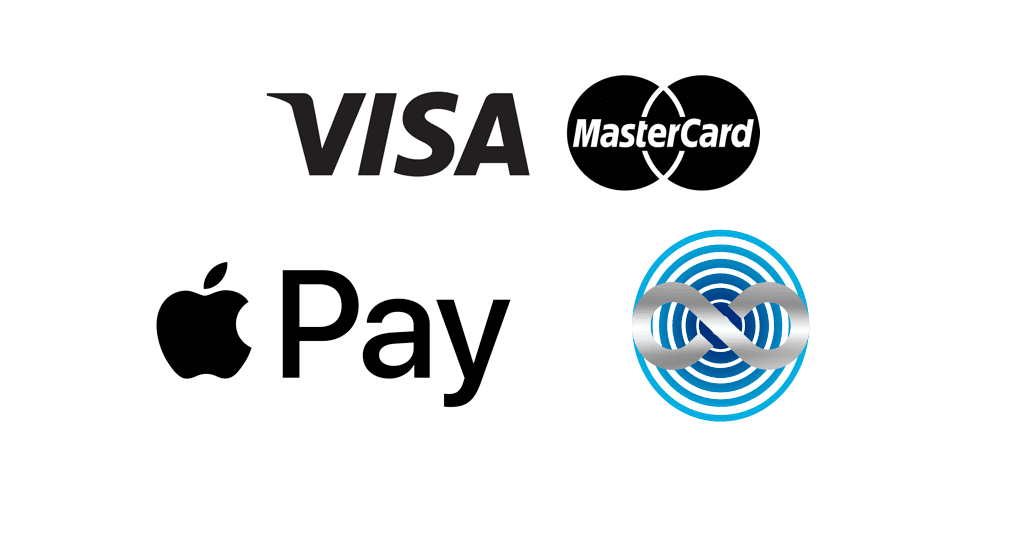 Use your bank card or Apple Pay to obtain IDH altcoins for your local fiat currency.
Enter the generated USDT address on the bank card processing page. Also, enter the amount of USDT and click on the "Continue" button.
After getting a confirmation email, obtain $IDH tokens here.
How to sell IDH tokens?
To sell IDH tokens for USDT do three simple steps:
Deposit IDH tokens into your account.
Open the IDH/USDT order book, and place your trade order to sell. Read the instruction if you don't know how to place a trade order.
Withdraw USDT to your personal wallet (ERC20 / BEP20) or hold them on the account.
How to deposit IDH token?
To deposit IDH token into your Tokpie account, follow this guide. Also, make sure that you are going to deposit ERC20 tokens that relate to this smart contract address. If you deposit the wrong tokens or the wrong blockchain type, Tokpie could not identify your transfer.
Note: Tokpie doesn't charge any fees for depositing.
How to withdraw IDH token?
To withdraw the IDH token from your Tokpie account, use this instruction. Besides, you must have ERC20 compatible wallet address to be able to withdraw tokens. Also, check the withdrawal commission.
Disclaimer
Also, please be aware that Tokpie charges a fee for the listing. Tokpie does not give any investment, legal, tax, financial advice, or warranty of token price performance.
Useful links to trade IDH tokens
For any questions, contact Tokpie at https://t.me/tokpie.