Why has BNB's price grown by 15 times for the last twelve months? Someone believes the reason is high gas fees on the Ethereum chain. But it's not entirely true. Look at other altcoins issued by crypto exchanges – they have skyrocketed too. So, the main reason is the myriads of blockchain startups coming to the scene every day. As a result, all companies that serve crypto projects increased their sales by many times in 2021. One of the entities aiming to penetrate such a lucrative cryptocurrency market is CheckDot. These guys created the first-ever decentralized trust protocol for crypto-startups powered by the CDT token. Continue reading to get more details. Also, you'll find a description of how to trade CDT tokens on the Tokpie exchange.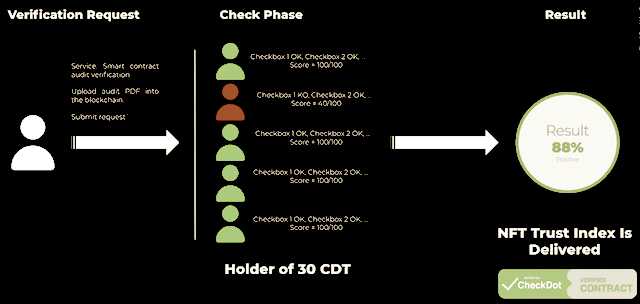 What's the CheckDot?
The biggest problem caused by dozens of new projects founding every hour is low trust. Potential investors don't believe in the promises stated in white papers. So, CheckDot is going to solve that problem with a decentralized trust protocol. It provides crypto-passionate people and firms with the ability to work out the legitimacy, transparency, and trustworthiness of any crypto project and company in the blockchain sector. Moreover, such validators can do it anonymously. Also, the developers want to improve the trust deficit that has existed in the blockchain world since the beginning. How? They want to allow companies and projects owners to maintain and regain the trust of their users through an anonymous validation system.
What's the CDT token?
CDT is the BEP20 (BSC) token that allows people to secure their opinions on the blockchain. Cool! Moreover, the coin help users to earn and contribute to a decentralized trust protocol. How? CheckDot's verification solutions help engage CDT token-holders to validate requests using a guideline and then provide non-fungible trust indexes. As a result, the holders can use CheckDot to earn an extra $CDT by participating in verifications. For example, they can authenticate businesses and services through a certificate of confidence. Besides, people must use $CDT micro-transactions to verify different projects. So, the demand for this coin should increase with the whole blockchain industry's growth. Such a correlation is obvious.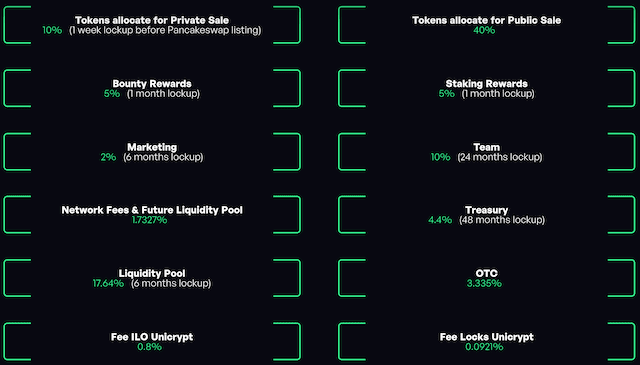 How to buy CDT token?
To purchase CDT tokens for USDT do three simple steps:
Fund your account with USDT. If you don't have crypto, you can purchase USDT with a bank card in a few minutes.
Open the CDT/USDT order book and place your trade order to buy. Use this instruction if you don't know how to place a trade order.
Withdraw CDT tokens to your personal BEP20 wallet or hold them on the account.
How to sell CDT tokens?
To sell CDT tokens for USDT do three simple steps:
Deposit CDT tokens into your account.
Open the CDT/USDT order book, and place your trade order to sell. Read the instruction if you don't know how to place a trade order.
Withdraw USDT to your personal wallet (ERC20 / BEP20) or hold them on the account.
How to deposit CDT token?
To deposit BEP token into your Tokpie account, follow this guide. Also, make sure that you are going to deposit BEP20 tokens that relate to this smart contract address. If you deposit the wrong tokens or the wrong blockchain type, Tokpie could not identify your transfer.
Note: Tokpie doesn't charge any fees for depositing.
How to withdraw CDT tokens?
To withdraw the CDT token from your Tokpie account, use this instruction. Besides, you must have BEP20 compatible wallet address to be able to withdraw tokens. Also, check the withdrawal commission.
Disclaimer
Also, please be aware that Tokpie charges a fee for the listing. Tokpie does not give any investment, legal, tax, financial advice, or warranty of token price performance.
Useful links to trade CDT tokens
For any questions, contact Tokpie at https://t.me/tokpie.