The undeniable fact is that crypto-related companies are the main beneficiaries of the current crypto bull run. Do you want evidence? Look at Coinbase's share price. Its price to earning (P/E) ratio is 162 at that moment! So, wouldn't it be a rational idea to take a revenue share in some crypto startup aiming to provide crypto services? With that idea in mind, let's learn about the Noda project and its NCN token. Continue reading to get a brief description of Noda Network. Also, you will learn how to buy and sell NCN tokens on the Tokpie exchange.
What's the Noda?
Noda is a blockchain startup that consists of three products. The first one is the NodaWallet. It allows users to synchronize and instantly convert altcoins on decentralized exchanges. The second product is Noda Pay allowing to make payments around the world in crypto. The third product is the Noda Network that's a decentralized protocol for providing liquidity. Therefore, the primary revenue source for that startup comes from transactional fees. Also, taking into account the growing adoption of cryptocurrencies, Noda's business should grow accordingly. Moreover, the project already has a working mobile interface. Check it here.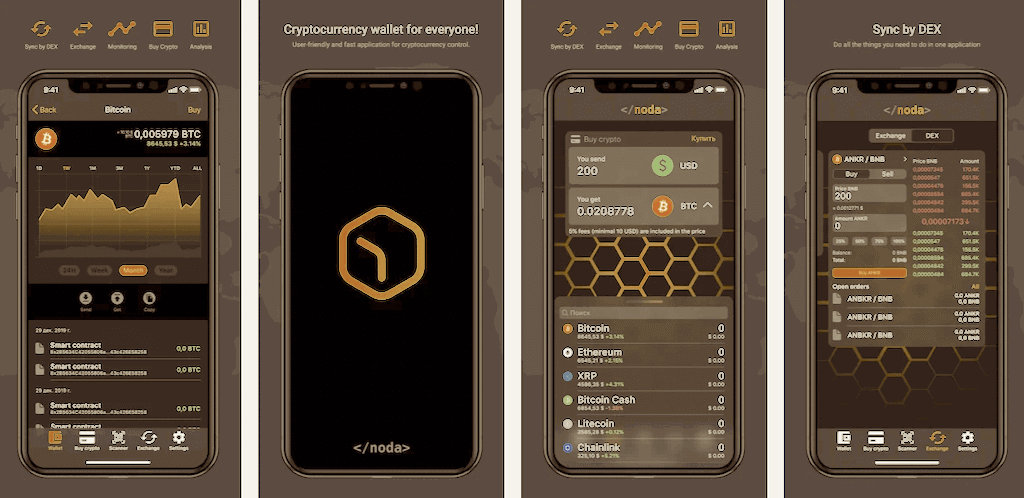 What's the NCN token?
The NCN is an ERC20 token. The Noda Network (NCN) token allows Noda's users to get discounts on the platform. Also, users could cover it to fiat easily. Moreover, the team plans to provide the community with the ability to exchange tokens for other DeFi-based altcoins.
How to trade NCN tokens?
Anyone will be able to trade NCN tokens on the Tokpie exchange starting from June 2021. The market pair link and a detailed guide on how to deposit, trade, and withdraw the Noda Network (NCN) token will appear here on a listing day.
Disclaimer
In addition, please be aware that Tokpie charges a fee for the listing. Tokpie does not give any investment, legal, tax, financial advice, or warranty of token price performance or successful fundraising.
Useful links
For any questions or cooperation, you can contact Tokpie at https://t.me/tokpie.