You probably know that energy production is the number one cause of climate change. However, 25% of the world's population lives without access to electricity. Fortunately, the Greeneum project helps produce, trade, and consume clean energy worldwide. Moreover, with its GREEN token, the project supports eco-conscious living and business. In the following paragraphs, you'll find a short description of that startup. Also, you'll get instructions on how to trade GREEN tokens on the Tokpie exchange. And remember, the greener you go, the greener the reward.
What's the Greeneum project?
The Greeneum is a clean energy project that uses the power of blockchain technology to grow the business. How? The team accelerates the transition to clean energy and sustainable technologies using Blockchain and personalized machine learning. So, Greeneum's digital assets allow connecting to profitable green energy projects with innovative technologies. As a result, the startup optimizes energy efficiency and gets a high return on investment. Nowadays, the team opens the door to people and companies that want to enjoy exclusive green technologies that reduce carbon emissions. Moreover, the developers made the following DApps for the users.
SolarPets for producers residential, commercial or industrial, and solar energy companies.
Decentralized SaaS for utilities and micro-grids for energy optimization & energy trading.
Green Capital for projects and green technologies.
Greeneum Green Certificates & Carbon Credits for Green Energy Producer.
Green P2P Marketplace.
The Greeneum network invites all prosumers and green energy companies to connect to Blockchain and API for energy trading. Also, users can become an affiliate and take part in the green energy marketplace and activities. Moreover, Investors can find attractive investment possibilities and support the green economy with multiple offerings.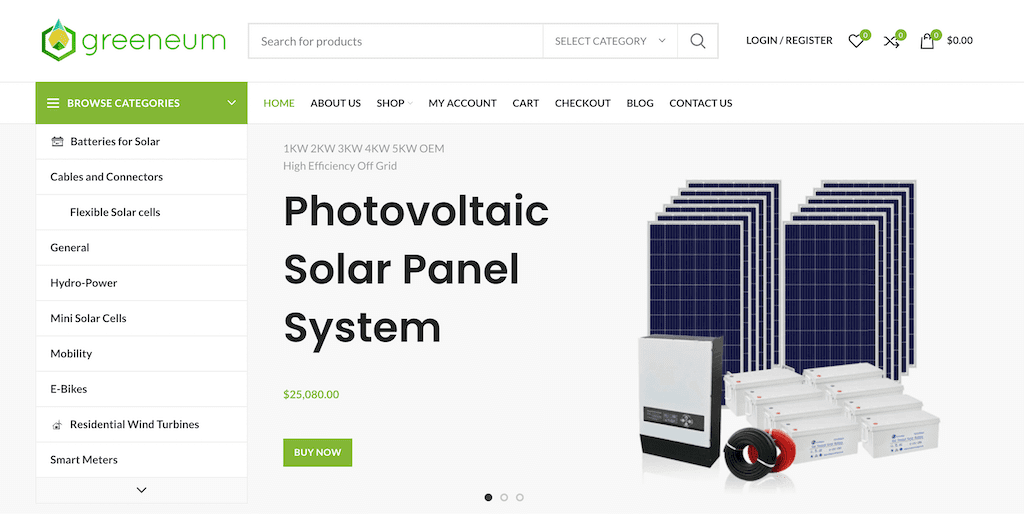 What's the GREEN token?
The GREEN token runs on two chains simultaneously: Etherem (ERC20) and Binance Smart Chain (BEP20). Having this token, users can access the Greeneum Proof-of-Energy Transaction (PET) protocol and validation APIs. Therefore, coin-holders can optimize assets, trade energy in Peer-to-Peer (P2P) mode, enjoy the Decentralised Applications (DAPPS) and Marketplace.
How to buy GREEN token?
To purchase GREEN tokens for ETH do three simple steps:
Fund your account with ETH. If you don't have crypto, you can purchase ETH with a bank card in few minutes.
Open the GREEN/ETH order book and place your trade order to buy. Use this instruction if you don't know how to place a trade order.
Withdraw GREEN tokens to your personal BEP20 or ERC20 wallet or hold them on the account.
How to sell GREEN tokens?
To sell GREEN tokens for ETH do three simple steps:
Deposit GREEN tokens into your account.
Open the GREEN/ETH order book, and place your trade order to sell. Read the instruction if you don't know how to place a trade order.
Withdraw ETH to your personal wallet or hold it on the account.
How to deposit GREEN token?
To deposit GREEN tokens into your Tokpie account, follow this guide. Also, make sure that you are going to deposit BEP20 or ERC20 tokens that relate to these BSC or Ethereum smart contract addresses. If you deposit the wrong tokens or the wrong blockchain type, Tokpie could not identify your transfer.
Note: Tokpie doesn't charge any fees for depositing.
How to withdraw GREEN tokens?
To withdraw GREEN tokens from your Tokpie account, use this instruction. Besides, you must have a BEP20 or ERC20 compatible wallet address to be able to withdraw tokens. Also, check the withdrawal commission.
Disclaimer
Also, please be aware that Tokpie charges a fee for the listing. Tokpie does not give any investment, legal, tax, financial advice, or warranty of token price performance or successful fundraising.
Useful links to trade GREEN tokens
For any questions, contact Tokpie at https://t.me/tokpie.