The sharing economy is an ideal economic model for cryptocurrencies. Imagine an opportunity to earn passive income in crypto from sharing the ownership of real estate assets. That's how the AltaFin project works. With the help of its AFN token, users can earn up to 22% APY interest. Read below to learn more about this startup. Also, you'll get a guide on how to trade AFN tokens on the Tokpie exchange.
Update: Because of token's contract migration the trading is stoped.
What's the AltaFin platform?
The AltaFin is a crypto saving platform where users earn up to 22% annual interest through saving contracts. Moreover, the company pays these interests from its real estate assets. So, with a few clicks, anyone can get returns on his crypto assets by loading up an AltaFin's Earn saving contract. Furthermore, a person can begin accruing interest income immediately upon opening an Earn contract with weekly interest payouts. Also, by holding $AFN, a user increases his earning power. In addition, the AltaFin Earn contracts allow people to set flexible term lengths to maximize profit.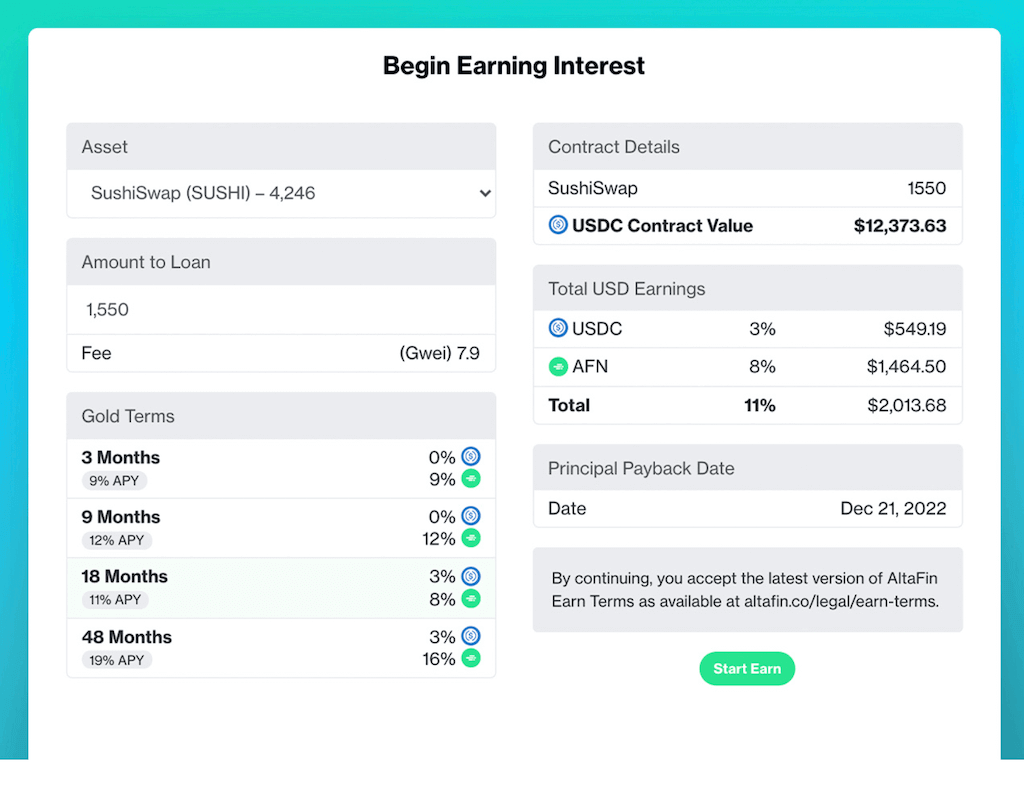 What's the AFN token?
The AFN is an ERC20 token that powers the whole ecosystem of current and future AltaFin's products, smart contracts, and governance. For example, holders can vote on adding and removing lending assets on the Platform. In addition, they can define the stake rates' adjustments and loyalty bonuses. Besides, token-holders can stake $AFN to increase loyalty rewards (interest rate bonuses). Therefore, long-time investors can accumulate more voting power for governance.
How to buy AFN tokens?
To purchase AFN tokens for ETH do three simple steps:
Fund your account with ETH. If you don't have crypto, you can purchase ETH with a bank card in a few minutes.
Open the AFN/ETH order book and place your trade order to buy. Use this instruction if you don't know how to place a trade order.
Withdraw AFN tokens to your personal Ethereum wallet or hold them on the account.
How to buy AFN with Bank Card or Apple Pay?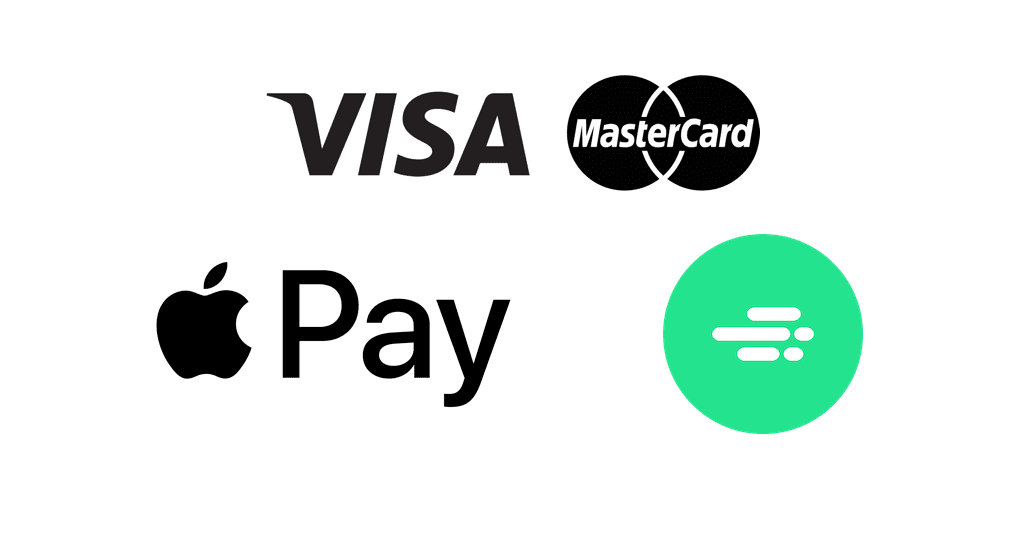 Use your bank card or Apple Pay to purchase AFN tokens for your local fiat currency.
Enter the generated ETH address on the bank card processing page. Also, enter the amount of ETH and click on the "Continue" button.
After getting a confirmation email, obtain AFN tokens here.
How to sell AFN tokens?
To sell AFN tokens for ETH follow three steps:
Deposit AFN tokens into your account.
Open the AFN/ETH order book, and place your trade order to sell. Read the instruction if you don't know how to place a trade order.
Withdraw ETH to your personal Ethereum wallet or hold them on the account.
How to deposit AFN token?
To deposit AFN tokens into your Tokpie account, follow this guide. Also, make sure that you are going to deposit ERC20 tokens that relate to this smart contract address. If you deposit the wrong tokens or the wrong blockchain type, Tokpie could not identify your transfer.
Note: Tokpie doesn't charge any fees for depositing.
How to withdraw AFN token?
To withdraw AFN tokens from your Tokpie account, use this instruction. Besides, you must have an eth compatible wallet address to be able to withdraw tokens. Also, check the withdrawal commission.
Disclaimer
In addition, please be aware that Tokpie charges a fee for the listing. Tokpie does not give any investment, legal, tax, financial advice, or warranty of token price performance.
Useful links to trade AFN tokens
For any questions or cooperation, you can contact Tokpie at https://t.me/tokpie.