What do most Europeans think when seeing a camel in a zoo? Most probably, they think about Arabic tales and travels. But few people from the western world know about serious business existing around camels. Entrepreneurs from Africa, Middle East, and Asia are using this animal to earn money. Today, you will learn about the CamelCoin project that aims to optimize camel products' production and gain global recognition of their virtues. With the help of the CML token, the project wants to improve the economic activities of camel products in the world and increase employment in rural areas. Also, find below a detailed instruction on how to trade CML tokens on the Tokpie exchange.
Update: Project's coin has migrated to Cardano blockchain. So, CML's trading on Tokpie has stopped.
What's the CamelCoin project?
The CamelCoin is a crypto project that came from the agriculture industry. It aims to connect and facilitate communication between all the actors of camel products worldwide. Such a new ecosystem can boost the profit of breeders, manufacturers, and distributors. As a result, each will be able to have a detailed global vision throughout the production chain, from the breeders' location to the nutritional quality of the products, in addition to a picture of animal welfare and processing techniques.
Also, the team wants to create the information exchange network – CameLink blockchain. Therefore, CamelCoin could facilitate the democratization and recognition of camel products in the world. This solution will help support the economic development of all activities around camelids, stimulate innovation in all sectors of these activities (food, cosmetics, tourism, textiles, sports, etc.), improve the position of these markets globally, and create new income-generating activities.
What's the CML token?
The CML is an ERC20 token that allows getting a 25% revenue share of the CamelCoin project. Due to the team's forecast, the revenues will come from other projects in which CamelCoin will be investing. Moreover, CML altcoin implementation guarantees secure financing for projects. Also, it helps to track funds to avoid any thefts, thanks to blockchain technology.
How to buy CML tokens?
To purchase CML tokens for USDT do three simple steps:
Fund your account with USDT. If you don't have crypto, you can purchase USDT with a bank card in a few minutes.
Open the CML/USDT order book and place your trade order to buy. Use this instruction if you don't know how to place a trade order.
Withdraw CML tokens to your personal Ethereum wallet or hold them on the account.
How to buy CML with Bank Card or Apple Pay?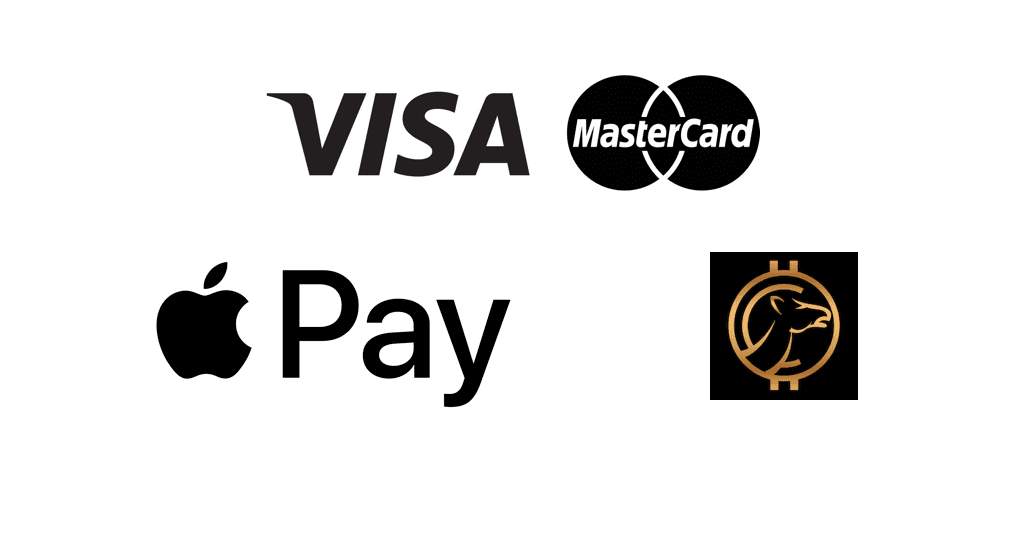 Use your bank card or Apple Pay to obtain CML tokens for your local fiat currency.
Enter the generated USDT address on the bank card processing page. Also, enter the amount of USDT and click on the "Continue" button.
After getting a confirmation email, obtain CML tokens here.
How to sell CML tokens?
To sell CML tokens for USDT follow three steps:
Deposit CML tokens into your account.
Open the CML/USDT order book, and place your trade order to sell. Read the instruction if you don't know how to place a trade order.
Withdraw USDT to your personal Ethereum wallet or hold them on the account.
How to deposit CML token?
To deposit CML tokens on your Tokpie account, follow this guide. Also, make sure that you are going to deposit ERC20 tokens that relate to this smart contract address. If you deposit the wrong tokens or the wrong blockchain type, Tokpie could not identify your transfer.
Note: Tokpie doesn't charge any fees for depositing.
How to withdraw CML tokens?
To withdraw CML tokens from your Tokpie account, use this instruction. Besides, you must have an eth compatible wallet address to be able to withdraw tokens. Also, check the withdrawal commission.
Disclaimer
In addition, please be aware that Tokpie charges a fee for the listing. Tokpie does not give any investment, legal, tax, financial advice, or warranty of token price performance or successful fundraising.
Useful links to trade CML
For any questions or cooperation, you can contact Tokpie at https://t.me/tokpie