Unfortunately, the pub industry is stagnating. Even the oldest English pub – Ye Olde Fighting Cocks has been in business since the year 793, has stopped working recently. Moreover, 25% of pubs in the UK stopped serving because of Covid. Fortunately, the Landlord startup has come to the scene to revolutionize the pubs' market. Thanks to the LNDLRD token, the team wants to allow people to enjoy craft beers while earning passive income. In the next paragraphs, you'll find more details about this crypto project. Also, you'll find steps on how to trade LNDLRD tokens on the Tokpie exchange.
UPDATE: The project has successfully migrated its coin to the new address: 0xd6dA6491A6663B1d413715f4fD8eDD74a4b47694. Importnat to note that the total supply has decreased by 10,000 times. So, all Tokpie users has received new coins with a conversion rate 1:10000 automatically to their exchange accounts.
What's the Landlord?
The Landlord is a crypto project that focuses on the creation and selling of craft beers and ales. Users are able to buy drinks from the online store with fiat and cryptocurrencies. Of course, the holders of the $LNDLRD tokens get maximum benefits while using the Landlord's mobile application and purchasing in-store. Also, the team aims to provide a go-to place for all pub merchandise and products. In that way, the project provides additional revenue which will be used to buy back and burn Landlord's coins, reducing the total supply. Besides the management want to provide an outlet to sell the ale and craft beer.
What's the LNDLRD token?
LNDLRD is a BEP20 (BSC) token with a 8% tax rate. So, the token's protocol deducts six percent from each transaction. As a result, 5% goes to marketing to drive the ecosystem. It includes the Landlord app, Landlord pubs, Landlord craft beer, etc. Also, 2% goes to the liquidity pool on Pancake. The rest 1% goes to the existing token-holders. Therefore, the more $LNDLRD a person holds, the bigger his passive income. Also, the developers plan to make annual burning parties to decrease coin circulation supply.
How to buy LNDLRD token?
To purchase LNDLRD tokens for USDT do three simple steps:
Fund your account with USDT. If you don't have crypto, you can purchase USDT with a bank card in a few minutes.
Open the LNDLRD/USDT order book and place your trade order to buy. Use this instruction if you don't know how to place a trade order.
Withdraw LNDLRD tokens to your personal BEP20 wallet or hold them on the account.
How to buy LNDLRD with Bank Card or Apple Pay?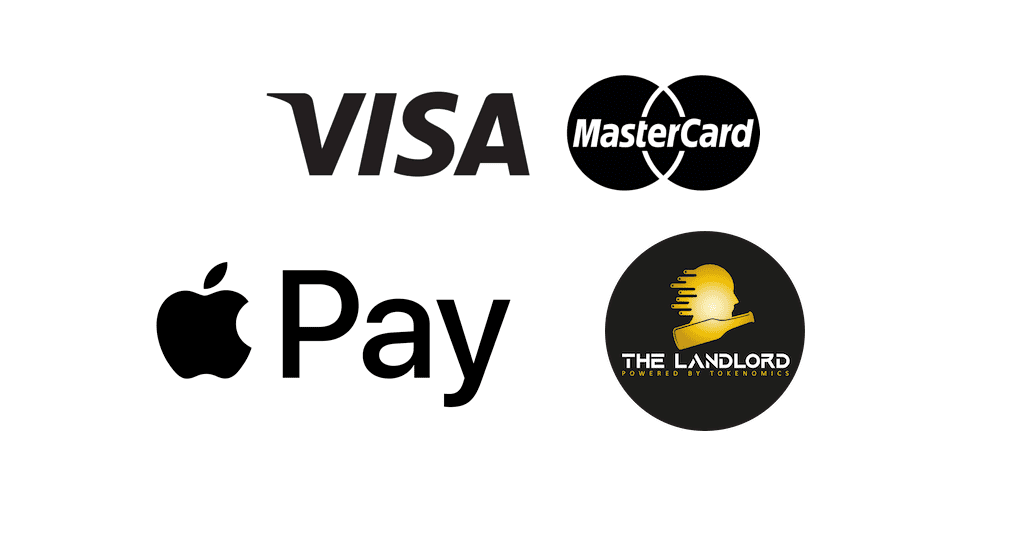 Use your bank card or Apple Pay to obtain LNDLRD altcoins for your local fiat currency.
Enter the generated USDT address on the bank card processing page. Also, enter the amount of USDT and click on the "Continue" button.
After getting a confirmation email, obtain $LNDLRD tokens here.
How to sell LNDLRD tokens?
To sell LNDLRD tokens for USDT do three simple steps:
Deposit LNDLRD tokens into your account.
Open the LNDLRD/USDT order book, and place your trade order to sell. Read the instruction if you don't know how to place a trade order.
Withdraw USDT to your personal wallet (ERC20 / BEP20) or hold them on the account.
How to deposit LNDLRD token?
To deposit the LNDLRD token into your Tokpie account, follow this guide. Also, make sure that you are going to deposit BEP20 tokens that relate to this smart contract address. If you deposit the wrong tokens or the wrong blockchain type, Tokpie could not identify your transfer.
Note: Tokpie doesn't charge any fees for depositing.
How to withdraw LNDLRD tokens?
To withdraw the LNDLRD token from your Tokpie account, use this instruction. Besides, you must have BEP20 compatible wallet address to be able to withdraw tokens. Also, check the withdrawal commission.
Disclaimer
Also, please be aware that Tokpie charges a fee for the listing. Tokpie does not give any investment, legal, tax, financial advice, or warranty of token price performance.
Useful links to trade LNDLRD tokens
For questions, contact Tokpie at https://t.me/tokpie.