The year 2021 was the best period for every blockchain network that provides instant and cheap transactions compared to the Ethereum chain. One of such networks is the Fantom. It's an open-source smart contract platform that gives developers a fast and high-throughput solution for digital assets and dApps. Proceed with reading to learn more about this fast-growing blockchain and its FTM token. Also, you'll find instructions on how to trade FTM tokens on the Tokpie exchange.
What's the Fantom?
The Fantom is a blockchain platform offering developers decentralized finance (DeFi) services using a consensus algorithm. Simultaneously, Fantom's solution provides users with speed, security, and scalability. Moreover, everyone can enjoy money transfers which take approximately 1 second at the cost of around $0.0000001. The network actively attracts crypto projects because the migration from the Ethereum blockchain is so simple. Over eighty companies have already deployed, so Fantom's ecosystem is rising. Why? Because startups can use Solidity and other tools they're already familiar with: Remix, Truffle, and MetaMask. Besides, Fantom supports the EVM. So, developers can deploy dApps just like on Ethereum. 
Validators
Also, the primary utility of the FTMs tokens on Fantom's chain is the ability to secure the network via the Proof-of-Stake model. However, to create a validator node, you need to keep a minimum of 3,175,000 $FTM. It's a lot of money. Of course, the reward is also huge. In return, validators get remuneration and share in the network's fees. As for now, 51 validators benefit from the growing number of on-chain transactions (image below).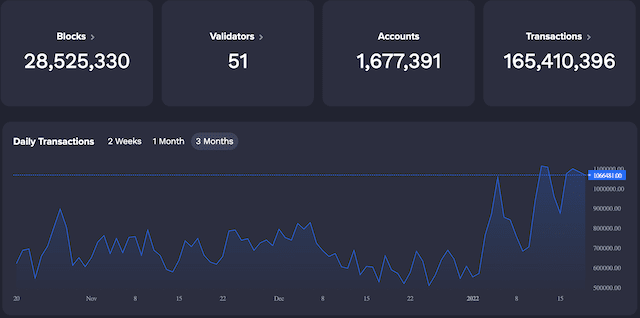 What's the FTM token?
Currently, the FTM token is running on Fantom's mainnet, on the Ethereum chain as ERC20, and the Binance Smart Chain as BEP-20 token. People can use this cryptocurrency to secure the network through validating and staking, governance, payments, and network fees payments. By the way, holders can stake and earn up to around 13% APR. Also, the good news for potential holders is that the total supply is strictly limited to the 3,175,000,000 $FTM. Now, 2.541 billion are already in circulation. The rest coins the team has reserved for staking rewards. So, the circulation should reach the total supply due to 2024.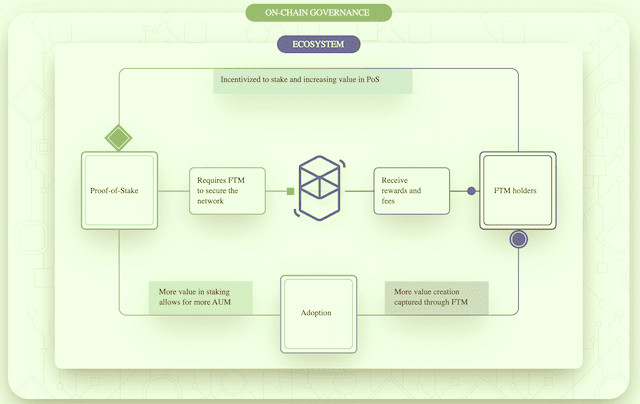 How to buy FTM token?
To purchase FTM tokens for ETH do three simple steps:
Fund your account with ETH. If you don't have crypto, you can purchase ETH with a bank card in a few minutes.
Open the FTM/ETH order book and place your trade order to buy. Use this instruction if you don't know how to place a trade order.
Withdraw FTM tokens to your personal BEP20 wallet or hold them on the account.
How to buy FTM with Bank Card or Apple Pay?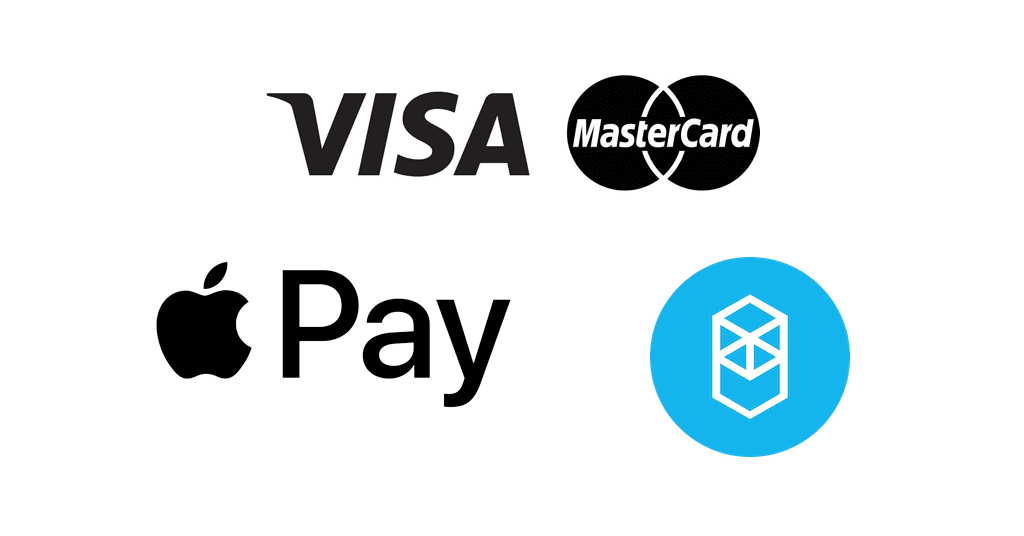 Use your bank card or Apple Pay to purchase FTM tokens for your local fiat currency.
Enter the generated ETH address on the bank card processing page. Also, enter the amount of ETH and click on the "Continue" button.
After getting a confirmation email, obtain $FTM tokens here.
How to sell FTM tokens?
To sell FTM tokens for ETH do three simple steps:
Deposit FTM tokens into your account.
Open the FTM/ETH order book, and place your trade order to sell. Read the instruction if you don't know how to place a trade order.
Withdraw ETH to your personal Ethereum wallet or hold them on the account.
How to deposit FTM token?
To deposit FTM token into your Tokpie account, follow this guide. Also, make sure that you are going to deposit BEP20 tokens that relate to this smart contract address. If you deposit the wrong tokens or the wrong blockchain type, Tokpie could not identify your transfer.
Note: Tokpie doesn't charge any fees for depositing.
How to withdraw FTM tokens?
To withdraw the FTM token from your Tokpie account, use this instruction. Besides, you must have BEP20 compatible wallet address to be able to withdraw tokens. Also, check the withdrawal commission.
Disclaimer
Also, please be aware that Tokpie charges a fee for the listing. Tokpie does not give any investment, legal, tax, financial advice, or warranty of token price performance.
Useful links to trade FTM tokens
For any questions, contact Tokpie at https://t.me/tokpie.