The US's biggest stock exchanges list around 4300 companies. But the crypto market has surpassed all of them in terms of diversity. There are over 13000 different cryptocurrencies available for trading now. So, it's evident that traders want to combine similar coins into indexes to simplify investment and trading processes. Fortunately, Cosmosium Finance allows anyone to create an index. In addition, users can issue tokenized derivatives with the help of the BUZZ token. In the following paragraphs, you'll find additional information about the Cosmosium app. Also, you'll know how to trade BUZZ tokens on the Tokpie exchange.
What's the Cosmosium Finance?
The Cosmosium Finance is a DeFi crypto project that allows creating indexes with listed tokens. Moreover, people can share these indexes with others to earn fees. Thanks to developers' focus on an easy-to-use interface, even a low-experienced user can start auto farming and predicting battles. Also, users can borrow altcoins by vesting their collaterals. Apart from the above, Cosmosium Finance offers a unique time-based staking. So, people can get higher APYs on high vested pools.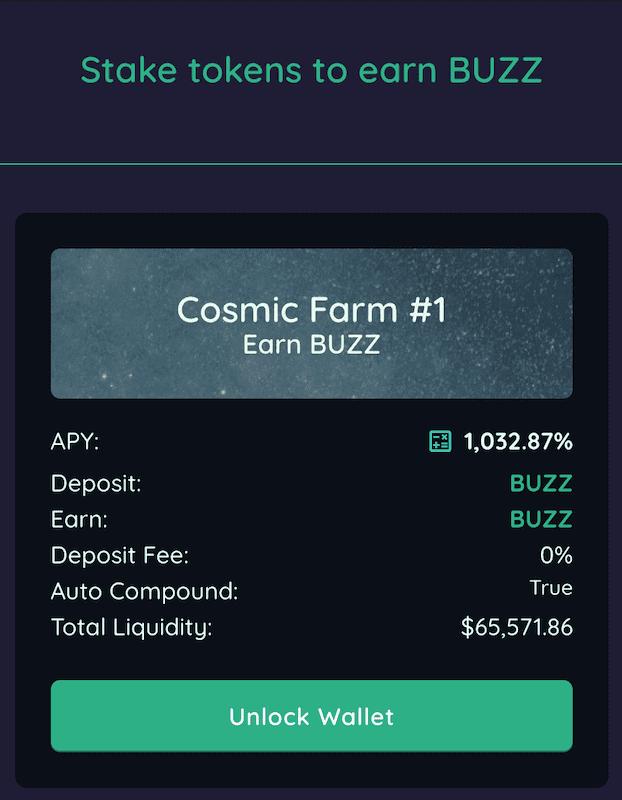 What's the BUZZ token?
BUZZ is a BEP20 (BSC) token serving as an integral element for Cosmosium Finance's DeFi ecosystem. For example, a user has to pay $BUZZ to cover any fee on the Cosmosium application. Also, the coin circulating supply decreases whenever people make transfers, trades, options, etc. Furthermore, interaction with any Cosmosium's product burns some $BUZZ. Besides, this altcoin has 2% taxation. Therefore, the contract takes two percent from each transaction and reallocates it to the liquidity pool and burning address.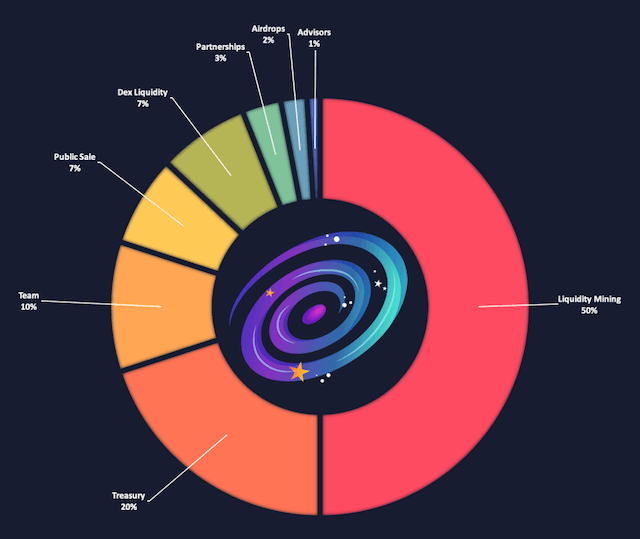 How to buy BUZZ token?
To purchase BUZZ tokens for USDT do three simple steps:
Fund your account with USDT. If you don't have crypto, you can purchase USDT with a bank card in a few minutes.
Open the BUZZ/USDT order book and place your trade order to buy. Use this instruction if you don't know how to place a trade order.
Withdraw BUZZ tokens to your personal BEP20 wallet or hold them on the account.
How to sell BUZZ tokens?
To sell BUZZ tokens for USDT do three simple steps:
Deposit BUZZ tokens into your account.
Open the BUZZ/USDT order book, and place your trade order to sell. Read the instruction if you don't know how to place a trade order.
Withdraw USDT to your personal wallet (ERC20 / BEP20) or hold them on the account.
How to deposit BUZZ token?
To deposit the BUZZ token into your Tokpie account, follow this guide. Also, make sure that you are going to deposit BEP20 tokens that relate to this smart contract address. If you deposit the wrong tokens or the wrong blockchain type, Tokpie could not identify your transfer.
Note: Tokpie doesn't charge any fees for depositing.
How to withdraw BUZZ tokens?
To withdraw the BUZZ token from your Tokpie account, use this instruction. Besides, you must have BEP20 compatible wallet address to be able to withdraw tokens. Also, check the withdrawal commission.
Disclaimer
Also, please be aware that Tokpie charges a fee for the listing. Tokpie does not give any investment, legal, tax, financial advice, or warranty of token price performance.
Useful links to trade BUZZ tokens
For any questions, contact Tokpie at https://t.me/tokpie.