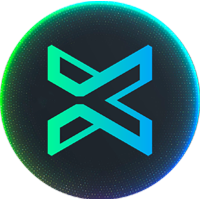 0xddD9d7D280c78b564C55BEb26562E367d4b9Bd8a
It develops a high-speed zero-fee blockchain.
Upvote
You can upvote by clicking on the buttons below. Moreover, you can get profit from price changes when voting by buying. Also, you can earn passive income by voting through staking.
XODEX's advantage 
XODEX offers a unique advantage in the blockchain industry by utilizing the Proof of Competency consensus mechanism that reduces network congestion while increasing transaction output. Besides, this network boasts impressive speeds of up to 100,000 transactions per second, making it one of the fastest blockchains. Also, the system eliminates congestion, which helps to ensure that our platform is always free to use. In addition, allowing entrepreneurs to launch their projects with XOPAD provides expert support with marketing, branding, contract creation, and funding, making it easier for businesses to succeed.
What's the XODEX token?
XODEX is a BEP20 token dedicated to developing a high-speed, zero-fee blockchain that incorporates DeFi protocols, NFT projects, and dApps to facilitate the creator's economy. By creating a crypto exchange and launchpad, the team makes it easier for businesses to launch their projects and succeed in the blockchain space. Furthermore, the project aims to be user-friendly, providing top-notch security and transparency to meet our users' needs. So, XODEX's management believes that the platform has the potential to revolutionize the blockchain industry and empower businesses to achieve their goals securely and efficiently. Meanwhile, it's important to note that coin contract has 10% taxation. So, the protocol takes ten percent of each transaction on BNB Smart Chain.
Disclaimer
In addition, please note that the information on this page does not constitute investment advice. Besides, Tokpie does not provide legal, tax, or financial advice or guarantee the coin's price performance.
More links to trade XODEX tokens
For any questions, contact Tokpie at https://t.me/tokpie.