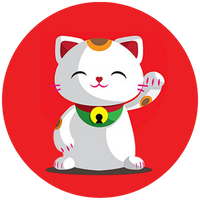 0xF041a35049f1609e77AfB02C573739aF73eFd532
It's a new altcoin with staking incentives working on the Binance Smart Chain.
Upvote
You can upvote by clicking on the buttons below. Moreover, you can get profit from price changes when voting by buying. Also, you can earn passive income by voting through staking.
SUKIWIN's advantage 
SUKIWIN's advantage includes exclusive access to giveaways and raffles only available to other SukiWin holders. In addition, SukiWin provides its holders exclusive promotions, including partnerships with multiple crypto-gambling platforms and other services, which offer special rewards, reduced prices, and other unique offers. SukiWin also offers a staking program with high yields to reward and incentivize holders for their loyalty and support. Also, this altcoin gives people a great chance to become part of a promising new crypto token with exciting rewards for the community.
What's the SUKIW token?
SUKIW is a BEP20 token. It's a new cryptocurrency that operates on the BNB blockchain. It offers holders exclusive access to giveaways and raffles only available to other SUKIW's holders. Besides, holding the token increases your chances of winning exciting prizes and growing users' coin holdings. 
Disclaimer
In addition, please note that the information on this page does not constitute investment advice. Besides, Tokpie does not provide legal, tax, or financial advice or guarantee the coin's price performance.
More links to trade SUKIW tokens
For any questions, contact Tokpie at https://t.me/tokpie.