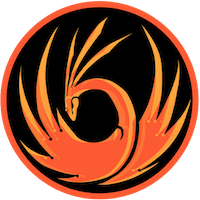 0xeCe8531550Fc599ccB2c7734494FBc358d0a9483
It's a rewarding altcoin that provides holders with access to the Ppalpha's DAO.
Upvote
You can upvote by clicking on the buttons below. Moreover, you can get profit from price changes when voting by buying. Also, you can earn passive income by voting through staking.
PP's Advantages 
Phoenix Protocol is centered around our community-owned and governed DAO, wherein members can participate in a uniquely communal and social trading experience. In addition, Alpha (or exclusive intel) and insights into the micro and macro crypto markets allow our members to achieve financial success through the guidance of the DAO. So, no one gets left behind. Even if you cannot take an active role in the PP Alpha DAO, members still benefit from rewards services and TAAS (Trading-As-A-Service). When the DAO wins, a user wins too, and trading profits go to all DAO members proportionally through regular buybacks, burns, and lottery airdrops. Additionally, revenue-generating utilities ensure token liquidity and stability. 
What's the PP token?
PP is an ERC20 token that provides users access to the Phoenix Protocol. Moreover, holding $PP gives a pass to the community for social trading and exclusive alpha (intel) for the crypto markets. Besides, it allows DAO members to find financial success across the crypto sphere.
Disclaimer
Also, be aware that the text on this page is not investment advice. Moreover, Tokpie does not give any legal, tax, financial suggestions, or warranty of the token's price performance.
Additional links to trade PP tokens
For any questions or cooperation, you can contact Tokpie at https://t.me/tokpie.