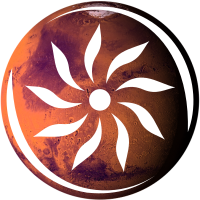 0x4428ef61fD290932fd02a7Ef7a83629503C7211E
It's a team of professionals who help businesses and startups to launch cryptocurrencies. Also, Elysium Planitia's developers create a play-to-earn metaverse.
Upvote
You can upvote by clicking on the buttons below. Moreover, you can get profit from price changes when voting by buying. Also, you can earn passive income by voting through staking.
Elysium Planitia's Advantage 
The primary advantage of the Elysium Planitia is a new ecosystem to design and implement crypto projects in the metaverse and blockchain world. So, the team brings companies and individuals closer to the world of cryptocurrencies. How? The developers create smart contracts, organize communities and provide marketing campaigns to simplify projects' launches. 
What's the PLY token?
PLY is a BEP20 (BSC) token serving as a means of payment inside the Elysium Planitia's virtual world. Such a world will contain NFT lands, buildings, farms, and rewards programs. 
Disclaimer
Also, be aware that the text on this page is not investment advice. Moreover, Tokpie does not give any legal, tax, financial suggestions, or warranty of the token's price performance.
More links to trade PLY tokens
For any questions or cooperation, contact Tokpie at https://t.me/tokpie.