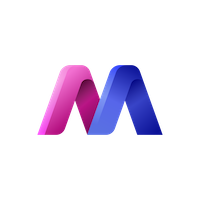 0x3a66aFc596eD0B3C23Fd4ff1347b16252AF2Cc41
It's a mobile application and platform with Defi products and services for everyday use.
Upvote
You can upvote by clicking on the buttons below. Moreover, you can get profit from price changes when voting by buying. Also, you can earn passive income by voting through staking.
Munzi's Advantages 
The first Munzi advantage that you notice after visiting its webpage is the perfect quality of the website. Another benefit is a clear idea behind the project. Moreover, these guys are building a platform that people need right now. The team creates a decentralized Defi application on the blockchain that allows people to perform the following:
Make P2P transactions

Pay with just a tap and using e-debit cards

Use an in-app wallet like a Metamask

Trade non-fungible tokens (NFTs)
Hence, developers aim to simplify the transition from the traditional finance system to the new one. This startup works to allow everyone to conduct everyday banking with crypto.
What's the MUN token?
MUN is a BEP20 (BSC) token serving as an internal cryptocurrency inside Munzi's ecosystem.  
Disclaimer
Also, be aware that the text on this page is not investment advice. Moreover, Tokpie does not give any legal, tax, financial suggestions, or warranty of the token's price performance.
Valuable links to trade MUN tokens
For any questions or cooperation, contact Tokpie at https://t.me/tokpie.