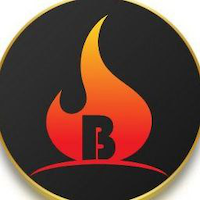 0x639CF44b66D02F822c57F97dabAF3547462f0CE9
It's a Baby token of the daddy BitBurnReflect.
Upvote
You can upvote by clicking on the buttons below. Moreover, you can get profit from price changes when voting by buying. Also, you can earn passive income by voting through staking.
BabyBitBurnReflect's advantage 
The BabyBitBurnReflects advantage is in paying out rewards in the daddy token. Moreover, the team has applied a "Max wallet" limit to protect holders from the whales. Therefore, one address can not hold over 2.8% of the total supply. 
What's the 
BBBR
 token?
BBBR is a BEP20 community-driven token running on Binance Smart Chain. Also, users need to note that the coin has a 14% taxation rate.
Disclaimer
Also, note that the text on this page is not an investment recommendation. Besides, Tokpie does not give any legal, tax, financial suggestions, or warranty of the coin's price performance.
More links to trade BBBR tokens
For any questions, contact Tokpie at https://t.me/tokpie.