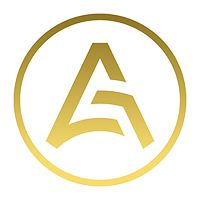 0x67678538f1dC3AB1da94ca8D048B5670B3961cef
It's a decentralized crypto project that builds six bridges with different blockchains.
Upvote
You can upvote by clicking on the buttons below. Moreover, you can get profit from price changes when voting by buying. Also, you can earn passive income by voting through staking.
Alpha Genesis's Advantages 
Alpha Genesis's advantage is a collaboration with the team from Alpha Ape LLC. Both groups focus on transparency with investors. Also, they target long-term success. The project aims to exceed the needs of professional investors. 
What's the AGEN token?
AGEN is a BEP20 (BSC) token with a 10% tax rate. As a result, the contract takes ten percent of each transaction. After that, 3% goes to buybacks and marketing initiatives. Also, 3% goes to the BUSD rewards. Another 2% goes to all token holders. And the rest, 2%, goes to the liquidity pool on the PancakeSwap. 
Disclaimer
Also, be aware that the text on this page is not investment advice. Moreover, Tokpie does not give any legal, tax, financial suggestions, or warranty of the token's price performance.
Links to trade AGEN tokens
For a question or cooperation, contact Tokpie at https://t.me/tokpie.