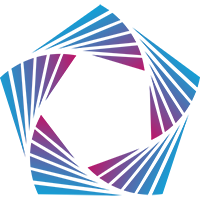 0xc50F00779559b2E13Dee314530cC387CC5dD85ae
An all-in-one platform that allows users to diversify their cryptocurrency portfolios, manage risk, and earn rewards automatically.
Upvote
You can upvote by clicking on the buttons below. Moreover, you can get profit from price changes when voting by buying. Also, you can earn passive income by voting through staking.
DiversiFi Blue's Advantage 
DiversiFi Blue's advantage is diversifying the pack of cryptocurrencies that users are holding. How? The platform rewards $DVFB holders with a rotating array of 5 "Blue Chip" altcoins. Moreover, such a reward comes to holders' wallets every 6 hours. Bitcoin, Ethereum, Polkadot, Polygon, and Avalanche are these rewarding coins. However, to be eligible for the rewards, a wallet must have a minimum of 50M tokens.
What's the DVFB token?
DVFB is a BEP20 (BSC) token with 14% taxation. Therefore, the contract deducts fourteen percent from each transaction. Then, 8% goes to the holders-rewarding. As a result, the Blue Chips currencies go to the token holders every six hours. A rotating system allows token-holders to diversify their crypto holdings by only holding $DVFB. Also, 3% goes to liquidity. Finally, another 3% goes to marketing.
Disclaimer
Also, be aware that the text on this page is not investment advice. Moreover, Tokpie does not give any legal, tax, financial suggestions, or warranty of the token's price performance.
Valuable links to trade DVFB tokens
For any questions or cooperation, contact Tokpie at https://t.me/tokpie.