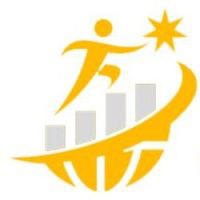 World Wide People Token
WWP
0xe97523B6cE7AEd7E9ebDa802Eb50a2D2DA376311
It leverages a global remote work community to drive utility and growth.
Upvote
You can upvote by clicking on the buttons below. Moreover, you can get profit from price changes when voting by buying. Also, you can earn passive income by voting through staking.
World Wide People Token's advantage 
Diving into the intriguing realm of cryptocurrency, Work from Home World Power (WWP) emerges as a community-based token designed to resonate with a globally scattered community of over 5000 members working from home. The inception of this token stems from the growing trend of remote work, tapping into the robust pool of digital professionals who carry out their jobs from the comfort of their homes. The community, therefore, is not just a collection of token holders; it's an assembly of innovative individuals building robust applications. WWP allows these remote workers to join the burgeoning token economy. The project holds immense potential as it plans to expand its token's utility across various applications in its ecosystem, ensuring that the coin is not merely an investment but a tool that enhances digital professional life.
What's the WWP token?
The WWP token stands as the heart of this project. Available on PancakeSwap, the token has a total supply of 50 billion, with a circulating supply of 20 billion WWP. The liquidity of this token is locked for 700 days, adding an extra layer of security and stability for investors. The project's roadmap lays out a clear trajectory of growth and development, with plans to list on CoinMarketCap, CoinGecko, and major exchanges. The ultimate goal is to hit a milestone of 50,000 holders and introduce more utility applications, reinforcing the commitment to transform WWP into a robust utility token. This focus on expansion and application underscores WWP's potential as a powerful token derived from a strong community.
Disclaimer
In addition, please note that the information on this page does not constitute investment advice. Besides, Tokpie does not provide legal, tax, or financial advice or guarantee the coin's price performance.
More links to trade WWP tokens
For any questions, contact Tokpie at: https://t.me/tokpie.