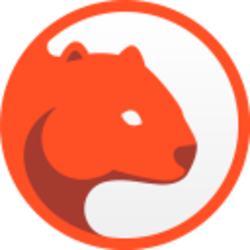 0x0C9c7712C83B3C70e7c5E11100D33D9401BdF9dd
It's a Web3 Gaming Platform.
Upvote
You can upvote by clicking on the buttons below. Moreover, you can get profit from price changes when voting by buying. Also, you can earn passive income by voting through staking.
Wombat's advantage 
Wombat's advantage includes a Web 3 Gaming Platform. It's the only app where gamers can discover and play high-quality Web 3 games. Also, users can access and interact with NFTs on all major blockchains. In addition, the Wombat empowers players to participate in the virtual economy and monetize playing time and achievements. So, it adds a social dimension to gaming NFTs ownership. Besides, the team adapts proven Web 2 practices for Web 3 and elevates blockchain gaming to its inclusive, interconnected, user-friendly, and social form. The overall goal for the platform is to provide a social gaming experience ("The Wombatverse") based on gaming NFTs. Therefore, users can act and react to NFTs they or their friends own and transact. Also, players can customize their avatars and share their gaming successes and advances with the outside world. 
What's the WOMBAT token?
WOMBAT is an ERC20 native token inside Wombat's Web3 Gaming Platform. So, with the help of this altcoin, holders can raise interest in play-to-earn games. It's essential because there still needs to be easy onboarding and game discovery solutions for everyday players. Therefore, $Wombat allows bringing millions of gamers from Web 2 into Web 3 by offering the smoothest NFT experience at the nexus of both worlds.
Disclaimer
Also, kindly note that the text on this page is not investment advice. Besides, the Tokpie does not give any legal, tax, or financial suggestions or warranty of the coin's price performance.
More links to trade WOMBAT tokens
For any questions, contact Tokpie at https://t.me/tokpie.