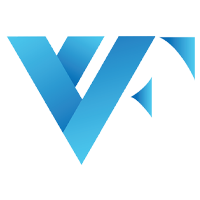 0x876866eF03d1bD9cC7afDC2DF9Bf21b21A57af04
It revolutionizes virtual real estate through blockchain, offering immersive experiences and investment opportunities.
Upvote
You can upvote by clicking on the buttons below. Moreover, you can get profit from price changes when voting by buying. Also, you can earn passive income by voting through staking.
Windfall Token's advantage 
Windfall Token introduces an innovative venture into virtual real estate, seeking to overcome the physical world's limitations and provide a comprehensive, decentralized platform for the future of property development and management. Harnessing the potential of blockchain technology, Windfall opens up many opportunities for individual property owners and real estate companies. With 360-degree property views, virtual tours, and various customizable features, Windfall Token allows its users to explore and shape their real estate aspirations in the virtual domain. From real-time communication with tenants, architectural visualization, and virtual staging to virtual commerce and general services like advertising, marketing, and asset maintenance, Windfall creates an immersive experience in property management. Further enhancing its offering, Windfall also provides services such as architectural design and property development, allowing users to tap into the limitless market of the virtual world.
What's the WFT token?
The Windfall Token (WFT) is a blockchain-based transaction management solution offering individuals and businesses the tools to control and protect their personal identity information. It leverages distributed ledger technology to verify transactions in real-time and share data with Windfall partners post-user authorization. Aiming to become a leading medium in the virtual real estate industry, Windfall aspires to offer exposure through a comprehensive virtual real estate portal. This venture into the Metaverse real estate equips users with pixelated parcels of land in virtual worlds where they can socialize, play games, trade NFTs, and host many virtual activities. This pioneering approach to real estate introduces a unique investment opportunity where digital land can be developed, flipped, or leased, adding a lucrative dimension to the traditional property market. The value of Windfall's proposition lies not only in its innovative services but also in its vision of a decentralized, user-controlled future in real estate.
Disclaimer
In addition, please note that the information on this page does not constitute investment advice. Besides, Tokpie does not provide legal, tax, or financial advice or guarantee the coin's price performance.
More links to trade WFT tokens
For any questions, contact Tokpie at: https://t.me/tokpie.