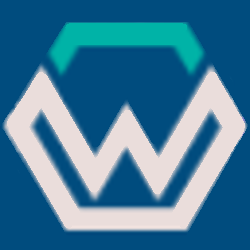 0xcb2B11e8B780971907A9A171754C7D767ee8Bc70
Werecoin is Werenode's token. It's the first real life working Electric Vehicle charging token. Thanks to it, Werenode is uberizing the Electric Vehicle charging business. Leveraging the blockchain technology, we build an ecosystem that allows anyone to share his EV charging station. Thanks to our mobile app and our smart contracts, it's very easy to get compensated when you give access to any other EV user to your own charging equipment. Indeed, we open a disintermediated marketplace to foster the EV charging network development. Our framework allows also a simplified path towards new services development and valuation (Smart Charge, V2G, Green electricity branding...) and EV charging station fleet management. Werecoin (BWRC) is a Binance Smart Chain token and there is also an implementation on Tezos blockchain (WRC).
Upvote
You can upvote by clicking on the buttons below. Moreover, you can get profit from price changes when voting by buying. Also, you can earn passive income by voting through staking.
Werecoin's Advantage 
Werecoin's advantage is in connecting every charging equipment. Moreover, the project allows anybody to share their own and get compensation seamlessly. So, prepare for clean and sustainable mobility. 
What's the BWRC token?
BWRC is a BEP20 (BSC) token that allows fellow EV riders and gets revenue from it. 
Disclaimer
Also, be aware that the text on this page is not investment advice. Besides, Tokpie does not give any legal, tax, financial suggestions, or warranty of the coin's price performance.
More links to trade BWRC tokens
For any questions, contact Tokpie at https://t.me/tokpie.