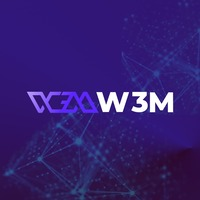 0x7208A2671a2f96950D44C6dAAF24719Ce44dEA78
It allows you to make events, launch parties, and trade in a Metaverse city.
Upvote
You can upvote by clicking on the buttons below. Moreover, you can get profit from price changes when voting by buying. Also, you can earn passive income by voting through staking.
WEB3MET's advantage 
Web3Met embarks on a mission to unlock a promising future with its immersive metaverse city. This virtual environment is teeming with opportunities, serving as a dynamic platform for hosting events, launch parties, and facilitating trade. Users can witness a bustling digital utopia coming to life, complete with NFT marketplaces and digital spaces bustling with activities. Now, users can actualize their dream projects, acquire digital lands and establish their businesses in this virtual world. Web3Met ensures that fun and productivity coexist as users navigate through digital space leasing for exhibitions, trading NFTs, or participating in various digital meetups. As an entity transcending geographical boundaries, Web3Met has a diverse team spread worldwide, further enriching the global experience within this digital city.
What's the W3M token?
At the core of the Web3Met ecosystem is the W3M Token, the metaverse's native digital currency. Built on both the Binance Smart Chain (BEP-20) and Ethereum Network (ERC-20), the W3M token streamlines transactions within Web3Met, facilitating the purchase of digital land, the trading of NFT items, and booking event spaces. The token plays an instrumental role in fueling activities in this digital city, making it an indispensable asset in the Web3Met universe. With a total supply of 100,000,000,000 W3M, the token is positioned to sustain and nurture the bustling online world of Web3Met. Furthermore, the team is planning to build its blockchain for the metaverse, reinforcing the project's commitment to innovation and user-centric design.
Disclaimer
In addition, please note that the information on this page does not constitute investment advice. Besides, Tokpie does not provide legal, tax, or financial advice or guarantee the coin's price performance.
More links to trade W3M tokens
For any questions, contact Tokpie at: https://t.me/tokpie.