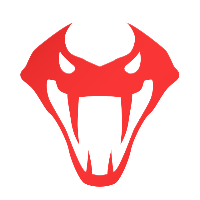 0x804ea14b08dEc488e5B0bC408f23EEf107fE3717
It's a super-deflationary altcoin with unique rewards, actual burn mechanics, and a solid community-driven ecosystem.
Upvote
You can upvote by clicking on the buttons below. Moreover, you can get profit from price changes when voting by buying. Also, you can earn passive income by voting through staking.
Venom's advantage 
Venom's advantage is in hyper-deflationary tokenomics that offers its holders a range of unique rewards and benefits. Its robust community-driven ecosystem, coupled with proper burn mechanics, makes it one of the most promising tokens in the crypto industry. The V.I.P.E.R. platform, which stands for Venom Injections Plus Extra Rewards, is designed to incentivize the community and add fun to tokenomics. With the V-dApp staking and the Stake Pit, holders can earn rewards, receive a percentage APY, and benefit from a sliding scale vesting period. Overall, Venom offers a robust, advanced system that will attract a large following in the crypto world.
What's the VNM token?
VNM is a unique ERC-20 token with a dividend tracker reward system that rewards holders with Ethereum based on the number of coins they hold. So, the system uses a buy-and-sell tax of 6% divided into 2% for accurate burn, 2% for marketing, and 2% for reflections, along with a 1% transfer tax. Multipliers are also available for those who hold their tokens for 7, 14, and 21 days, with rewards increasing up to 7x the amount of VNM held. Also, a holder gets tax incentives if he keeps a minimum balance of 50,000,000 tokens for at least 24 hours, while disincentives are in place for those who sell large amounts of Venom quickly. Additionally, the true burn feature reduces the token supply with each transaction, making it hyper-deflationary.
Disclaimer
Also, kindly note that the text on this page is not investment advice. Besides, the Tokpie does not give any legal, tax, or financial suggestions or warranty of the coin's price performance.
More links to trade VNM tokens
For any questions, contact Tokpie at https://t.me/tokpie.