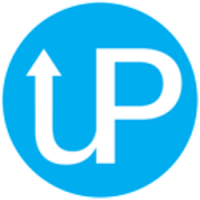 0xcf15b63f1ea2596B297774f8753A5B6D4A7c385e
It's a startup that creates sustainable blockchain-based products.
Upvote
You can upvote by clicking on the buttons below. Moreover, you can get profit from price changes when voting by buying. Also, you can earn passive income by voting through staking.
USER PAY's advantage 
USER PAY's advantage is in blockchain-based products as tools for equitable economic empowerment.
What's the UP token?
UP is a BEP20 utility token used inside User Pay's tools.
Disclaimer
Also, note that the text on this page is not an investment recommendation. Besides, Tokpie does not give any legal, tax, financial suggestions, or warranty of the coin's price performance.
More links to trade UP tokens
For any questions, contact Tokpie at https://t.me/tokpie.